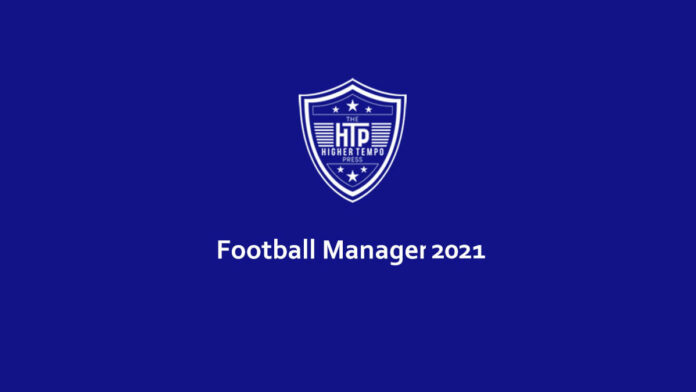 The ball-winning midfielder, particularly with the defend duty, is perhaps one of the easiest players to identify for your team. However, making sure you get the right balance of tough tackling and hyper-aggression, all within the right system, is key to advancing your midfield on Football Manager.
With the defend duty, the ball-winning midfielder is simply instructed to sit deep, break up the opposition attack, and give the ball to the nearest player so that they can initiate a counter. However, this does not mean that your BWM should be all tackling, gung ho, no technique.
Getting the Balance Right
Take a look at the attributes of the ball winner in my recent save, Ryan Tunnicliffe: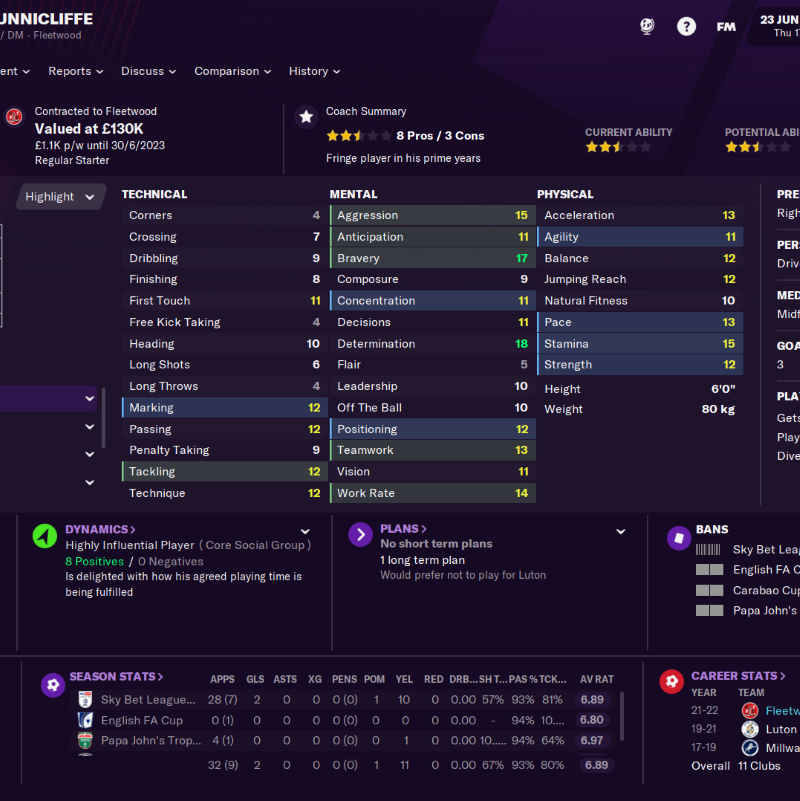 His biggest strengths are his determination and his bravery – aggression comes third, alongside stamina and work rate. These are the basis for a strong BWM, the necessary attributes for a player who will be marshalling the centre of the pitch. But it is important to get the balance right.
The Essential Ball-Winning Midfielder
Whilst aggression is necessary (in tandem with bravery) to ensure the player doesn't shirk the decisive tackles, too much can be a very bad thing. Determination and bravery are by the more key requirements for this role – even more so than actual tackling ability.
In my recent season, Tunnicliffe was third in the league for completed tackles per game – all done with only 12 as his rating. This shows that it is the blend of mental attributes and stamina that really matters, helping your ball-winning midfielder to get about the pitch to where they need to be.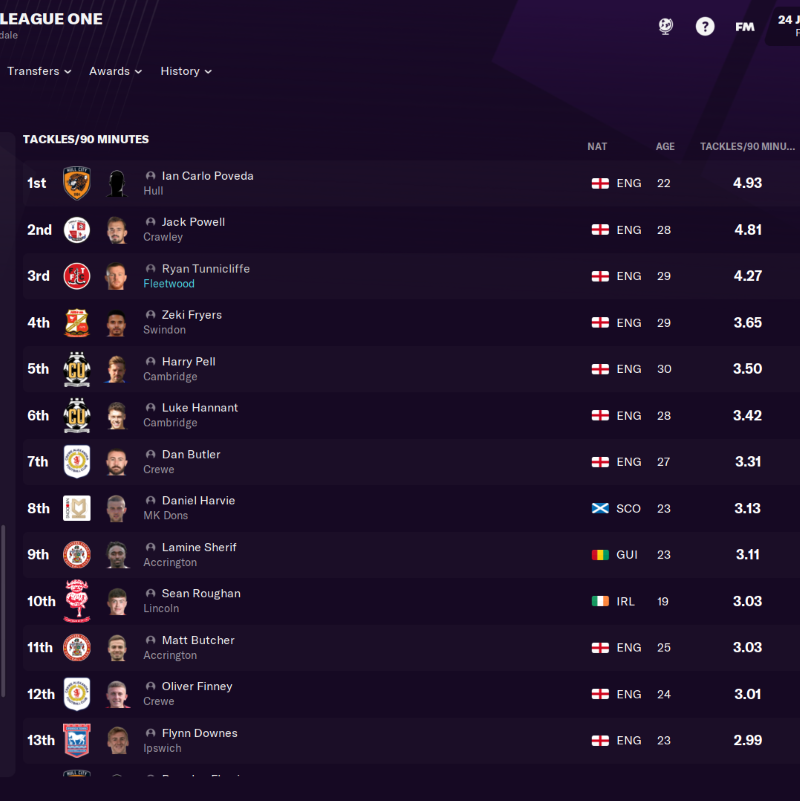 Furthermore, his tally of just 10 yellow cards and 0 reds demonstrates that it isn't just tackling ability that defines the quality and success of your BWM.
Something else that must be taken into account is the system in which you deploy your BWM. In a midfield three, or even a four man diamond, the BWM is protected, never having to stretch to make a tackle as the majority of the game is under the control of his team. That's how I play, hence no horror tackles or last ditch trips leading to red cards.
But, in a two man midfield, there is always room for slip ups, too much space needed to cover for one defensive player – which can lead to an uptake in booking and bad tackles. Not to say that its wrong, just a consideration to make.
More than a Ball Winner
When electing a ball-winning midfielder for your team, it may be tempting to forsake technique, passing and dribbling/first touch in favour of more defensive ability.
But you have to remember, even with the defensive duty, the BWM is part of a midfield – he will have to make passes, he will have to control the ball.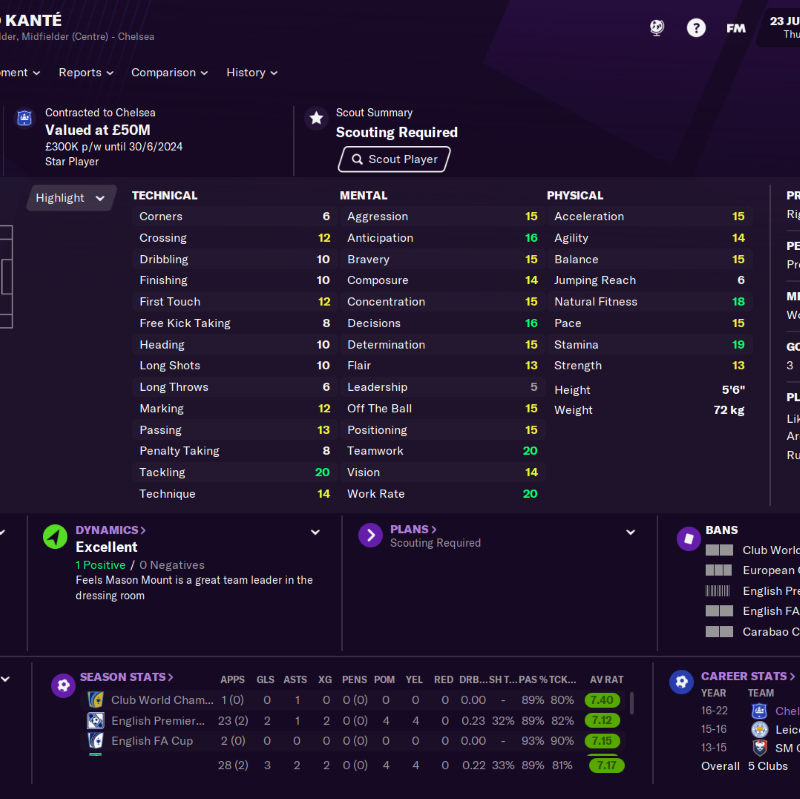 Someone like Ngolo Kante, the prototype for a ball-winner, still has comfortable passing and first touch attributes. In the modern game, where the opposition press relentlessly and your plyers have minimal time on the ball, everyone needs to be able to play a pass where it needs to go – or you will find yourself giving away cheap goals from your BWM – the exact opposite of their job.
The ball-winning midfielder is all about balance – aggressive but not psychopathic, brave but not stupid, and technical but not flimsy – find the right one and your midfield will be a brick wall that your opponents will never break down.