Welcome back to Norfolk, where I sit in a room with the lights and heating off to try and save money. Norwich City are desperately trying to forge a promotion campaign, but with the notable handicap of being saddled with debt. Although the debt has halved since I took over, I can't deny it is tricky trying to build a team without being able to buy anybody. Nevertheless, we've done OK so far.
However, I'm dealt an immediate blow as rather useful loanee Hayden Foxe is signed by Blackburn.

The sort of money we can only dream of right now. Still, in times of trouble, I like to console myself with acrobatic strikers.

His impact is instantaneous, scoring a delightful lob to add the cherry on the cake against Crystal Palace.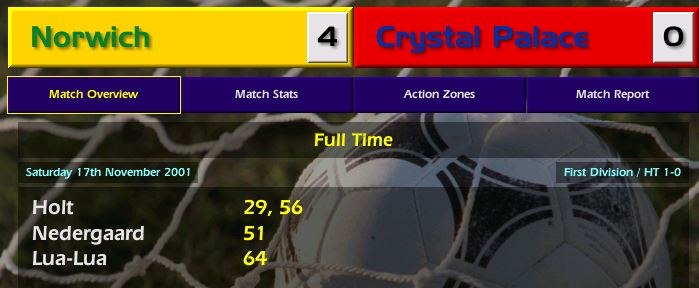 Up next is the League Cup tie away at Boro, but Simon Royce's loan has expired. Whilst I negotiate to bring him back to Carrow Road, young Rob Green is left holding the gloves.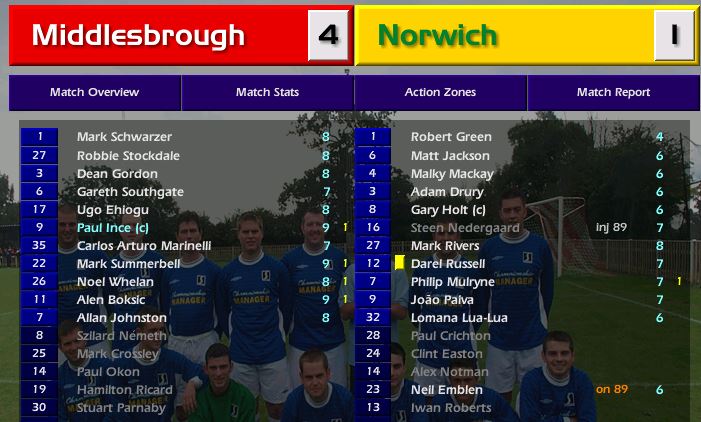 Ironically, Royce returns a day later after some double quick papers are signed. He's in goal as we lose back to back away matches to Wolves and WBA – neither result is really a surprise, especially as Wolves are running away with the lead at the top of the division.
That brings Kevin Keegan's swashbuckling Man City side to Carrow Road as a tough set of fixtures continues. Our left back nets twice as we seal a memorable win.
We're making a play to be the entertainers ourselves, a late comeback from 2-0 behind stuns Barnsley at Oakwell.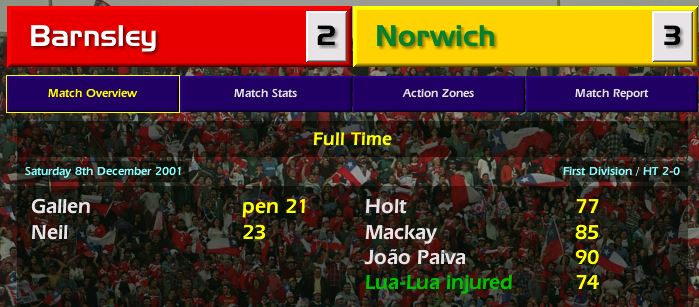 We improved when Lua-Lua went off – typically, he has been a model of inconsistency so far.
Walsall are put to the sword in another game where we trailed – twice.
By Christmas, we're clinging on to the playoff spot but it's so tight between everyone except Wolves.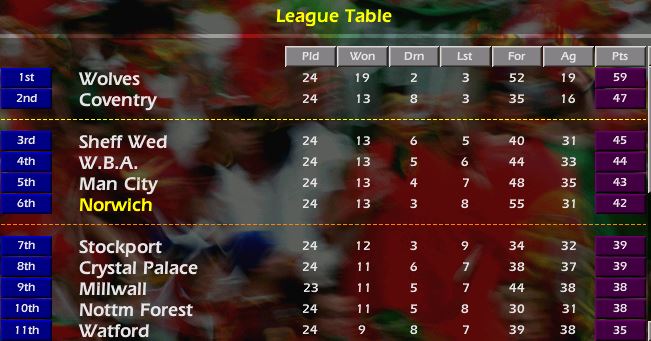 This…will not happen.

Somehow though, this has.

The new entertainers (as I'm calling us) are at it again, this time we blow a 2-0 lead only to win it late on. Momentum goes a long way in this division and currently, it's all with us.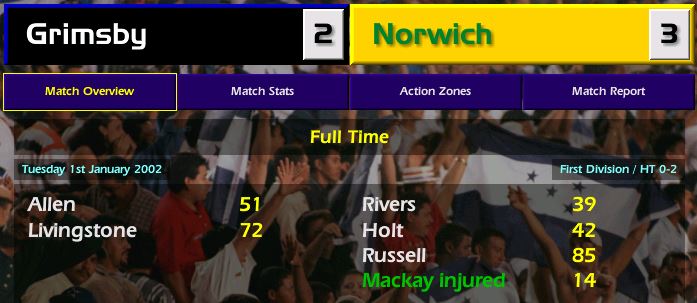 We exit the FA Cup at the 3rd round, something I'm not too upset about given our league progress.
January though is an unforgiving month. Firstly, Chelsea poach my best coach (and current Under 21 manager).
Having no money means offering new contracts is pretty much a no go. Which I can just about make my peace with when it comes to coaches, but when it's my best player…
Rubbish. At least I have him until the end of the season. You can't deny he's had a wonderful season so far.
All we can do is get on with things, and Bradford are the latest to feel our anger.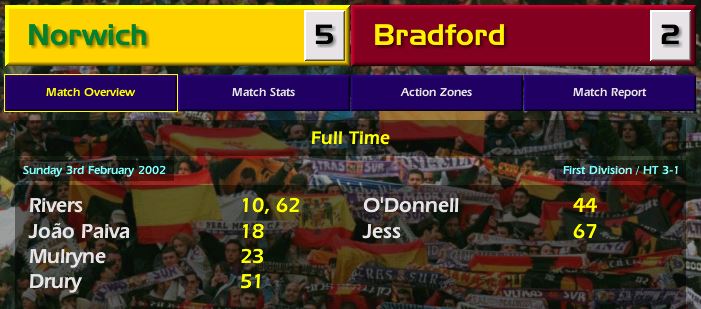 I need a coach and any new playing blood is welcome, so when this chap becomes available for nothing, I couldn't say no.

Mark takes his new role extremely seriously.

With a new enforcer in the dressing room, we've got a new steel as we face fellow high-flyers Sheffield Wednesday.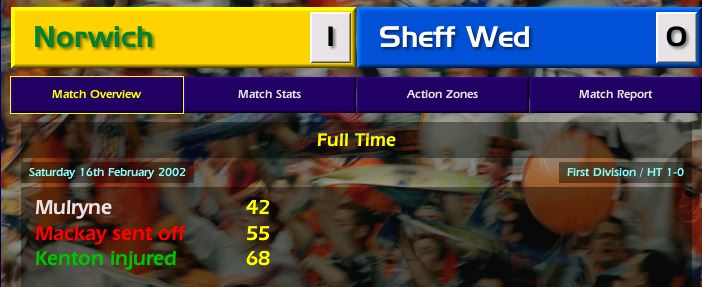 Going down to 10 and finishing the match with Mark Hughes at centre-half and still coming away with a clean sheet really shows how far we've come, and the table reflects that.
All we can do is keep winning, and a trip to Stockport is not only another resounding win, but it's Zema Abbey's first goal since his return from that long injury.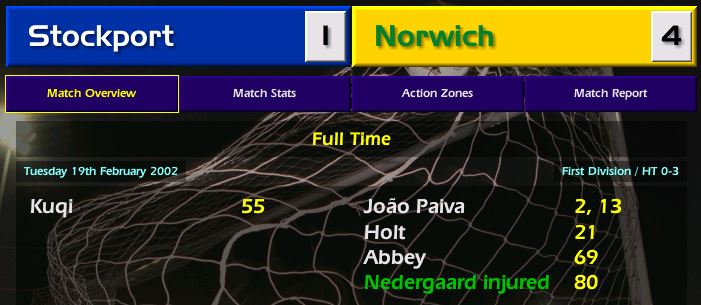 A good few months work is rounded off with a win over playoff hopefuls WBA, though we do lose Mulryne to an injury that fortunately proves to be slight.

It's always nice to get recognition.

The table has a healthy glow to it, we're in with a realistic shot of automatic promotion and we certainly have to be confident of getting at least a playoff position. It's going to be an exciting last 12 games.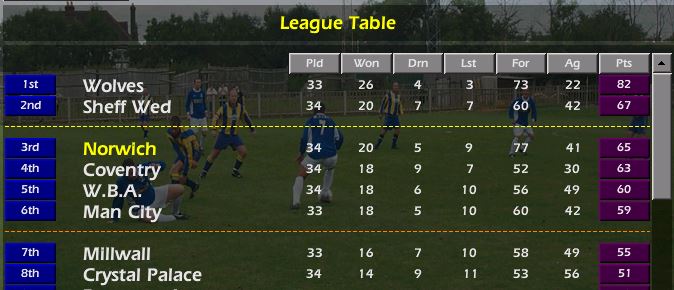 The debt remains at £2.5m, which is of no use to me. I could sell somebody but we've come this far with the current squad, let's just see it through and see what happens. We've got this. Join me next time as we enter mad March and try to continue our unlikely promotion push.