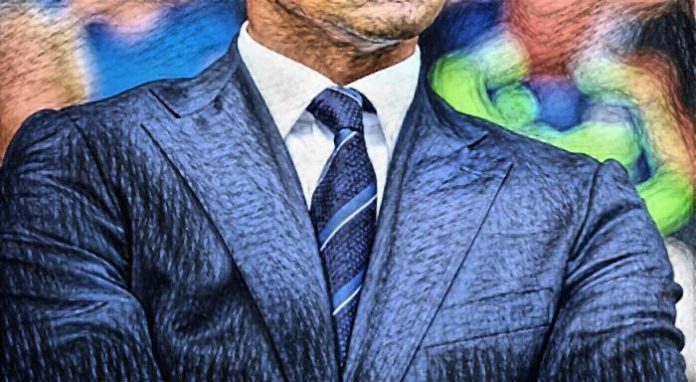 We played well during December, but got zero points at the end. Still, we managed to make it very difficult for top of the table teams like Millwall and Bolton Wanderers and made them go all the way. This month again sees us face teams far higher up the table than we are, which fills me with worry. But perhaps we finally strike lucky and manage to get those necessary points.
January also means the start of the transfer window and in my first few weeks as manager of Scunthorpe United I arranged two free transfers.

22 year old Welshman Oliver Davies is a very talented goalkeeper and will compete with Daniels for a place under the bar. He has bags of potential and I believe he can grow into a very competent goalkeeper.

Our second acquisition is 22 year old Dutchman Dyon Gijzen. I had my eye on him when I was still manager at Go Ahead Eagles and I believe he will add some necessary scoring ability to our midfield. Because he was only on an amateur contract at MVV, we were able to snap him up for free.
In addition to these two players, this month will also see the return from loan duty of Jack King and Scott Laird. Because Laird can also play as a left sided wing back, I decide to cancel the loan deal of wing back Harry Toffolo and send him back to Norwich City.
We start the month at home to 15th placed Peterborough United. Finally an opponent I feel confident we can beat if we play well. A win here would be very welcome indeed. Davies isn't match fit so he'll start on the bench and play in the reserve team until deemed match ready. There's a first team debut for Dyon Gijzen, with Ness moving over to the right. We also have a lot of tired legs, but in order to get the best result I start with a lot of players below 90% and hope the gamble pays up.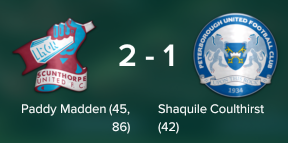 We dominate the match and create some good chances, but as ever we fail to convert them. Especially Madden is not sharp in front of goal. Even though we have 63% of possession and create 3 shots on target, it is Peterborough who go ahead when Coulthirst converts a Binnom-Williams cross to make it 0-1. But The Posh have just finished celebrating their unlikely goal, when Madden finally remembers why he is on the field and levels with just seconds to go until half time. After the resumption of the match, Peterborough presses and leaves a lot of room behind their defence. Twice Madden is presented with a wonderful opportunity, and twice does he fail to hit the net. We continue to create chances, but Hopper joins Madden in the Failed Chances Ballet. But then it happens. The clock ticks mercilessly towards the 90th minute, when Hopper and Madden combine to put the latter one-on-one with the keeper and this time the Irishman doesn't fail: 2-1!! In what must have been the longest few minutes of my life, we manage to hold the lead and win the first three points of my managerial reign at The Iron.
Next up is a FA Cup 3rd Round tie against Crystal Palace. I can't adequately put into words how little this match means to me. The FA Cup is at the bottom of my list of priorities at the moment, with all the other entries just called 'Don't get fired'. To reflect this, I field a very weakened side and go get a cup of tea while the match plays out.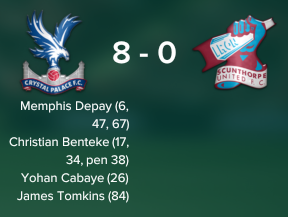 I have read the most peculiar article. In Nepal it is customary to put your wife in a shed when she's on her period. It seems to have something to do with an old Hindu custom which prohibits menstruating women to touch other living beings, fruit and/or vegetables. The woman is supposed to stay in the shed for four days and can only exit on the fifth day. According to women's right groups at least ten women have died from this practice, because they were bitten by snakes (who are clearly not scared of touching menstruating women), hypothermia or starvation. Now the Nepalese government has formally made it illegal to put your woman in a shed when she's menstruating (it doesn't say if it is illegal to put her in a shed during the other days of the month). If you persist in doing so, you face a three month prison sentence or a 26 euro fine. In other news, we were kicked out of the FA Cup after losing 8-0 with precisely zero fucks given…
We're back to the land of me caring about the result when Bury visit us at Glanford Park. They have been doing very well with striker James Vaughan in lethal form with 10 goals and 3 assists in 29 games. They haven't lost in 7 matches so we'll have to be at our best to beat them. Because I spared all my first team players against Crystal Palace, we are able to field our strongest line-up I can think of. Oliver Davies is still only 73% match fit, so he'll be watching from the bench how Daniels is doing between the sticks.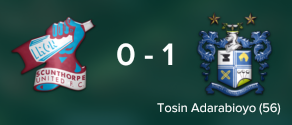 Again, we are by far the better side during the first 45 minutes. There are some good chances for Wiseman and Madden, with Madden even having a goal disallowed because he handled the ball. It is very frustrating we apparently need a x amount of chances before one goes in, leaving the opponent enough time to score themselves. And it is exactly that scenario that unfolds itself in the 56th minute when we create enough chances, but it is Bury who score through a Adarabioyo header. Unfazed by this setback, we continue our proud tradition of creating chances without scoring. That adds up to the inevitable result; yet another undeserved loss against a top five side.
Join me in Part 4.2 to see what else happens during the busy month of January.