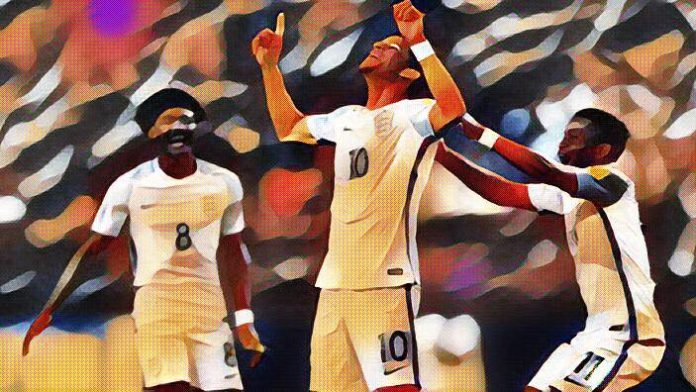 Check my profile here on The Higher Tempo Press to read previous parts of The Young Lions Roar
We should meet the main characters, and there are plenty of familiar faces in the squad. I won't go through all 27 players and many staff, but only those that will play a key role in our immediate futures.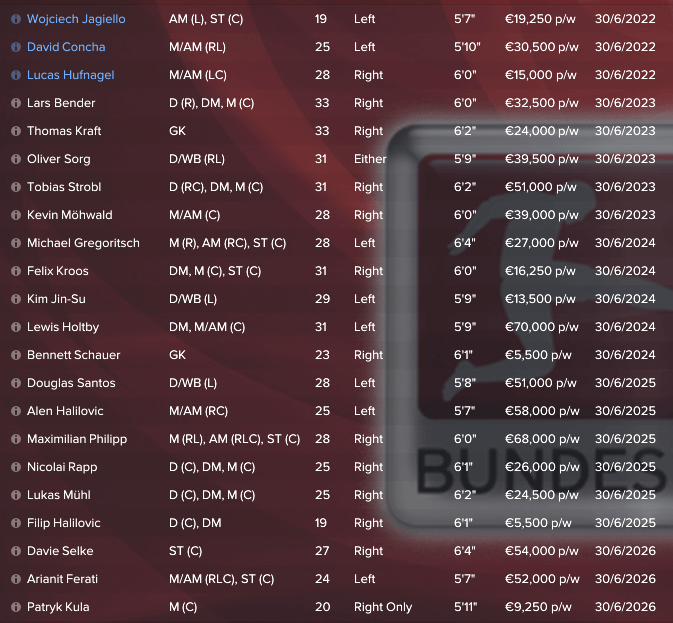 I should first note how I chose the players for our club. First, I simulated a season with England loaded. I then took a list of all England U21 and below players and searched them all up in this simulated future. I discarded any player that got decent game time or were one of the usual English future stars. The rest joined up with us.

Captain Fantastic – Wazza R
Wayne Rooney is the big boy here. He's my man on the streets, looking after the kids. Tutoring them to the ways of the world. In the future, I may look to bring in a few older faces for this purpose. With talk of Rooney leaving United, I figured he would enjoy a move to the sunny city of Milton Keynes to join up with the Lions club team.

Vice Admiral Mawson
Alfie Mawson is our vice-captain due to good leadership in a squad largely void of that skill. He also has a personality of resolute, a particularly good one. Due to this, I figure I might keep the Vice Admiral around for tutoring purposes in the future. He's a solid player, and actually, a good ball playing defender thanks to his 13 passing and 12 vision. I can't see any weak points in him. He's good overall, and I hope he will do well for us to warrant staying at the club to fulfil his future purpose.

The Engine Room
15 teamwork, 13 dribbling, 16 natural fitness, comes deep to get the ball and runs with the ball through the centre. Lewis Cook might drive the whole team. This guy will be one of the first to move to a big Premier League side because he came from one before joining the Lions. The guy needs that little bit of refining and he will be a fantastic player.
Tactical Philosophy
Trying to come up with a modern, English style of play was… not fun. The official England DNA is useless. I may as well develop my own style which I will base on Pochettino's Tottenham. They have been arguably the best side in England over the past few years, but also the most fun to watch. They also have a core of English players with Kane and Alli headlining the show.
From having read the English DNA 'stuff', I realised a few things. Firstly, England has no style and no direction. We need to change this. So I want to our philosophy to be aggressive, attacking and in-your-face. Get the ball back quick with the "five-second" rule, and then get it forward quickly. Once in that final third, we'll hopefully keep the ball looking for the breakthrough. I have previous for this style, and my issue has always been creating clear cut chances. My teams can always generate plenty of possession and plenty of shots, but I struggle to break teams down to create good chances.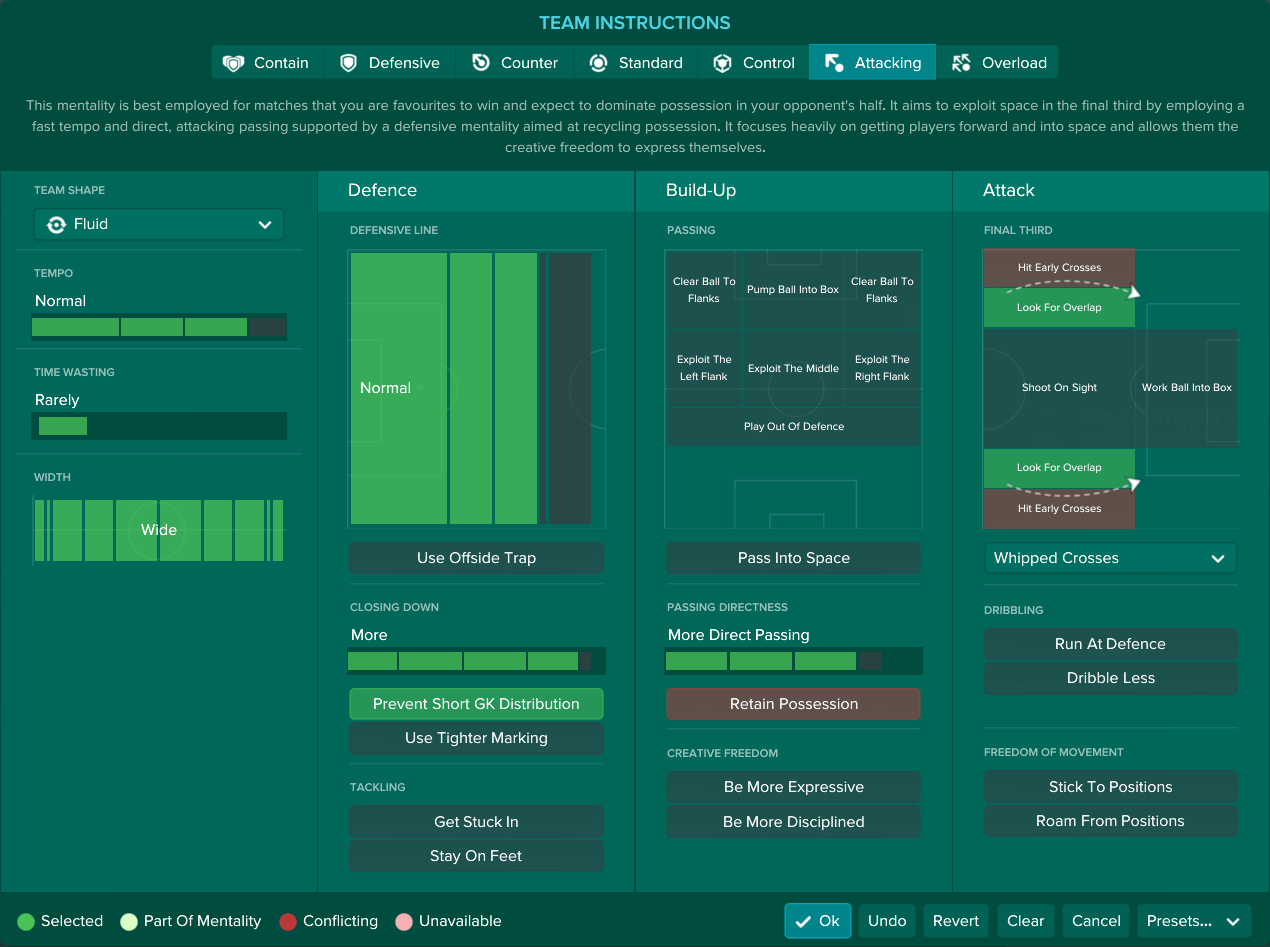 I may in the future speed the tactic up. Crank up the tempo and try to catch teams unawares with the pace we have. We currently have a very quick team, with youth on our side, and it may be worthwhile looking into this route sooner rather than later.
Behind the Scenes
I've had a bit of fun here. I had to put together a backroom staff from scratch and with that, I thought I'd take a few liberties. I wanted everyone to be English, though I accidentally signed a Welshman, and I wanted everyone to be a big name or with some actual talent.
My Assistant Manager for club and country is Gareth Southgate. The current England gaffer kindly accepted my offer of being my number 2. He is a real solid defensive coach and is decent with youngsters as well. He doesn't make the best assistant manager but I couldn't really have anyone else seeing as how I have technically replaced as from England manager.
As my coach/Director of Football, I have Roy Hodgson. Really he is the only choice for Director of Football, but I figured his role might be a little light as I will be controlling as much as I can myself. So I bring Roy in as a coach as well. He isn't a great coach but he certainly could be worse.
Our Head of Youth Development is Dave Parnaby. Probably the best English HoYD out there. 19 JPA and JCA, with 20 working with youngsters, but also a professional personality. This means he will be bringing more of those personality types through which can only help in the long run. A professional team is never a bad thing.
Harry Redknapp is in my backroom staff and will be doing all press conferences. A Car door was included in the deal.
Big Sam joins as a regular coach but he'll bring valuable experience. He'll show us how to score from a corner, and will give everyone tips on how to dance when in Marbella.
In the future, if things get too hectic, I intend on giving guys like this very specific roles to cut down on my micromanaging. Clicking "send assistant" every time a press conference occurs takes up valuable seconds, let alone the precious minute or so to actually do one. Setting someone to take my place in the press conferences will save so a long time. League One is 46 games, two press conferences per game and one minute each takes up 92 minutes, or about one hour 30 minutes per season – a long time. That's why I have Redknapp in the club. Dave Parnaby may actually sort out youth contracts for me and Big Sam might sort out the end of season party.
If you would like more from me, follow me on twitter @OffThePitchFM or click on my profile on the site to read more content right here on The Higher Tempo Press.