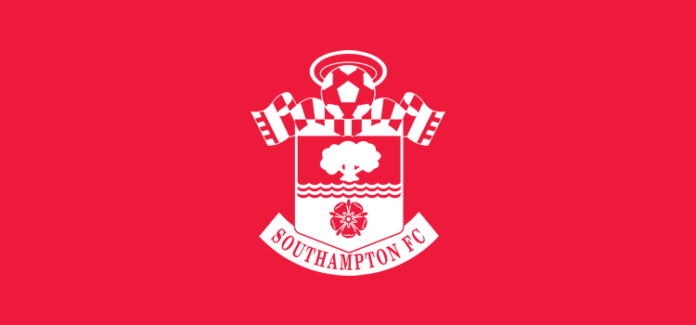 Welcome back to 'Southampton's Black Box': a story focused on the organised success of the club known for their over-achievement. As the title implies, the save will be highlighting and representing the recruitment strategy by Southampton. I will be compiling a large database of players in the game to assist me in my FM17 successes, as well as your own. Enjoy!
In Part 3, I explored my different options for tactics to use in various situations this season. Now I will expand upon what you're all here for: the actual Black Box. Southampton uses this black box to hold hundreds of names of players, at the club and elsewhere, to use in their transfer business. Scouting reports, videos, and player statistics are all included to give the transfer committee as much information on the players as possible. I'm trying to replicate this with my save: box and all.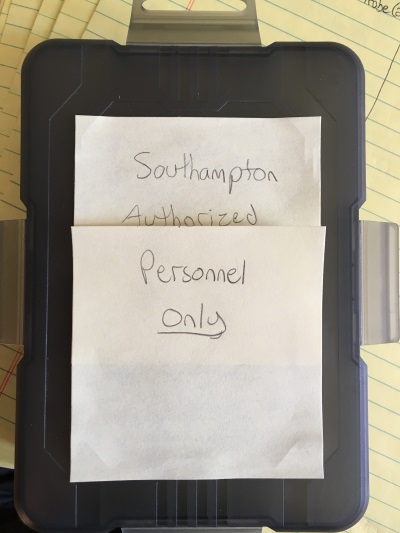 Well, kind of. Every player that I add to my shortlist will be written down and put into the box, categorised by position. I won't add the statistics or scouting reports because, well, that's a lot to write down. In addition, I can easily access these things in the game itself. The priority is organisation, which will hopefully be achieved by doing this.
Shortlist
In my box, there are already over a hundred names of players. The simple fact is that not all of these footballers will end up playing for the club, or even come close to doing that. So I've created a shorter list of players who are my top priority at the moment.
Striker
I'm pretty loaded up front, so there's no real need to bring in a striker at the moment. I've highlighted Choupo-Moting from Schalke, Rodrigo from Valencia, and Ings from Liverpool as my main targets. Sam Gallagher is my youth striker on loan at Blackburn in the Championship; he's probably good enough to one day take the reins up front and lead the line.
Winger
With Dusan Tadic and Sofiane Boufal providing good options on the left and Nathan Redmond a new signing on the right, I don't need too much first team talent on the attacking flanks. I am looking at Milot Rashica from Vitesse in Holland to backup Redmond on the right and Vincenzo Grifo from Freiburg as the long-term Tadic replacement. Grifo and Tadic have very similar playmaking abilities, and replacing a star player with someone with a similar style is a crucial element to the transfer policy of Southampton (think Oriol Romeu replacing Vincent Wanyama).
Midfield
With James Ward-Prowse looking like the long-term option as AMC or a playmaking CM, there's no real priority in the midfield in terms of a technically gifted, passing expert. Abdelhak Nouri from Ajax is a possibility, as is Josh Onomah from Tottenham Hotspur. Højbjerg is a great player in the more deep-lying role who is already at the club, and I could possibly buy Will Hughes from Derby if necessary. Hughes would be a big purchase, but I feel it'd pay off either through performance or resale value because of his skill and English nationality.
Centre-back
Virgil van Dijk is one of our best players and an absolute rock at the back, but there's a good chance that a team eventually bids a lot for him and I'm forced to sell. I've identified Ajax prospect Jairo Riedewald as a great replacement; I've worked with him in my Ajax save and I know what type of a player he can develop into. I also have plenty of youth prospects in the position so I won't worry too much about bringing in youngsters.
Full-backs
Matt Targett and Ryan Bertrand pretty much have the left-back position locked down, with 16-year-old Jake Vokins looking like an insane prospect. Jan Valery is a 17-year-old right-back who could also become a key player, and Cedric is a solid option for now. Janni Regäsel of Eintracht Frankfurt looks to have some great potential, as does Rick Karsdop from Feyenoord.
Goalkeeper
Fraser Forster is certainly competent enough between the sticks at the moment, so I'm looking more long-term for his replacement. Italian Mattia Perin is a great player at only 23, so he's someone to consider if a big English club pulls Forster from my clutching arms. Harry Lewis is a good young keeper in our youth academy who should get some game time in low-importance cup competitions in the next couple of seasons.
Other Sections
Lists of players aren't the only part of the Black Box. I also have multiple lineups: my first team lineup, my youth lineup, my ideal transfer lineup, and more. Lineups galore. I have match notes, scouting notes, and development notes. It is important not only to perform well on the transfer market, but the training pitch as well. Developing players in the youth system is, in my opinion, much more important and rewarding than buying the correct players. As the series goes on I will bring you more up-to-date info on the box; this is just the start.
Who do you think I should add to my shortlist? I am always open to criticism and comments; tweet at me (@adiek22) and I will be sure to consider your suggestions.
Next time, we're getting into the actual save. Who will I purchase over the summer and how has my Southampton squad been performing? Find out next time.