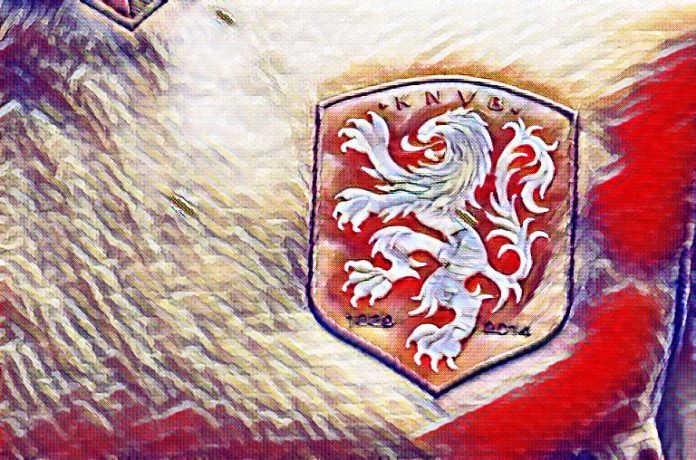 As manager of a national team I find myself with a lot of spare time between friendlies and tournaments. Sure, some of this time is filled up with attending league matches, meetings with the KNVB and filling Big Franks food trough, but it still leaves me twiddling my thumbs trying to find things to do. That's when I came across an Israeli government scheme providing opportunities to people with limited prospects and a dodgy past, so, since I fitted the criteria, I applied and I am now the part time kit man at Hapoel Ashkelon FC under the stewardship of Anthony Haynes, the club's manager.
Of course, when I'm not scrubbing kits I am working hard(ish) to develop a winning formula with my under-nineteen's team and right now I need to concentrate and work on my 'Total Football' formation for the forthcoming friendlies.
This is my first draft of what formation I want to play: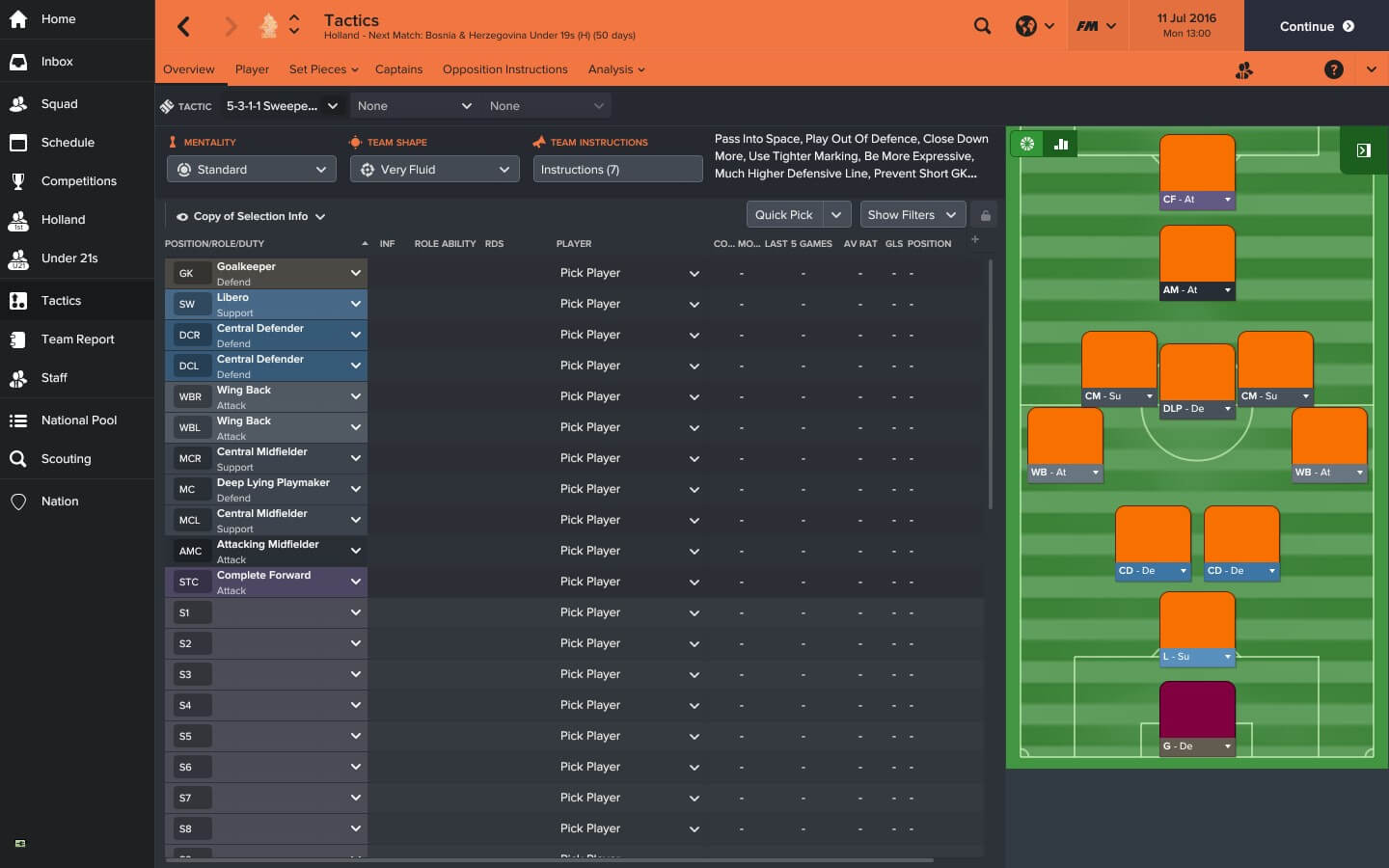 Like I said previously, I want to produce a great Total Football team that the class of '74 can be proud of, a lot of the concepts from that great team has been put into my tactic along with a few touches of my own.
Something you don't often see in Modern football these days is a Sweeper/Libero, we usually let the goalkeeper play that role now, but with Total Football we want every player bar the keeper to be interchangeable, we want him to focus on one thing and that's shot stopping.
I will use the Libero to sweep up those loose through balls and provide cover for any defensive errors that happen. If (and when) he wins the ball back we want him to push forward and restart our attacking movements, playing passes to our midfielders and wide men, during these attacking phases we want him to hold his position (defensive midfield) to offer support, it also gives us an extra man to overload the midfield with.
Another key feature of this tactic is the Wing Backs, we have them set to attacking so they bomb forward during the attacking phases and will create a lot of width and space for our central three (or four with the Libero) to take advantage of.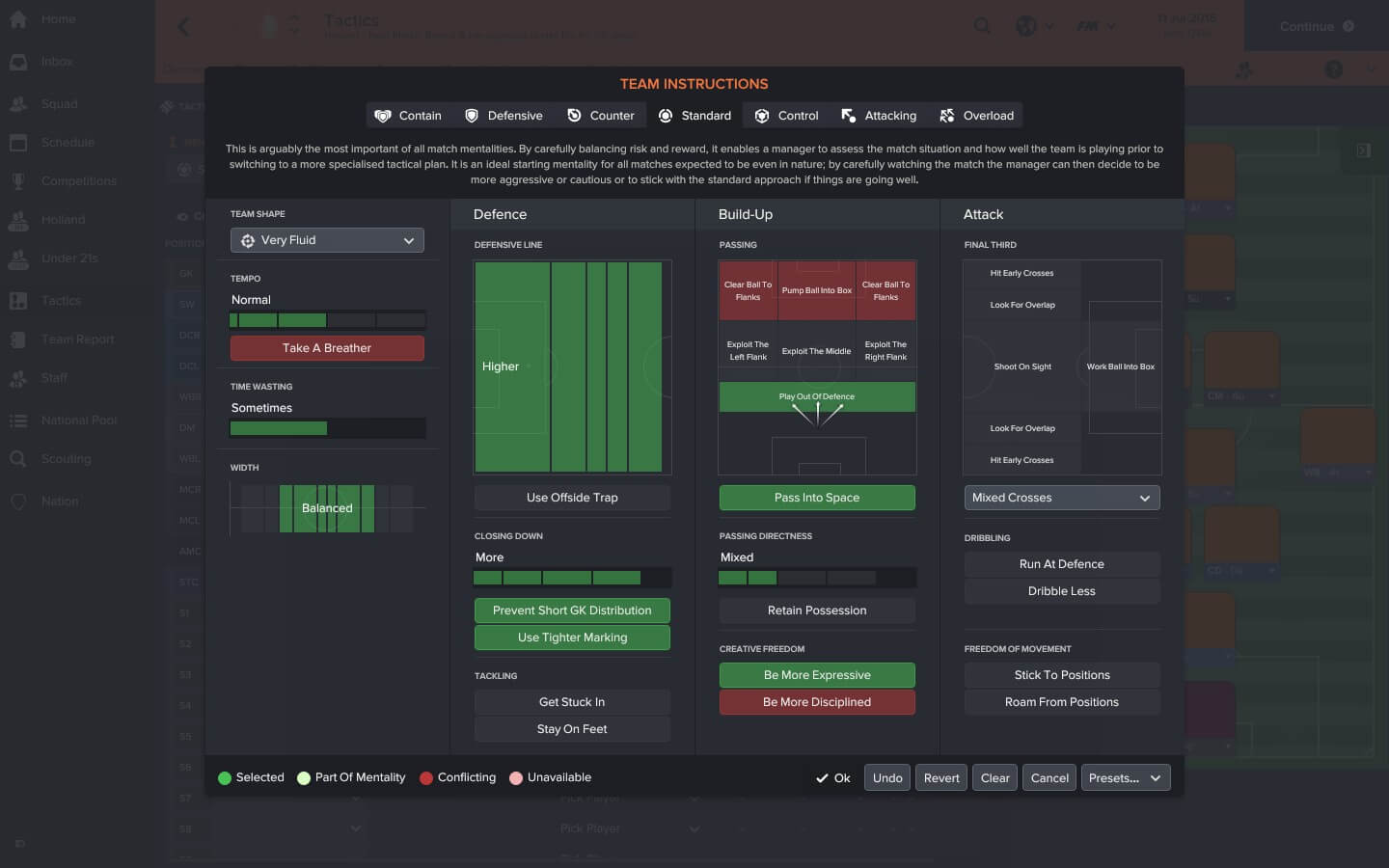 As a team, we want to stick to the original concepts of Total Football, we use a Very Fluid structure as we expect our defenders to join the attack and attackers to take part in the defensive phases, Total Football is all about players who can swap roles with their team mates.
Along with our Very Fluid structure I am going to implement a Standard Mentality, we want a balanced approach to the game and with our structure set the way it is we attack and defend as a unit. An overly attacking or defending mentality will commit our players to a certain phase of play and leave us vulnerable.
We want to have a lot of possession but don't want it for possessions sake, I want our players to be proactive on the ball moving forwards, creating lots of chances. So, we want to have good passers of the ball who are intelligent and technically talented, will create good passing options and make the most of the creative freedom we are giving them.
Hopefully this will work, if not I can change my Libero to a ball playing defender and if my wingbacks prove too defensive we can push them up and turn them into wingers, but, with any luck, it won't come to that and we can have success with the formation as it is.