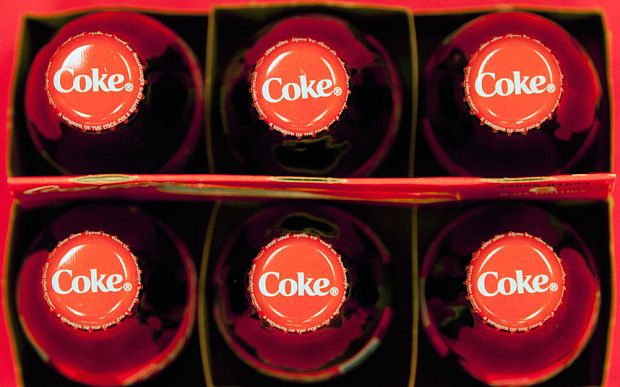 Transfers: 
Jose Cedeno:  Was backup at Silkeborg last season, making 14 starts. He'll be awarded with a starting position this season where he can hopefully kick on a bit!
Ibrahim Frimpong: Was bought for peanuts (50k) and now gets his shot. He'll be around the first team and hopefully has a good season.
Rabie Issad: Did better than I expected at Coca Cola Leiria last season (mostly coming off the bench), so he's rewarded with a loan move to Silkeborg where he'll be a regular starter and can hopefully push on a bit. Not sure he'll ever make the cut at any of our teams though, so a strong season is needed.
Ricardo Carassa: A solid defender, probably too good for the Danish league, but can't fit him anywhere else and would prefer him to get game-time and help Silkeborg than to be sold or loaned out elsewhere (as I can see him becoming a solid CB somewhere within our set-up). Should be a regular partner to Cedeno.
Coca Cola Stars:
Joao Lopes:  A talented striker who grabbed 4 goals at his original club Coca Cola Leiria last season before making the move permanent last January amid interest from several top European clubs. He'll be a starter here alongside Coca Cola Silkeborg stalwart Tychosen. Should be a good season for him!


Frederik Mortenson:  Yet another talented striker, this time from the Coca Cola Silkeborg academy, he will be backup to Lopes and Tychosen so should get a fair amount of playing time.
Tactical change:
With the players we have at our disposal this season and the small squad (consisting of just 20 players), I've made a tactical shift to a narrow 4-4-2 diamond formation. I feel this will play to the strengths of the squad and also the league. Our aim is simply survival and to get the players as much game-time as possible – hence the small squad.
Preseason:
A very strong preseason, with goals from all over the pitch. The heavy loss to Aab is a slight concern but we basically played our backup team, so was to be expected. The team looks like they're adapting well to the new tactics.
August 2021:
We carry on from where we left off in pre-season with a solid start to the season, with just 2 losses in our first 8 games – with one of those being a narrow loss to Kobenhavn, who are without a doubt the favourites to win the league, which is a promising sign for the season ahead.
September 2021
Perfection. Flying up that table now!
October 2021
And back to reality with a bang, no idea what's changed but this looks like typical FM behaviour with a bunch of late 2nd half goals costing us valuable points.
November 2021
A much better month with some good results against some good teams. Tychosen is having an absolute stormer of a season so far, let's hope he can carry it on and shoot us into a surprise European campaign!
December 2021
A mixed bag, but we're still in a strong league position, although a few teams below us could over-take us with the right results.
February 2022
A very decent mid-season break, that leads nicely into a decisive league win against Esberg. Pires looks on fire from CM!
March 2022
A disappointing month qualifies us for the championship group…just! An injury to Tychosen could end our hopes of qualifying for Europe though as he's been on absolute fire this season.
April 2022:
Seems I was wrong about missing Tychosen, the Coca Cola star Mortenson has stepped up to fill his boots with style, and with that we move off bottom place into 5th, with a game in hand that'll put us into a European spot with a win!
May 2022
Sadly the win did not happen and we falter to a 5th placed finish…..
End of season
Season Summary:
Happy that we ended up in the Championship stage, especially with such a small squad, but a bit gutted we didn't end up in Europe as I definitely thought that was within reach which would've been great for the players who end up at Silkeborg next season
Player Summary: 
Player of the Season:
Mats Dohr Tychosen – The striker will be enjoying his 5th season next year, and if it's anything like this season we're in for a treat. 17 goals and 7 assists is quite a feat. 
Young player of the season:
Ricardo Carrasa – The young Peruvian ended up being ridiculously solid, ending up with the 5th highest amount of interceptions in the league
Breakthrough of the season:
Lars Kvist – The youngster came from nowhere to deputise for Moustafa and ended up making his debut aged just 16. Some big clubs were sniffing around so he moved to Coca Cola Antwerp to ensure that he stays within our network and doesn't get pinched for peanuts. A great season where he ended up making 7 starts with 9 appearances off the bench. An exciting future lies ahead! 
League table: 
Championship group table: 
Transfers: 
Jose Cedeno: A decent enough season for the young Ecuadorian centre-back. He has 2 years left on his contract and I can't see him ever being first choice within Coca Cola Antwerp/Leira, or the English team we'll be introducing in Episode 17 so may cash in over the summer..
Ibrahim Frimpong: A solid season, unsure if he has a future within our empire but will see how he develops next season before making a choice.
Rabie Issad: A pretty good season where he ended up contributing a fair amount with 4 goals and 5 assists to his name. Not sure if he has a future for any of the Coca Cola teams though and may well get sold over the summer.

Ricardo Carassa: Probably the best of the bunch of the loanees this season, was ridiculously solid in the heart of defence.
Coca Cola Stars:
Joao Lopes:   What a season for the youngster, he excelled with 13 goals and 5 assists. May either stay at Silkeborg or move to the upcoming English team next season.


Frederik Mortenson:   Was unsure about Mortenson due to his slightly disappointing finishing stat, however that hasn't been a problem as be banged in 9 goals and 6 assists – a solid return for just 1302 minutes on the pitch (a hand in a goal for every 86 minutes played) 
Aims for next season:
Same as this season really, get as much game-time for youngsters as possible whilst finishing as high in the league as possible!
====
There is a new FM book out on sale, edited by the supremely talented Alex Stewart and has a foreword from his arch enemy (in the FM sense only) Iain Macintosh – it is an anthology of all kinds of FM writing with contributions from some of our very own Tempo writers (David Black, Lee Scott and myself) as well as excellent pieces from others too. 10% of all the sales goes to the mental health charity CALM, which is doing fantastic work. Anyway, if you like Tempo you will love this even more. Go and spend £4 on it which, as I understand it, is less than a large coffee in Costa now. You can get it here.
If you enjoyed this post make sure you never miss another one by following us on our Facebook, Twitter and daily newsletter!