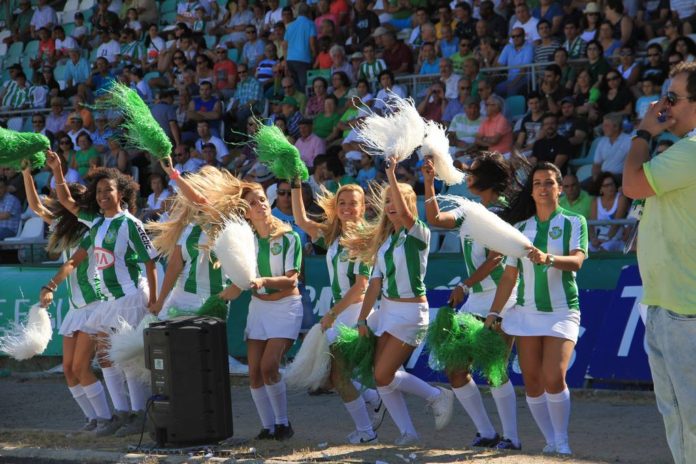 "Eh?  He's chosen West Brom?  They're in the Championship aren't they, not forgetting they are in the effing West Midlands.  We have beaches and Champions League football to offer him.  Idiot."  The conversation with Smithy's agent was a little stressful.  We offered more money, a better standard and a nicer striped kit but no, the Welsh w*nker decided that he would rather hang around up front waiting to chest down aimless long balls that have been pumped forward under the instruction of Tony effing Pulis.  What a tool.  Smithy that is, not Pulis.  Actually, both of them.  Jesus.
Still, this was the only really low note of the summer transfer activity.  Fizzer and I relaxed in the cantina over a solo and looked through the squad list, deciding who would make the cut for the Champions League Qualifying squad.  We were happy, Bernardo and Candé were still with us and signed new contracts to boot.  Balaban was back on loan and, better still, we got Atletico to give us Caio free of charge for a second season.  But, were we now left with Rush without Dalglish?  Cole without Beardsley?  Shearer without Teddy?  You get the drift.  I'm still fuming at Smithy.

"Fizzer, is that lad from Chelsea still available on loan?"
As I said, bar Smithy, and I wish I could take a crowbar to him, our transfer dealings in the summer were spot on and I have a squad that truly excites me.  As I did not end up doing the recruitment I felt I might have needed to, the "StS17" post will wait for another day.  I didn't recruit on stats, due to the lack of them, so these boys had been tracked for a while by our scouts.

Getting the two boys back on loan was great, and spending £400k on Busquets was a no brainer.  I missed out on Kongolo who had agreed a deal with Leeds before I got near him.  That English Championship, clearly the place to be.  Larsen has come in on loan from Chelsea, late into pre-season.  He scored in our win over AC Milan so I think he might do well in the enganche role.  If not, well then I'll shift Joao up there and Seguín will play central midfield.  
Pre-season results were alright.

If we can carry those kind of performances forward into the Champions League Qualifiers I will be happy.
Speaking of which, the gods gave us this draw:
We have a real chance of getting through to the next round, and then who knows.
The pre-season games have led me to the early conclusion that this is my strongest side.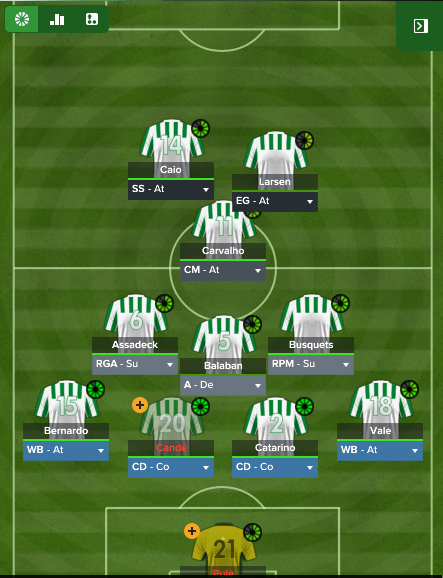 As you can see, still lining up in the classic #ArgSt17 style.  The back four and keeper remain the same, which pleases me.  Sure, Benny is after Vale's shirt but he's not getting it just yet.  In fact, the only two changes are Assadeck coming in for Kongolo and Larsen in for Smithy.  All of the players are a year older, wiser and hopefully better so the familiarity already in the squad should be a plus.
For those that are interested, here is the squad in full.
Oh, I've added some backgrounds to the Tempo Skin now – looking even better.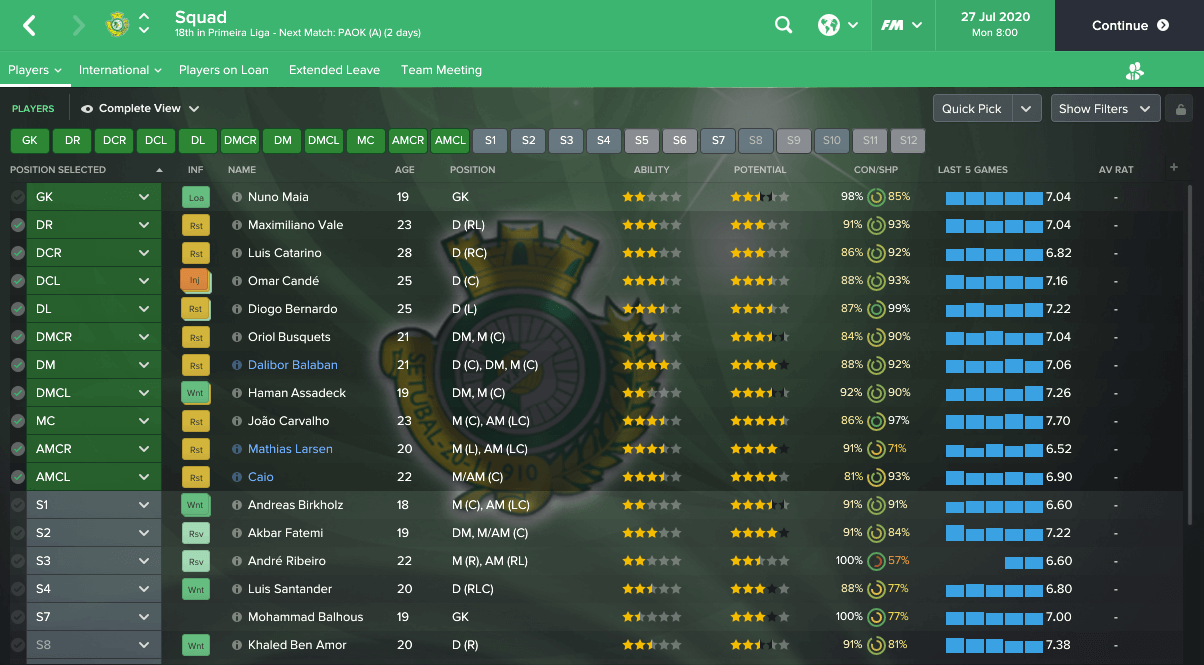 We digress.
I've sent a few of the recent signings out on loan to other Portuguese sides.  I am hoping this will serve the double purpose of game time and continue their naturalisation period.  They need to be in Portugal for three years to be considered Portuguese and considering I am way down on the desired numbers of home grown players, I need some of these lads to qualify asap.
So, we being against PAOK in the biggest match of my brief managerial career.
I'll be back in the not-too-distant future to keep you all up to date.