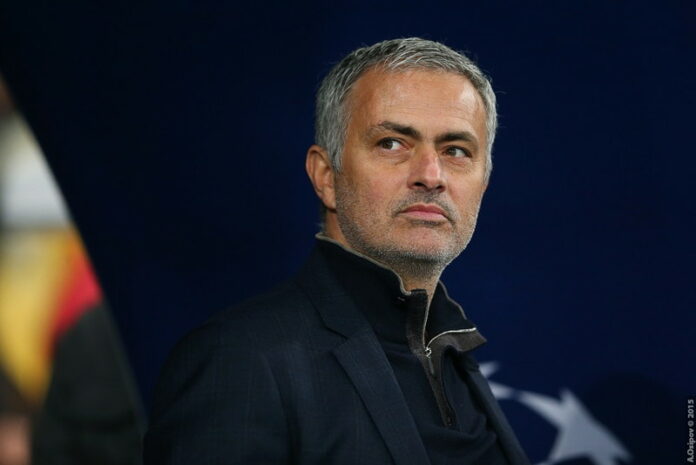 There is no doubt that the Football Manager franchise is the biggest and most realistic game of its genre. Sports Interactive strives to bring even more realism to its star product every year.
In fact, FM is so realistic that some professional football managers have used the game as a resource tool or even played it for fun in their free time. Here are some real-life football bosses who are known to have used Football Manager:
Jose Mourinho
CONFIRMED: Jose Mourinho learnt all he knew from… @FootballManager pic.twitter.com/ETJgUiLrPA

— Out of Context Football Manager (@nocontextfm1) August 31, 2020
The Portuguese boss is the most high-profile real-life head coach to play Football Manager. To the best of our knowledge, Mourinho has never talked about his love of the game.
However, during the Amazon documentary 'All or Nothing: Tottenham Hotspur', an image of his laptop was displayed on a big screen behind Mourinho with the FM 20 logo clearly visible in his MacBook dock.
Unfortunately, we are unlikely ever to know who the great tactician takes charge of or who his first signing of a new save is. However, it is nice to know that even one of the best head coaches of his generation has taken an interest in the game we all love.
Will Still
The young Reims boss is now known as one of the most promising up-and-coming young coaches in European football after his love of FM caught the world's attention. At just 30, the Belgium-born boss is taking Ligue One by storm despite not yet having the required coaching badges.
He has not hidden his love of FM in the past and has even cited the game as one of his inspirations for coaching his real-life charges.
Despite lacking the required coaching qualifications, Still has lots of real-life coaching experience in the beautiful game. In fact, he has been coaching in Belgian for over a decade at various levels.
He is keen to dispel the idea that he is just a Football Manager geek who got lucky, though. Speaking to 90 Mins.com, the Reims boss stated, "It's a myth that we have to break because we have qualifications, [Nice manager] Didier Digard and myself,"
"We have the highest possible, or attainable, diplomas so far. I repeat, at 30, having the BEPF [Brevet d'Entraineur Professionnel de Football] or the Pro License is very complicated. I couldn't have done it before because I'm only the age that I am. Of course, diplomas are important, and I'm not just a geek who played Football Manager. It's totally wrong."
Ole Gunnar Solskjaer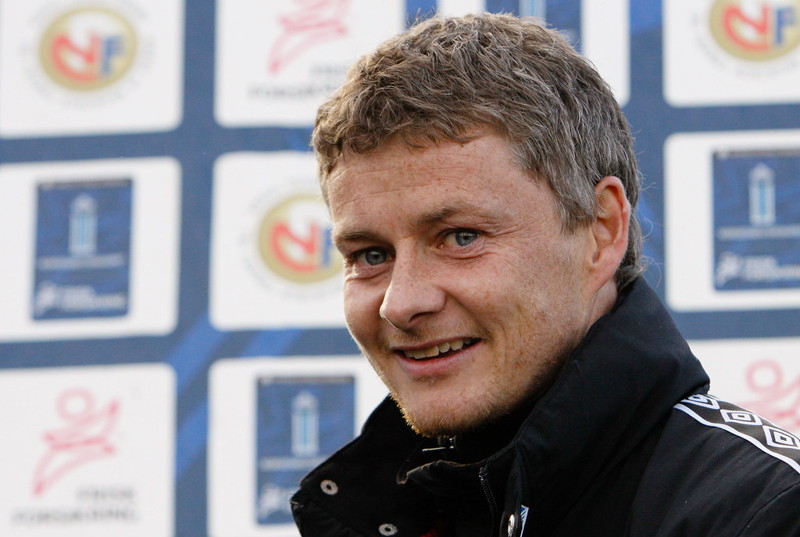 The ex-Manchester United boss is a renowned lover of the FM franchise. The former Norwegian striker enjoyed mixed fortunes as Red Devils boss during his three-year stint with the club.
Some may say that he needs a little more practice on the game he is reported to love. Speaking to FourFourTwo magazine, Solskjaer revealed his admiration for the game by saying, "It's a fantastic game, I have learned a lot about football. I have learned a lot about players, especially young talent."
Solskjaer even stated he enjoyed a challenge by saying, "You could push a few buttons and get extra millions to buy a player. I never enjoyed that. I would rather win in spite of than because of."
It may be a while before we see the Norwegian back in a real-life coaching position. However, at least he has FM to keep him company and help improve his managerial skills if he gets hired for another stint as a head coach.
Vugar Huseynzade
His name may not be familiar to many outside his native Azerbaijan, but Vugar Huseynzade was the head coach of FK Baku reserves at just 21 back in 2013. His love of FM helped the then-student to gain the required coaching skills to break into the football industry.
He first joined the FK Baku reserves as an assistant head coach before getting promoted to head coach.
Talking of FM's influence on his new vocation, he told the Scandinavian newspaper Aftonbladet, "I've always wanted to work in football and have played Football Manager since 2002,"
While Will Still gained significant notoriety for his love of Football Manager, Vugar Huseynzade's story was slightly more low-key. However, he did feature in a Daily Mail report at the time.
Little is known of what the Azerbaijani has achieved since his FM fame. However, he has yet to conquer the world of coaching, but there is still time, as he is only in his early thirties.