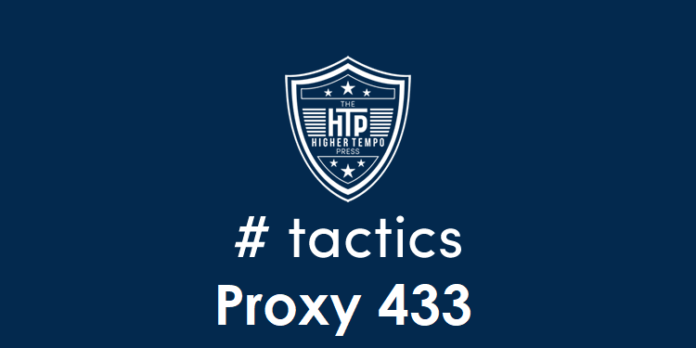 I recently put out a Tweet looking for unconventional FM tactics that have proven successful. On my travels, though, I stumbled across a thread by Football Manager Addict, who was doing a series entitled "African Adventure". Shout out to him, and check him out on Twitter.
Hey guys,

I am looking for weird and wacky formations that have proven successful in FM 23. If you have any please leave links, as at some point in the future I will look to do some articles on unconventional tactics.

Much appreciated guys

— The Higher Tempo Press (@thehighertempo) April 8, 2023
During this series, he came up with a tactic that he gave the name 'Proxy 433', he kindly sent me the tactic file for testing purposes.
I finished a season with the tactic on my current save, where the tactic performed really pretty well. However, the real test was in the following season when I used the tactic for a whole Premier League campaign.
Unfortunately, due to time restraints, I had to holiday the season. Not ideal and something I will look at changing for future reviews. I have to say it was an interesting save, however.
How the tactic is set up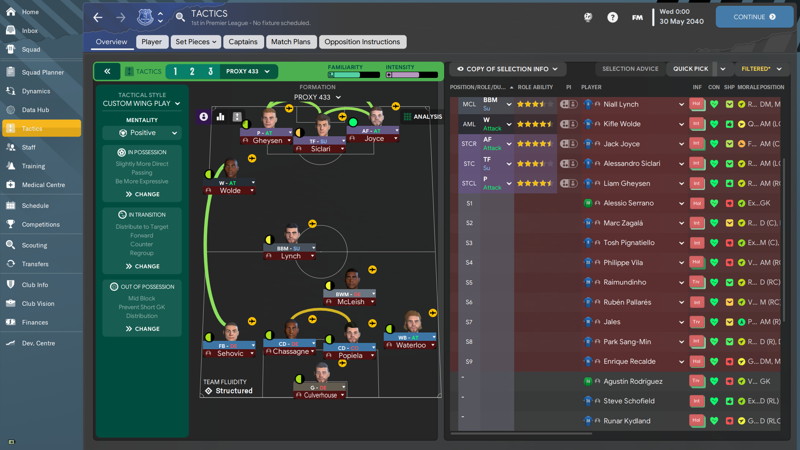 This is no ordinary 4-3-3. He started simply with his goalkeeper on defend, along with a full-back and one centre-back. He also had a centre-back on cover, which was important, as his other full-back was set to play a WB role on attack, so that would leave the defence slightly exposed.
In front of the defence, a ball-winning midfielder patrolled the area, often covering the gaps left by the WB. In the middle of the park, a BBM was on support.
Now for the forward roles. On the left side, there was a winger on attack. Then three forward players, one poacher, a targetman and an advanced forward.
Was the tactic successful?
I thought the tactic was interesting before the test. However, I believed it may well be a tactic that could fall flat on its face in the Premier League. To be fair to the tactic creator, he did voice the same misgivings.
It wasn't a terrible tactic, as I won the league with an admittedly very strong team. However, it was by the skin of our teeth, finishing just a point ahead of our now perennial title rivals Newcastle.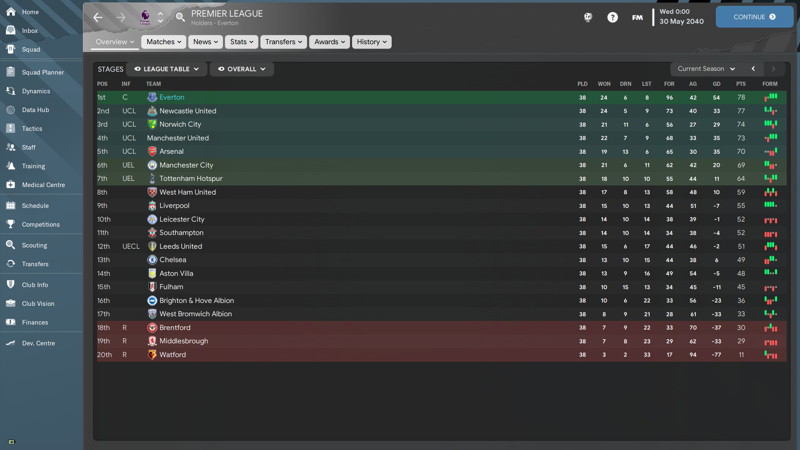 What I discovered from the season was not a major surprise to me. The one thing I expected of the tactic was goals, and it delivered just that, as we finished as the league's top goalscorers with 96 goals.
One negative from the season using Proxy 433 was once again what you would maybe expect from such an attacking tactic, which is a slightly poor defensive record.
We had the best defensive record in the Premier League for the previous eight seasons, with various world-class defenders and an elite goalkeeper.
However, as you can see from the league table, we had the seventh-best defensive record in the Premier League. Having previously had such balanced teams, it was strange to see might my usually watertight defence flounder so badly.
Which players were the top performers?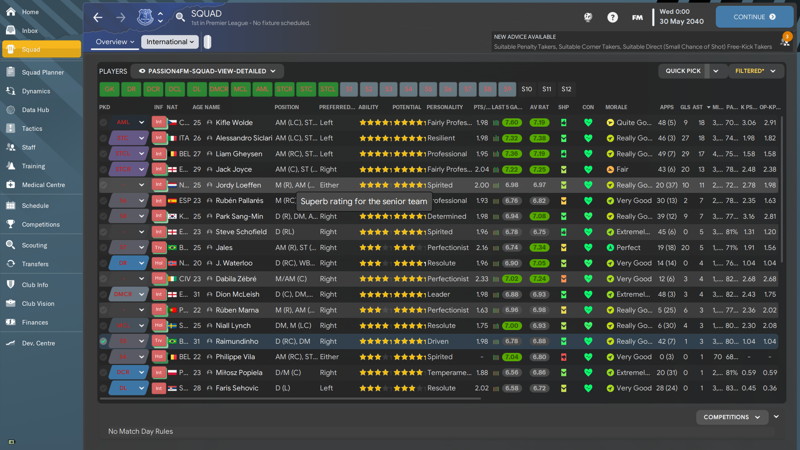 It is easy to work out that my star players were definitely not my defensive-minded players. Unsurprisingly, the players who usually played in the front three and on the wing produced goals and assists galore.
There was some rotation of the squad. However, my main forward, Liam Gheysen, scored 29 goals, and his fellow forward Alessandro Siclari found the net 27 times, with Jales and Jack Joyce also scoring 20 goals apiece.
The two top assist-makers were also forward players, as Siclari picked up 18 assists, which was the same as left-winder Kilfe Wolde. However, Gheysen and Joyce were just a little behind with 17 and 13 assists, respectively.
A special mention for my versatile Dutch star Jordy Loeffren, who, despite only starting 20 games, scored ten goals and produced 11 assists.
As you can see, the midfielders and full-backs also contributed their fair share of goals and assists in this formation. Their propensity for attacking is a likely reason for the questionable defensive record.
Struggled against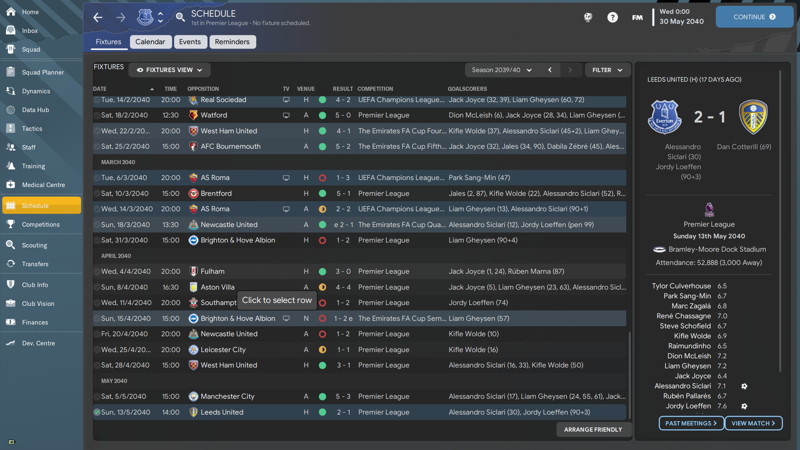 With attacking tactics, there is always a danger that the stronger teams in the league will find you out defensively and you will be too open.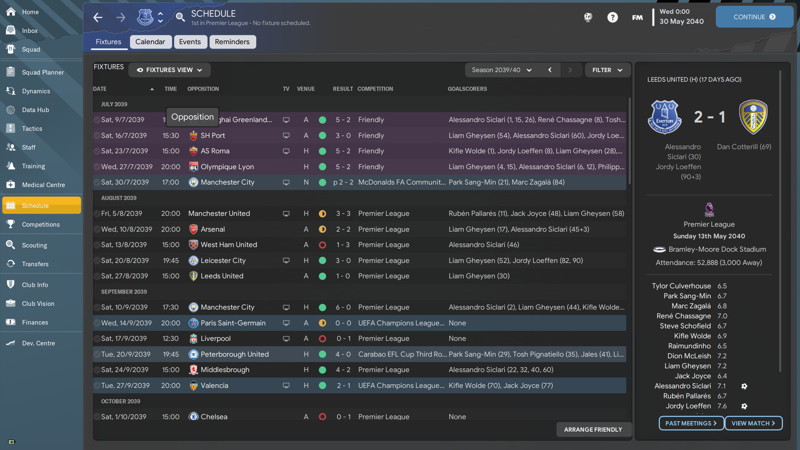 The schedule showed that not only did we struggle against the better teams in the league, but we went through a five-game winless period, where we struggled to beat some of the lesser lights of the league.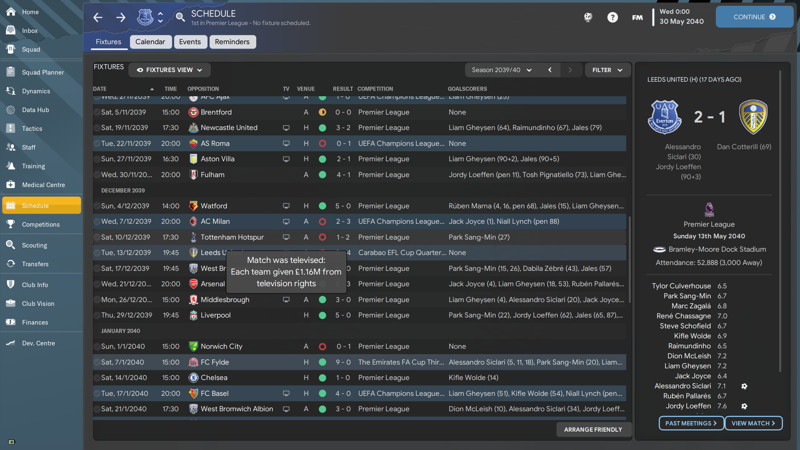 This very rarely happened with my previous tactic, so it may highlight its limitations. The fact that I did the campaign on holiday could have been a factor, as I would have likely made changes that would have affected the results of some of the games.
I would have also likely given team talks and held team meetings in that difficult spell to improve our performances.
Would I use this tactic again?
As I previously mentioned, it's not a terrible tactic, for sure. Overall, it's a fun tactic to use. If you are looking for a exciting experience full of thrills, spills and goals at both ends of the pitch, this tactic may well be for you.
In the future, I may test this tactic again without using the option to go on holiday for the whole season. It may well have produced different results.
Thanks to the creator, Football Manager Addict, for sharing the tactic with me. Hopefully, I did you justice with my review!