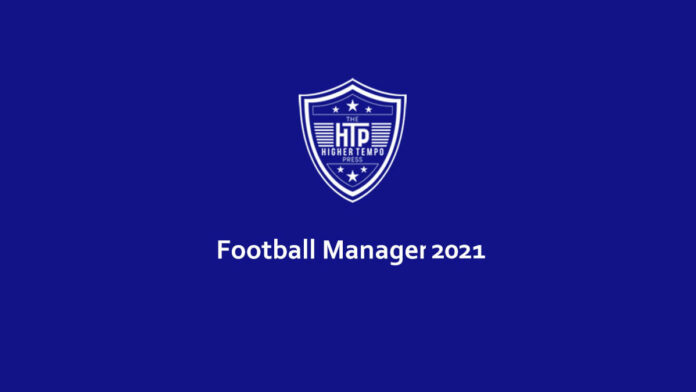 Football Manager recently teased a short video outlining a few new features to look forward to in the latest edition of the game, coming late in November. The video included snapshots of new ways to interact with your players, new ways to initiate transfers and some exciting-looking additions to the match engine.
But there was one feature which stood out above the rest, something which has been slowly making its way into mainstream football analysis over the last 5-10 years and is finally about to make its debut in Football Manager. Of course we're talking about Expected Goals.
Expected Goals, or xG, are the cornerstone of modern football analysis. While there are of course those who doubt its validity, many more consider it a crucial aspect to determine the quality of a team or individual player over the course of a season, or to best determine the better performers in an individual match.
But how can this new development help you improve your game in FM21?
Deserved to Win
We've all had games on FM that we deserved to win, but didn't. Getting FM'd has become an integral part of our shared footballing lexicon, as our team conceives to lose 0-1 despite having 22 shots to the opposing team's 3.
For the more unlucky among us, this happens repeatedly. Some of us have lost titles because over the course of two or three games against already relegated sides, we've managed to lose despite dwarfing their shot count.
Finally, we have been given a metric to prove our poor luck. Or lack thereof. The essence of xG is that while there may be one or two disappointing results, in which expected goals go the wrong way, these score lines should even themselves out over a large sample size, such as a season.
The most exciting freeze-frame from the video shows the xG shot map, which is the very basics of expected goals.
The use of a shot map in the analysis section of a particular match on FM is nothing new (below). It will show where all shots were taken from, and the outcome of those shots (goal, saved, hit woodwork etc).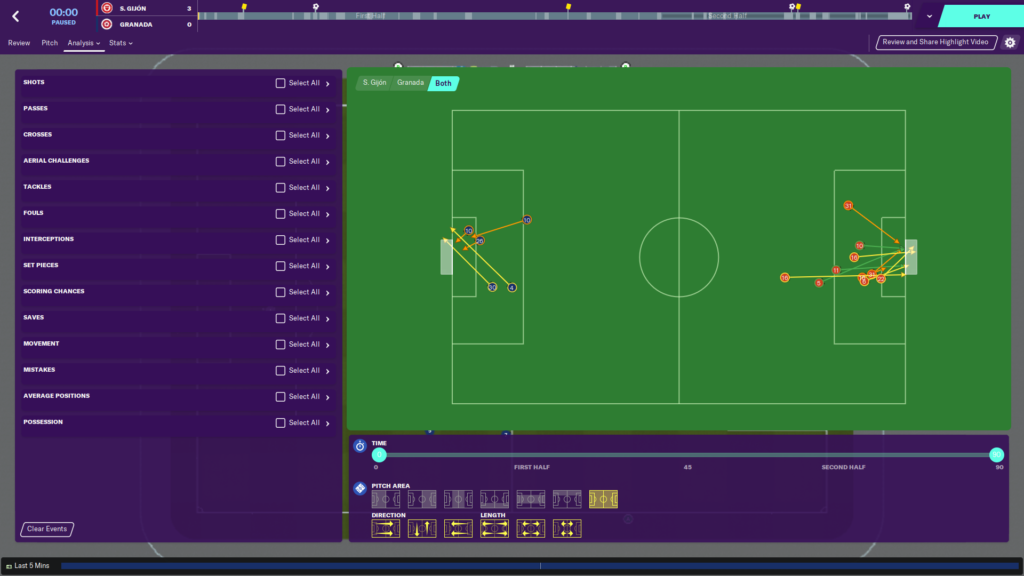 But there's never been the ability to quantify this, to take the raw shot maps and create a single number that proves you were the better team. And that's where expected goals will come in in FM21.
At the end of the game you will have a number to show how many goals your players should have scored, and as a result, how many they didn't.
Expected Signings
The other massive boost that xG can bring to the new game will be making new signings. At this stage, all we know is that xG will be available as a piece of analysis post-game. However, the hope will be that this will be pushed into all facets of the game: determine a team's xG over the course of a season, and, more excitingly, the xG of individual players.
Picture the scene. You're tracking a 21 year old striker. He hits 15 league goals over the course of the season, a brilliant return for a young forward. But then you see that his xG suggests he should have scored more than 23. This shows that he's getting in the right positions and taking the right shots, bt unfortunately couldn't find the goal every time. But, he's only young, and with some emphasis on finishing training over the next couple of years, could become a world-beater.
This is where xG comes into its own, it will provide an entire new angle to match and player analysis in FM21. Its going to be a game-changer.