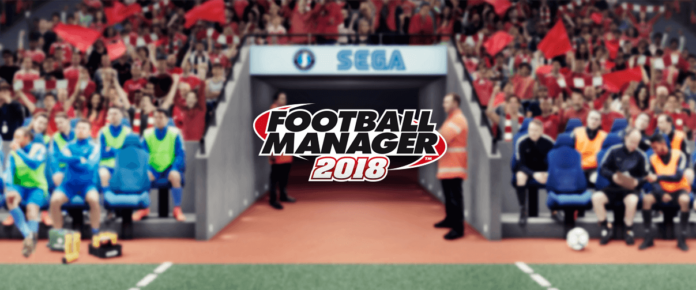 A New System
When Football Manager 2007 was released in November of 2006, it brought with it sweeping gameplay changes. Pre-Match Team talks, no more re-gens with recycled stats from the greats, a new youth training system that would allow the development of your own wonderkids, and scouting had been completely overhauled too.
Record sales for the game so far would solidify the SI Franchise as the premier Football Management Simulation and although it had its critics, the game was largely well received, claiming both a Metascore of 88 and The ELSPA (Entertainment and Leisure Software Publishers Association) Platinum Award.
The 2007 edition may have brought mass changes, but some things stayed the same, finding the worlds best wonderkids was still the order of the day. Cheap, young and masses of potential, the wonderkid was as much a gamechanger as they ever were.
Where are they now?
The Wonderkid Class of 2007 is no different to any other year I've written about so far. All of them were undeniably great players in the game, but in the real world, some would justify the tag and others would be less fortunate. This article will look at two of my favourite wonderkids that I purchased throughout my seasons with Reading, Valencia and Bordeaux, and take a candid look at how their careers played out in reality.
Trump The Mexican
As stated in The Class of 2005 article, it's rare to find a wonderkid goalkeeper. There are a number of reasons for this, chief amongst them being that a Goalkeepers peak years generally form the latter stages of the players' career, typically aged 28-34. Guillermo Ochoa or "Memo" for short would prove to be an exception to the rule, much like Akifeev in 2005, Ochoa would debut and establish himself as the teams' number one at a very young age.
Memo would make his professional debut for Mexican Liga X side Club America aged just 18 and after a short battle with his incumbent Adolfo Rios, Ochoa would become the clubs number one the very next year and would start every game between 2005 and 2011, barring injury or international duty.
Guillermo has won a number of accolades and titles over the years and despite a number of moves, his career has been fairly successful. Spending seven years at Club America, Ochoa would win the 2005 Clausura, qualifying for the 2006 CONCACAF Champions Cup, which Club America would go onto win for the 5th time in their history. The CONCACAF Champions Cup is The American Continents equivalent to the Champions League and the winners qualify for the FIFA World Club Cup.
2007 would see Ochoa shortlisted as a Ballon d'Or contendor, making him one of only three players outside of Europes top divisions to be nominated. Manchester United and Fulham would be amongst a number of European suitors in 2010, but a move failed to materialise.
Ochoa would eventually move to Europe in the summer of 2011 and see out decent stints at Ajaccio, Malaga, Granada on loan and this season Standard Liege. Ochoa Granada loan would present an interesting juxtaposition, being relegated and conceding a record 82 goals, but also posting a league record 178 saves in 38 games.
Guillermo looks set to further justify his wonderkid status by reaching the 2018 post-season Championship play-offs, for a chance to win The Belgian Pro League and qualify for either the UEFA Champions League or Europa League.
Memo would also establish himself as Mexico number one between the sticks, being named in the World Cup squad of 2006, He would win the 2009 Gold Cup defeating The USA in The Final, travel to South Africa in 2010 before playing every minute of Mexico's 2014 World Cup campaign winning man of the match on two occasions, reaching the last 16 vs The Netherlands. Ochoa then has had a career so far that few can trump.
The Next Messi
It may have only been the 2006 edition of Football Manager that Lionel Messi was identified as a Wonderkid, such was his impact on the Barcelona First Team that very season, the next man up was always likely to be tagged the next Messi.
La Masia has a storied history of producing some of Footballs great talents, including Pepe Reina, Xavi, Iniesta, Pique, Pedro, Messi and even Pep Guardiola himself. FM 2007 would highlight one player in particular as having the potential to go on and be a world beater and unlike the complexities of his ensuing career, in reality, people would know him simply as Bojan.
Bojan began his career like so many others graduating from La Masia, a debut in the first team prior to his 18th Birthday. His debut as a substitute vs Osassuna, replacing fellow Masia product, Giovanni Dos Santos, would break Messi record as the youngest player to appear for Barcelona in La Liga. A week later he'd do the same again, this time in the Champions League, and not long after that a La Liga start and first La Liga goal vs Villareal. Bojan debut season would continue to rocket, scoring the only goal in the 1st leg round of 16 game vs Schalke and finishing the season with 12 goals in all competitions, breaking Spanish Legend Rauls record haul for a debutant.
So far so good then, if the Wonderkid status is to be justified, quick and successful starts are what's required. Bojan second senior season would see sporadic game time, but his impact was always felt. Scoring a brace in a 2-0 La Liga victory over Almeria, 5 goals in the Copa Del Rey, which Barcelona won for the first time in 11 years and 3 goals in 6 Champions League appearances would see him finish joint 6th in the European competitions highest goalscorers list (it perhaps could have been more had he featured more often).
Bojan last two season with Barcelona would follow a similar story, sporadic minutes highlighted by big impact, unable to dislodge the likes of Messi, Henry, Ibrahimovic, David Villa or Ronaldinho from the first team over the course of 24 months. This would ultimately lead to Barcelona cashing in on the final year of his contract when Serie A Roma would come calling.
Bojan transfer to Roma would be convoluted at best, with a 12 million euro upfront fee, which would rise to 40 million, if Roma wanted to remove Barcelona 2 year buy-back option. To break that down a little easier Barcelona had a buy-back option lasting 2yrs for Bojan set at 12 million Euros (Exactly what Roma paid for him upfront) however if Bojan was to move to Serie A and prove to be the next Messi, Roma would have to fork out another 28 million Euro to remove Barcelona option.
Unfortunately for Bojan and Roma, the tag would not be justified. Bojan would make 33 appearances for Roma scoring just seven times, he'd be loaned out to AC Milan the very next season. His spell at Milan wouldn't prove to justify that earlier claim any further with just 3 goals in 19 appearances.
Oddly this did not discourage Barcelona from buying back their former prodigy from Roma and exercised their buy-back clause. Perhaps they thought two years away and more regular football would have developed Bojan into the talent they obviously believed he could become and the opportunity to loan him out again, this time to Ajax, offered him a more favourable environment in which to perfect his craft. Bojan would later reference conversations he'd had with the late, great, Johan Cruyff would influence his decision to spend a year in the Dutch capital, the allure of Champions League football too was a factor. He would appear a total of 32 times for Ajax, securing the Eredivisie Title and Dutch Super Cup in the process, and whilst his influence on the matches he played a part in were duly noted, a return of just 5 goals was not the making of the game-winning wonderkid Football Manager fans expected.
Could it be that of all the great players in the world today, yet to perform on cold Tuesday night in Stoke, Bojan could be the one? In June of 2014, Mark Hughes would excitedly announce the signing of one time La Masia prospect for bargain basement £1m. What a signing it would prove to be. Although slow to start, Hughes admitting he'd require an adjustment period, from November onward Bojan would score a series of vital goals. An opening goal vs Spurs in a 2-1 victory followed by another in 3-2 win vs Arsenal and winning goals vs Leicester and Everton prior to a season-ending knee injury, would secure Stoke a top 10 finish, just 6pts outside Europa League places. We're left wondering if Bojan may have carried Stoke further up the league, was it not for that injury.
Returning from injury in time for the start of the 2015/16 season, Bojan continued to make an impact, scoring the equaliser in a 2-2 draw with Leicester, and the winner vs Swansea particular highlights. Stoke would again secure 9th place, with Bojan making 31 appearances.
Strangely the 2016/17 would prove less fruitful, new signings and a lack of game time pushed Bojan down the pecking order and out on Loan to Mainz in January. Mainz was facing relegation, that was until Bojan arrival. Several high-quality performances, including a 2-2 draw with Bayern Munich (In which Bojan scored), saw Mainz secure survival on the final day with a 4-2 victory over Frankfurt.
This season has seen Bojan out on loan again, this time to La Liga side Deportivo Alaves. It has not gone well, playing just 375 minutes to date scoring just once. For now, Bojan is not living up to Wonderkid tag, however at 28 and a possible return to The Premier League, provided Stoke are not relegated, he still has time on his side to produce a string of stellar seasons.
The Left Foot Gives What The Right-Hand Takes
Two superstars in the virtual world, both fairly underwhelming in reality. Ochoa with the task of keeping the ball out of the onion bag and Bojan given the task to fill it.
Ochoa may have a succession of strong appearance records at the clubs he's played for, but they're far from removed from the Champions League winning sides I built on the back of the impenetrable force he was between the sticks in the virtual world. There is still time for him truly justify his Wonderkid status, as he approaches the peak years for a goalkeeper and looks to qualify for one of UEFA prestigious European Tournaments.
Bojan too, in reality, has failed live up to his Virtual tag. Failing also to score double figures of goals in every season apart from his debut senior year, something that's unthinkable of a Football Manager Wonderkid. Perhaps there is still time for the both of them to prove us wrong and replicate their virtual form in reality.