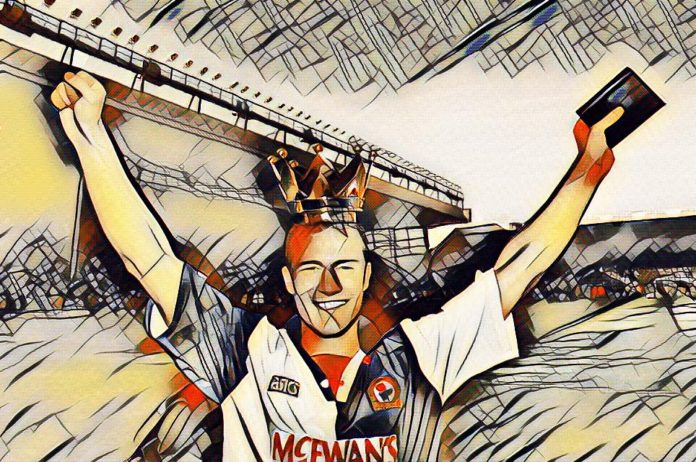 There's no feeling quite like that of the opening day of the Premier League. Across the nation, there be optimism and enthusiasm running rife through the streets as football fans make their way to see their beloved teams. And this remains true for the start of the 2019/20 Premier League season, where newcomers Blackburn Rovers look to build on the back-to-back League titles that brought then to this division.
There'd been much of the opening day buzz surrounding Ewood Park, and rightly so, as young manager Luke Phelps has brought in several quality players from around Europe, including Joe Worrall, Osayamen Osawe, and club record-signing Bernard Mensah from Atletico.
Speaking on another busy summer of business, Phelps said:
I'm really happy with the signings I've made. I felt this team needed some more experience and class at the top level, and we've found that in Osawe and Mensah. Joe (Worrall) has come in from Forest, I went and watched him play a free times last season and I'm a big fan of his – It's great to have him on board.
So with the Sun shining over Ewood Park, it was time to resume Premier League football after a seven-year absence. Huddersfield Town were the inaugural opponents, and after a solid first half performance where Richie Smallwood opened the scoring with a penalty, Blackburn were finally held to a 1-1 draw courtesy of a Tom Ince goal.
But the wait for a win was not long, and on their next outing, Phelps' Rovers side were 3-0 victors over fellow new boys Derby County. It was another home tie against in front of a sell-out crowd at the Park, and summer signings Mensah and Osawe opened their accounts in the first half. Dominic Samuel – the man, the legend and the gift that keeps on giving, continues to do it for me at every level, added a third in the second half to seal the win.
All was well at Blackburn until the eve before a trip to Stoke City, a team who'd later in the season come back to haunt them. All will be revealed but for now, Blackburn travel the Britannia Stadium full of optimism after claiming their first Premier League win.
It is often these sort of trips that can frustrate the bigger teams, let alone the smaller. So often you hear players talking of how hard a team they are to okay against, and Blackburn discovered that too but in the end, came out with a positive 1-1 draw after a second-half onslaught from Rafa Benitez's Stoke side.
Still unbeaten after three games, Rovers would next face Sunderland in the Carabao Cup Third Round. But after a goalless draw with Championship side Sunderland, they were beaten 4-2 on penalties, making it three losses from three penalty shootouts for manager Phelps during his time at Blackburn.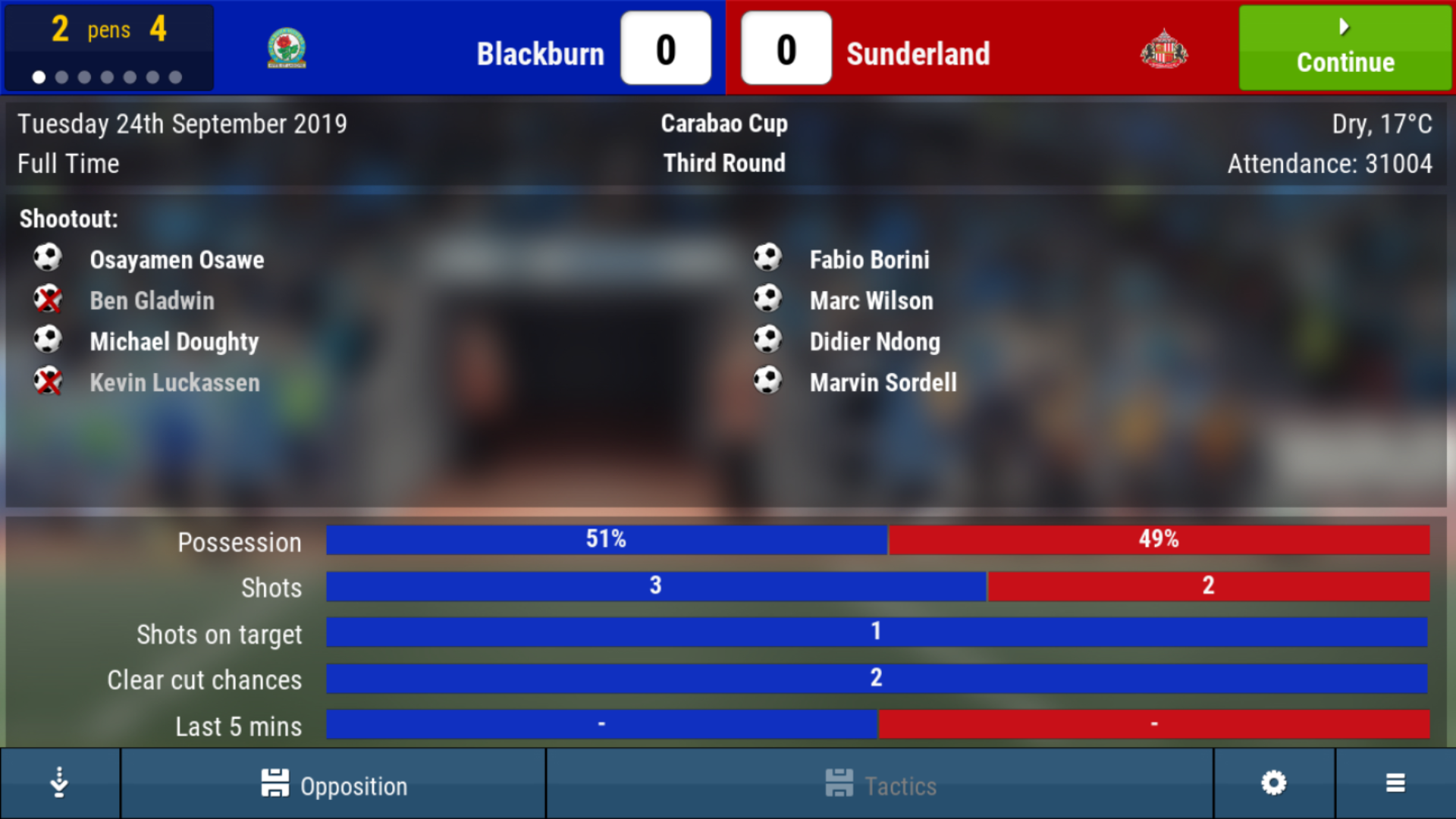 The cup exit dealt a hard blow to the fans at Ewood Park, and it seemed it had affected the players too who went on the lose to Burnley and Southampton in the league. But after bouncing back with a 1-1 draw at Burnley, Phelps' team went on an 11 game unbeaten run in the Premier League, picking up 27 points from eight wins and three draws.
Four goals from Dominic Samuel saw off Aston Villa, before comfortable wins at Brighton, Crystal Palace and Leicester. Osaymen Osawe was also amongst the goals and the assists too, and claimed the Premier League player of the month award for November.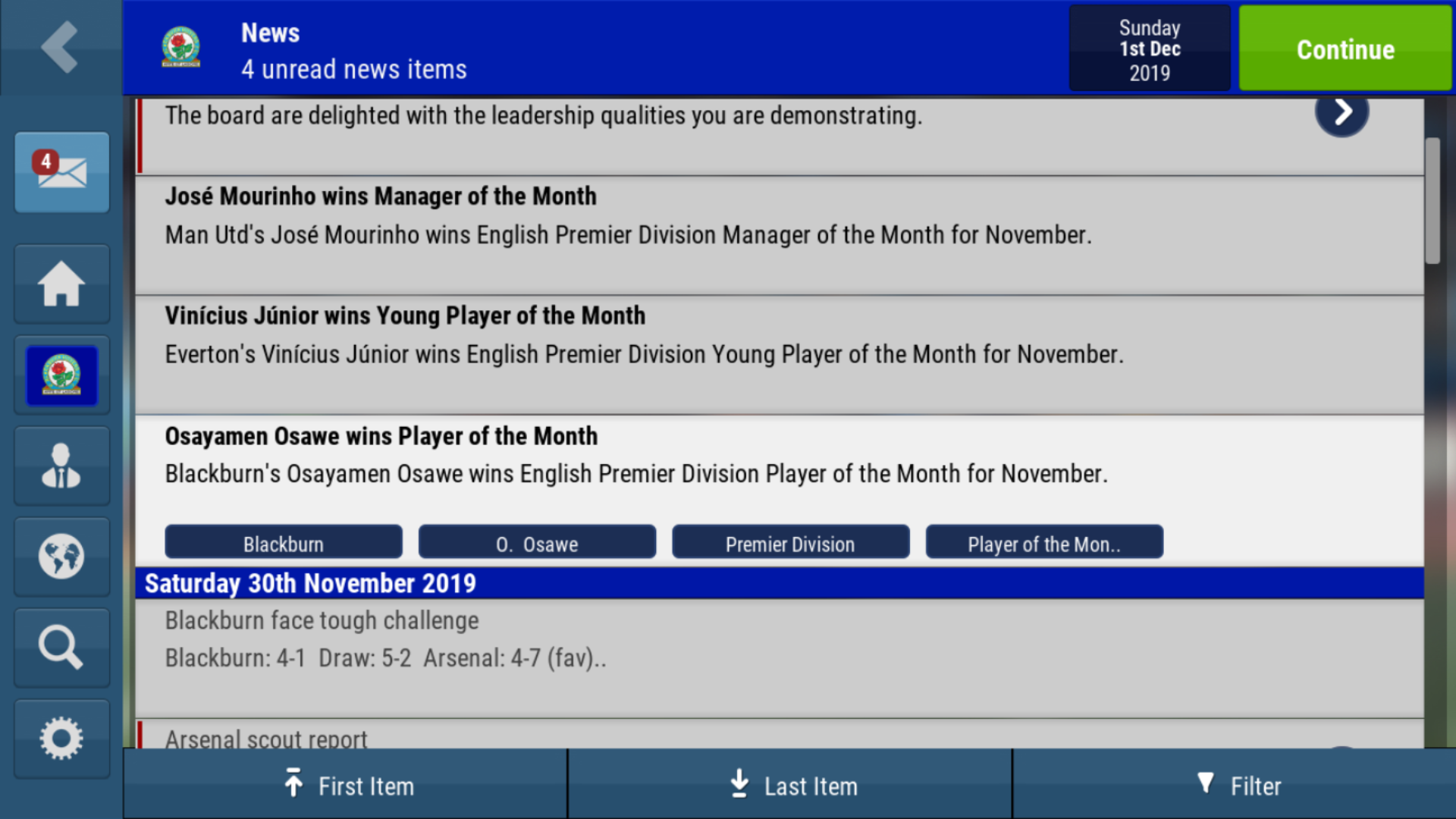 Next came draws against Arsenal and Watford, the latter bring a six-goal thriller packed with plenty of drama, before impressive wins over Liverpool, West Brom, Manchester City and Bournemouth.
The win over Bournemouth was the last of the calendar year before the teams headed into the January transfer window of 2020.
Speaking on his team's recent form, and on the upcoming transfer window, Blackburn manager Luke Phelps said:
I don't think there's too much work to be done in January of I'm honest. We're on a what, 12 or 11 game unbeaten run right now, and in our first season in the Premier League with myself at the helm. The boys have adapted really well to the intensity of this league, and I'm massively proud of what they're achieving. For me, it's a case of keeping our current squad fit and firing, and maintaining this form for hopefully the rest of the season.
His newly promoted Blackburn team are sitting in 5th place coming into January, an astounding achievement so far but the question that strikes wonder is whether Phelps can keep his fairly small team fit and in form for the rest of the season, which will inevitably be difficult with the density of the Premier League fixture list.