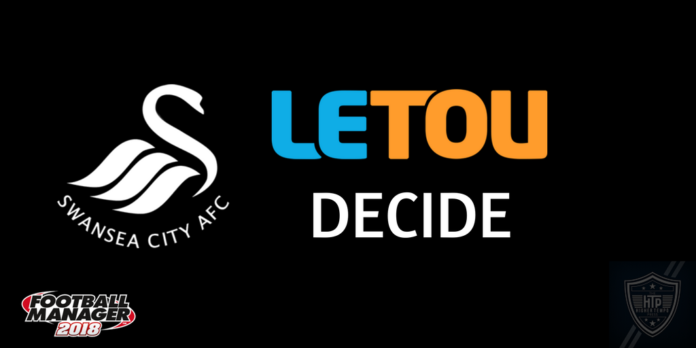 We begin this edition of the #LetouDecide project with some upsetting news. It seems our 'friends', and I use that term loosely, at Goal.com believe that Swansea City are still part of the relegation scrap. How dare they! Have they not seen what I've done in Wales? I've saved this team from nineteenth place when I arrived, we're second top scorers in the division and we're in the top half!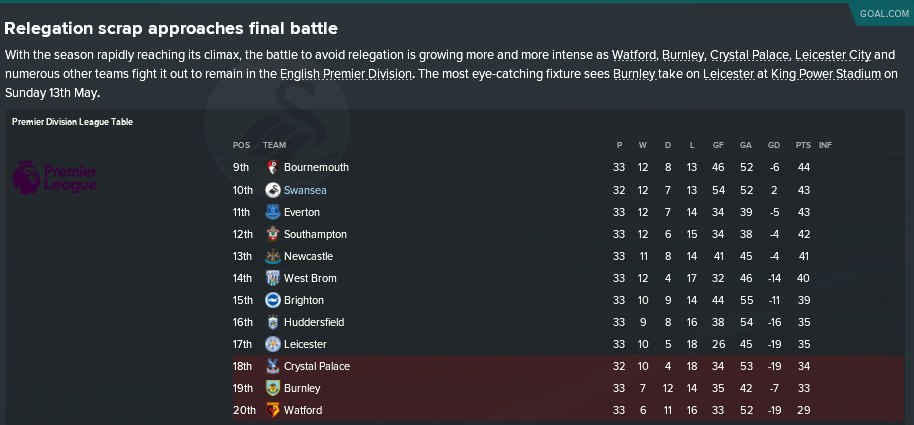 Let's be real here. Watford and Burley are down. Sorry Sean, but it's true. Burnley play too many teams in the top ten and their most winnable game is Bournemouth, who are no pushovers. The third relegation spot will come down to Crystal Palace or Huddersfield Town. In fact, they play each other on the final day of the Premier League in what will be absolutely crucial.
Although goal.com have got it completely wrong, you should use some of the top betting apps for Android before the season is out to decide who is going down in the real world of Premier League football – over here, I'm saying Burnley (but it is not real, remember).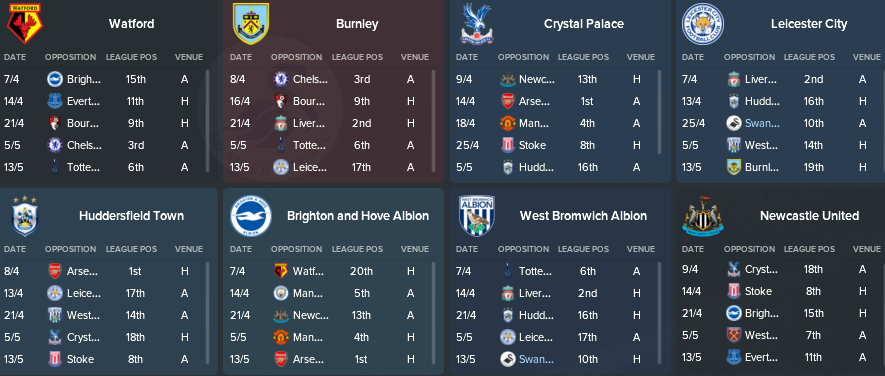 All that was just a starter, this is the main course we've all come for… press conference time!
Reporter: You're on a great run and everything seems to be going well; presumably there's a great dressing room atmosphere contributing toward that?
Me: There's a real vibrancy and togetherness about the group, it's an amazing squad. It's a privilege to work with such professional and passionate footballers.
Reporter: It's fair to say Swansea didn't have the best of times against Everton, so are you looking for a reaction from your players in this game?
Me: The Everton match is in the past now and I really don't have anything to say about it. Except to say that van der Hoorn is dropped for Bournemouth as punishment.
Reporter: Eddie Howe is winning a lot of plaudits for having an abundance of domestic players at his disposal. Do you agree that his policy of using home-grown players is a good thing?
Me: I think so, especially with the way the game is going in terms of foreign imports. It's important for managers to retain faith in domestic players. All mine are locals…. the Ayew's, Bony, Fabianski, Fernandez, Angel, Olsson. What? Stop laughing.
Reporter: It sounds like you might be a bit envious of the amount of domestic talent that Eddie Howe has available to him. Is that a fair assessment?
Me: No, I wouldn't say that, every manager has their own methods and preferences when it comes to squad balance and I'm very happy with the talent I have at my disposal. Very happy.
Reporter: How do you think Jordan Ayew will react to the current media interest in his performances?
Me: He knows there is pressure on him but he's going to absolutely thrive off the back of it. He's got ice water running through his veins.
Reporter: The English Players' Player of the Year award is fast approaching. Who do you think will win it?
Me: Mesut Özil.
Before I get any anti-Özil hate mail, I'll just clarify to say that the Player of the Year tends to go to a player in the title-winning team and he was the only Arsenal player of a selection that included Paul Pogba and Eden Hazard.
Tomorrow it's the match preview and then, we face Bournemouth in a must-not-lose game. It's a rare 3pm kick-off for us and it'll be covered live on @TheHigherTempo so do join as hopefully all the goals go in.