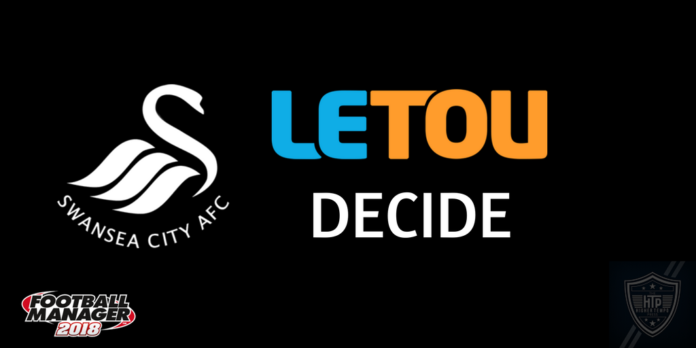 For today's Swansea City update in partnership with shirt-sponsor Letou Sports, I've taken a walk over to look at the Under 23's.
The manager of our development squad is Cameron Toshack and the truth is, he's not doing a brilliant job. I know that sounds harsh coming from somebody who will probably oversee an FA Cup semi-final loss and an eleventh place finish in the Premier League.
In the cups I've tended to use Courtney Baker-Richardson and Mael Davies is technically part of the first team squad but hasn't featured on the bench since Rangel recovered from injury to take his place in the team while Kyle Naughton is unavailable.
I've talked before about the talents of Botti Bia Bi, I've also had a look at Cian Harries who can play at centre or left back.
Swansea's Under 23's play in the English U23 Premier Division 1 league and this is where Toshack isn't doing the business because they lie in eleventh (of twelve) and look to be circling the relegation drain.
Where Cameron Toshack has earned himself a reprieve is in the U23 Cup, possibly taking inspiration from the senior team's cup exploits, Toshack has led the U23's to the cup semi final much like ourselves and has a pretty easy draw against Bristol City Under 23's at home. The other semi final pits Middlesbrough U23 versus either Burnley U23 or Norwich City U23.
I'll stake Toshack's future on either winning the cup or avoiding relegation, it's only far as that's what I originally judged myself on.
Unfortunately the semi is on April 18th, which is the same day as the first team play Chelsea so I can't be there but I shall be in spirit.