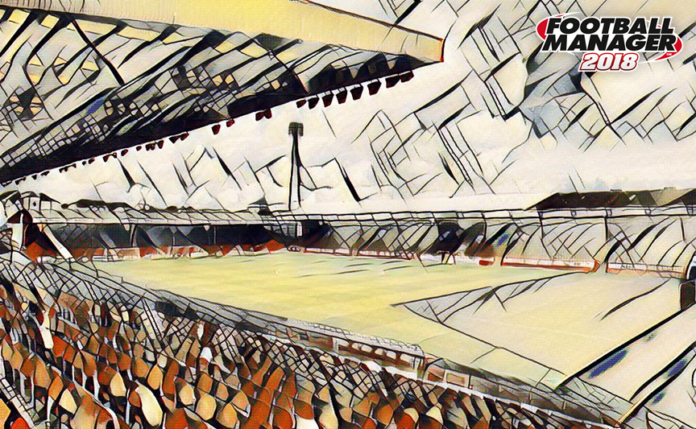 With third place in the bag in a solid but unspectacular first season, could we match that feat again whilst losing the expiring loan deals of three first-team players? As always, see snippets and teasers on my Twitter account – @FM_Henke. If you want to catch up on the series then head over here!
Youth Watch
Pre-season saw a mammoth battle with big guns down South who were intent on poaching Darren Savoury. In a bizarre move, the board allowed me to reject £5m upfront from Liverpool but then went over my head and accepted a bid of £2.7m (rising to £4.8 added on). They could not be persuaded to reconsider. Thankfully, his pre-signed pro-contract automatically came into play. This was when he was talking to Manchester United, killing the bid and a proposed move. I'll have to watch this one unfold! If they're bidding so much now I could have a real gem on my hands. I'd have cried if I lost him for £2.7m plus add-ons!
Squad Building / Overview
'Building' is perhaps the wrong word in this type of game. You never build, you've just got to try and cling on to the bricks as they are falling from your grasp!
Leaving us as their loans expired were Christie, Stewart and Ball. On a free transfer, we also lost Arnason, Maynard and 8 young players who couldn't kick a ball. Maynard was a loss because it means that without many strikers on our books, we can't play 4-4-2 anymore. I've dropped to a 4-4-1-1 and moved Kenny McLean into the #10 role. I'm not committed to this approach, though.
Squad depth is a little thin on the ground with youth players covering numerous backup roles such as Ross, Storie and Antoniazzi. This leaves a first-team squad of 22 players plus maybe 3 maximum from the U20s if I really needed them.
I'll stress that this is a big year for the kids. The success of the save hinges on them slotting in and carrying the can or I'll be sacked!
I've tried to remove players from roles that they won't be playing this season such as Shinnie from CM, but I can't add Wright to LW yet because he's still retraining as an inverted left winger. This does show how versatile my players are though.
Friendlies
As always, I tend to sprinkle in a few big games to draw the crowds and money alongside numerous morale-boosting fitness games. We also started in the first round of the Europa League which reduces the need for extra games. Big wins and packed to the rafters!
Tartan Army on Tour
Two nice, short trips to Ireland to play St. Pats and Bohemians to meet expectations. We'll face Trabzonspor in the next round. Rangers have already beaten Roma in a terrible 2nd Round draw and will face Guimaraes. Hibs will be playing Midtjylland, so not a bad showing so far. Also Celtic have Rapid Vienna in the CL 3rd QR. Coefficient watch!
Board Expectations
SPL – Europa League qualification (3rd place)
Yep, fair. We need to maintain our third spot and I'll be trying to get closer to Rangers this year, but it will be tough with my squad.
Cups – Semi-Finals
Can't argue here also. Hampden visits should be the minimum that Aberdeen expect but this could crumble if we draw Celtic or Rangers early on.
Europa League – Third Qualification Round
I was worried about this one because of last year's group stage expectations! We navigated three rounds last year and, provided we're seeded, this should be fine this year too. Anything more is a bonus because … Trabzonspor…
Transfer News
Big news for Celtic! Dembele has gone to RBL! They've spent up though as Soudani, Forren and Partey all come in. Rangers are being quite prudent for a change.. a few frees and loans either way. They are strengthening well with Ali Crawford, Holebas and Boga coming in. Hearts are a weird one. They are finally spending that Walker money on 8,000 SPL level players like Cipre, Tanner and Ridgers. Ones to watch for sure, Levein must have a cunning plan.
Manager's Office
Truthfully, I'm a little worried about this season despite pre-season going well. I have to mould last season's backup players into a system, whilst maintaining standards. This is because Aberdeen don't begin with many high potential players and I've lost three high ability players a lot quicker than I'd like. Therefore, there's a lull in the production line that hopefully the next few intakes will fill, they need to fill. That's it for now, I'll see you at Christmas!