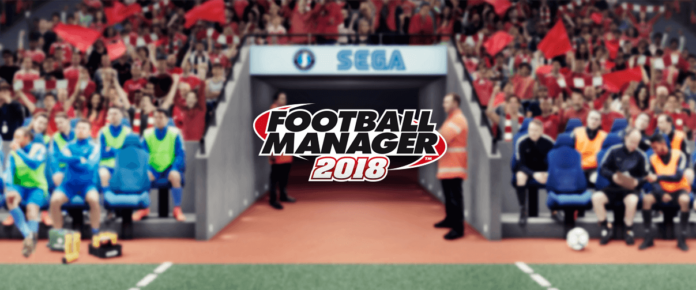 Bronze-Wig
Making a Mountain out of a Mole Hill: Part 10
'And Braunschweig will play…' The same baldy-headed bastard who'd drawn the Champions League Group stages fumbled his hand around the bowl for the first round of the knockout stage. After being drawn into the group of death I made sure to be present during the presentation to keep an eye on the proceedings. 'Barcelona.'
I jumped up from my seat and ran towards the presentation stage, skipping past the likes of Guardiola and Klopp.
'You better put that ball back in that bowl mate,' I screamed, frothing at the mouth. 'Put that fucking ball back in that bowl!' Security surrounded the man – I suspect he's a former Hannover player for all his continued treachery – and guided the terrified man from the stage with me in hot pursuit screaming like a raving lunatic.
We sit top at Christmas, with one point between ourselves and the trailing surprise contender RBL. We're also through to the knockout stages of the Champions League and have drawn bloody Barca – for fuck sake – and play Schalke in the German Quarter Finals. This season is very much alive. And yes, I have gone through more undies in the process of this episode than a hungover man eating a spicy curry.
Transfers:
In:
Thomas Blaze-Gamiette, CB – £500k – A 17 year old with bags and bags of potential. He wont play much, he's been brought in now to get a grips of the club, the language and find a place in the squad.
Out:
Robert Berg, CM – £3m – He's been a squad player during my time here. I didn't really want him to leave but I didn't want to stand in his way either. To be honest, he was on the to-go list in the summer anyway, and for that type of money it was worth letting him go. Go with my blessing, you baldy bastard.
Season
Remember how I talked about keeping our players fit? And how we'd been fine all season, well yeah. Immediately after I lost my first choice goalkeeper, centre back and striker. Great.
Fruchtl broke a bone in his arm and is set to miss the next 6 weeks. Thankfully last seasons number 1, Marius Muller is still knocking about on the bench. Last year Fruchtl was still very much no.2 but this year he's stepped up massively – his 3rd year here on loan – and after rotating the two for the opening part of the season, Fruchtl made it his own.
Anyway, lets get this over with before I start bawling my eyes out.
January:
'Alright, alright,' I said, shoving the security teams hands off of me. 'I'm calm.' I took a deep breath. Barcelona. Fuck me. Barcelona. The baldy bastard is surrounded by well-wishers, some giving me glares.
'Alright boss,' Lukasz Marczuk, my captain said, nonchalantly. 'Is that the one you attacked? I've just heard him say how you were lucky the security stepped in, apparently he has a red belt in karate… boss?'
I'd already sprinted back towards the baldy twat before Marczuk noticed I was gone. 'I'll kill you!'
Mainz, 4-2
Hertha, 0-0
Stuttgart, 2-1
A good first month back. Some very important points. However, for the first time in a long time we are no longer top of the pile as RBL won all three of their matches. Will this be the end of our title charge? Have we finally hit the wall?
Braunschweig Points: 42
RBL Points: 43


February:
Ernesto Valverde is stood with his hands over his face, looking absolutely disgusted. Dortmund getting beat is bad enough, us beating them at the Westfalenstadion make its even worse. I smirked and try to hide my hard-on. He looks like a man lost at sea, in need of a life-jacket, instead he's got me, drinking beer from the deck of my speed boat, trying to piss in his gasping mouth.
Hoffenheim, 3-0
German Quarter Final – Schalke, 4-3 – What a game this was by the way. End to end stuff.
Wolfsburg, 2-0
Dortmund, 2-1
Champs League 1st Knockout Stage – Barcelona, 4-1
Schalke, 5-2
So we're through to the German Cup Semi-finals with Mainz as our next opponent. A easy opponent potentially. We also, and probably should have started with this because its really impressive, beat Barca comfortably in the first leg. 4-1 mate. 4-fucking-1. Our good form means the lads aren't scared of anyone and as soon as we got that first goal we smelt blood. As well as this, we've also jumped back to top of the pile. All in all, a very good month. Ask my missus if you don't believe me, she's having to see a hip specialist.
Braunschweig Points: 54
RBL Points: 53


March:
'You're getting sacked in the morning, sacked in the morning!' Our fans sang in full voice at the Freiburg manager, who was slunk in his plastic chair, with his assistant shaking his head in frustration. Meanwhile Javi was attempting to stop me from stripping and running ballocko onto the pitch to do cartwheels. 
Bremen, 2-1
Freiburg, 8-1
Champs League 1st Knockout Stage – Barcelona, 2-5
RBL, 1-1
Braunschweig Points: 61
RBL Points: 58
So, Freiburg hey? 8-1. A massive scoreline considering it is a Bundesliga level opposition. I'm pretty sure I heard crying after the game, and for once, it wasn't me. Annoying, we then got beat by Barca at Camp Nou. Suarez scored four in twenty minutes and I feared for the worst. Thankfully a good ballocking at half-time woke some of the lads up and we scraped two goals back, seeing us through on away goals. Unbelievable when you think about what this little team is achieving.
It is at this point RBL fell off and Bayern took up the charge in second place in the hunt for league domination.

April:
'A big month this, lads. Seven games, with it all to play for. I'll tell you what, if you win five out of the seven I'll make sure the training ground canteen gets curly chips and turkey dinosaur sandwiches. Agreed?'
Bielefeld, 4-0
Hannover, 5-0
Champs League Qtr Final – Man United, 2-1
Hamburg, 0-0
Champs League Qtr Final – Man United, 2-3
Koln, 4-1
German Cup Semi Final – Mainz, 6-0
Them boys want them turkey sandwiches. In the league we've steamed ahead. Our form has been nothing but sensational for the past few weeks and we've been on an incredible run of 17 games unbeaten in the league. We also convincingly beat Mainz in the semi-final and that means one thing – we're in a fucking Final. Wahoo. Those are tears of joy lads, not jizz. The Champions League drew us against United and fuck me was it a tense two-legged affair. Mourinho was giving it the shite in the build up, calling me a no-mark and the team a bunch of swindlers so I practically wanked in his face at full-time. Again, we managed to scrape through on away goals but by hook or by crook we are getting one step closer to the holy grail. Unfortunately we've drawn Real Madrid next. Ah.
Braunschweig Points: 71
Bayern Points: 61

May:
'With such an important month looming, how do you feel?'
'Great,' I gave him a thumbs up. 'I've got a massage booked after this press conference, Star Wars Empire Strikes Back loaded back at home, and its 2 for 1 tonight at Dominos.'
'You don't seem to be taking this very seriously.'
'The board wanted me to get Europa League football this year and that is all. I secured that weeks ago. No matter what happens this month, the boards happy, and that means I've done my job.
'That doesn't seem like a very professional outlook-'
'Did you hear me? Two-for-one on pizza mate. Two-for-one. Can't beat it.'
Leverkusen, 1-1 – A very frustrating game. We could have wrapped up the title with a win here but the pressure caved in on the lads. 'C'mon lads, have a shower, relax a little bit and we'll come back stronger.' That's what I said to them, secretly I was calling them every name under the sun under my breath.
Champs League Semi Final – Real Madrid, 1-2 – You know what, we played really well the entire game and then Madrid scored their 2nd in stoppage time at the end of the game. Absolutely devastated.
Bayern, 1-3 – Despite losing we were crowned as champions. Get the Prosecco out lads. Wait we've got Madrid mid-week, abort, abort the Prosecco.
Champs League Semi Final – Real Madrid, 1-1 – ultimately their last minute goal from the first leg saw them through. Not bad considering though. Semi-finalists in the Champions League, who'd have thought it? A small team from an unknown town in Germany. To say I'm proud of the boys is an understatement.
Augsburg, 4-2
German Cup Final – Stuttgart, 4-2 – We were losing at half-time. A quick word and some substitutions and suddenly we were playing like we had all season, with verve and panache. We walked away as German Cup winners in what has been a unbelievable season.
Braunschweig Points: 75
Bayern Points: 70
So there we have it, champions of Germany for a second year running in the league and then topped it off with the German Cup to boot. The fact we got to within touching distance of the Champions League final shows just how good this team is. It's been an unbelievable season. I'm so proud of the team. I didn't really know what to expect this season. I thought the burden of the Champs League would possibly push the squad to breaking point. It didn't. At no point did I really feel in danger of the league slipping away. RBL gave it a good go for most of the season but the team kicked into overdrive and some of the results were outrageous. A particular highlight was beating Freiburg 8-1.
To be fair, as excellent as we were, competition wasn't exactly intense this year. Dortmund finished 4th on 62 points and at no point looked threatening, RBL and Bayern both finished on 70, with Bayern starting very slow. Even our mixed month of May, with 1 win, 1 draw and 1 loss wasn't enough to hinder us, despite us concentrating more on the Cup games, we still cruised to victory. I'll be honest, I would have been content with a top 3 finish after last seasons heroics, I didn't expect to do it back-to-back.

I usually do a list of our star players for the season. But after such a spectacular season, I feel its only fair to showcase the entire team itself. I'll do this in a separate article, which will hopefully reveal why I'm so proud of the lads and just how special they've been.
Player of the Season:
Christoffer Nyman – he's played like a thing of legends this season. I'll reveal more in the team review article but he's been seriously impressive. If he wasn't a virtual character I would find him and hug him to death.
That's all for now folks.
Auf Wiedersehen.