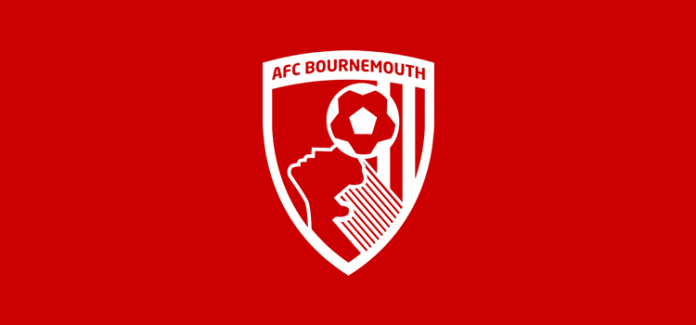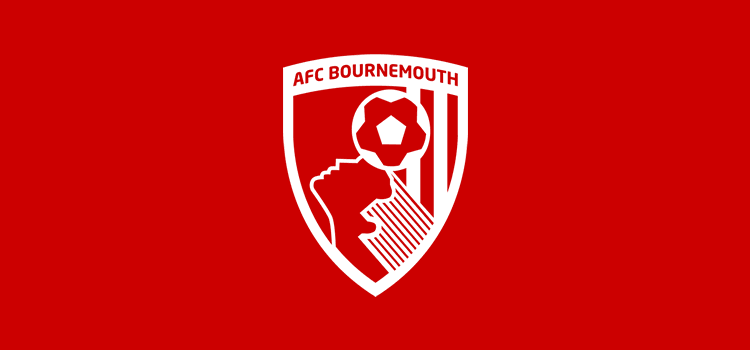 Well, then. Where do we go from here?
Firstly, welcome back to Cherry Picking! It's worth mentioning once again that the original aim for this save was to keep AFC Bournemouth in the Premier League, before gradually strengthening the side every year. As it turns out, not only did we comfortably retain our position in the top flight…we actually finished third and won the Carabao Cup in addition. The season could have got even better in our last match, but we were narrowly defeated by Liverpool in the FA Cup final.
After such a ridiculous first season, it's proven hard to set realistic objectives for the future. With Champions League football somehow arriving on the south coast, and heightened expectations for our league finish, it was time to start planning for the next year.
Of course, the lads need somewhere to play their football. After the season ended, we received an email from the Football Association, stating that the Vitality simply wasn't up to the standards needed to host Premier League action. In an even more bizarre twist, we now play our home games at the Madejski Stadium. In Reading. Yeah, i'm confused as well, but we'll have to get on with it.
With a renewed capacity of 25,000, it was important to bring in the right players to entertain the masses. So we delved into the transfer market.
My first priority was to strengthen our defence. With our full-backs having been exposed far too many times, it was time to bring in two new faces to provide competition for both Charlie Daniels and Adam Smith. And in the centre of defence, I wanted another partner for the ever reliable Nathan Ake.
In came Matija Nastasic, in our first bit of summer business.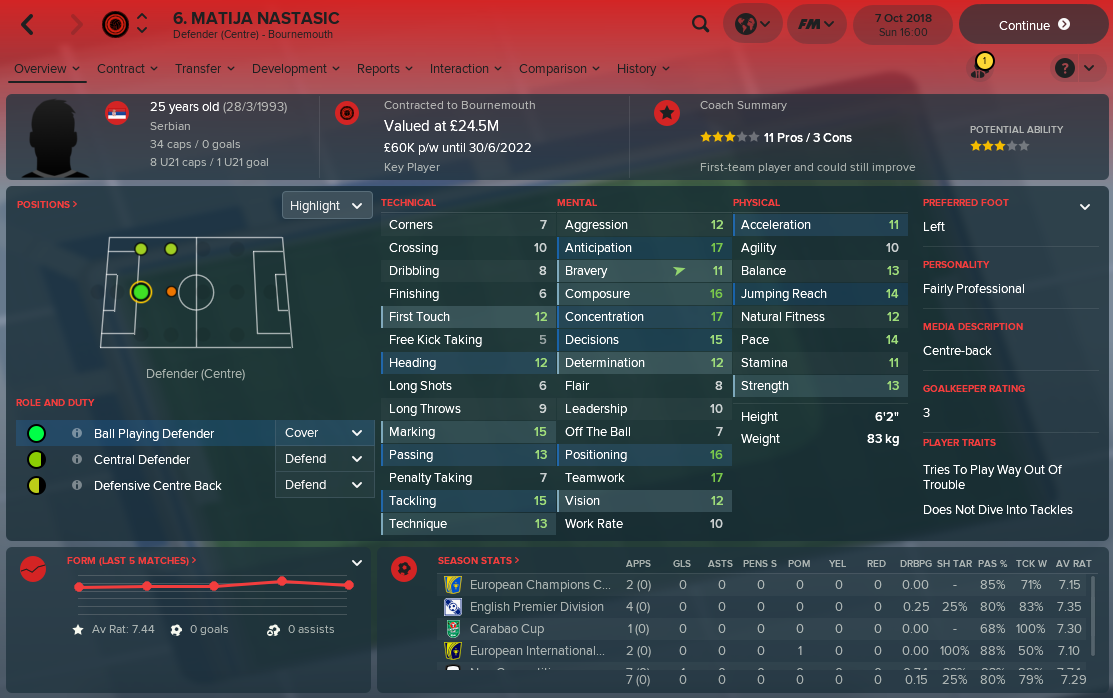 With some decent, all-round statistics, and the ability to play out comfortably from the back, Nastasic was a steal for just over £20 million. The overall figure would be paid over three years, making the deal affordable for the club and a step in the right direction for how I planned to improve the starting XI.
Now, onto the full-backs.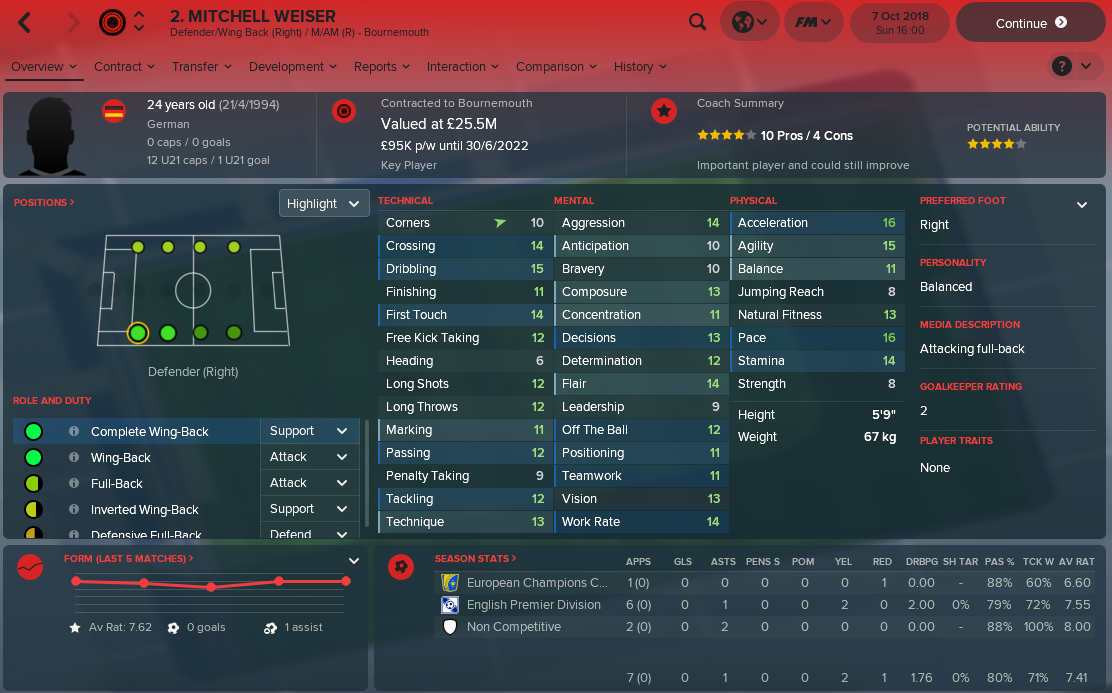 Two four star rated players slot straight into either full-back position, and suddenly our defence is looking a lot more secure. Both players possess superb stats for both defending and attacking, and both were secured for less than their supposed values.
With the back-line sorted, attentions turned to the goalkeepers. Asmir Begovic's solid form allowed him to retain the number one jersey, but Artur Boruc's retirement (he later joined our scouting network) made room for a second choice shot-stopper. In came the young, and very talented, Mike Maignan from Lille.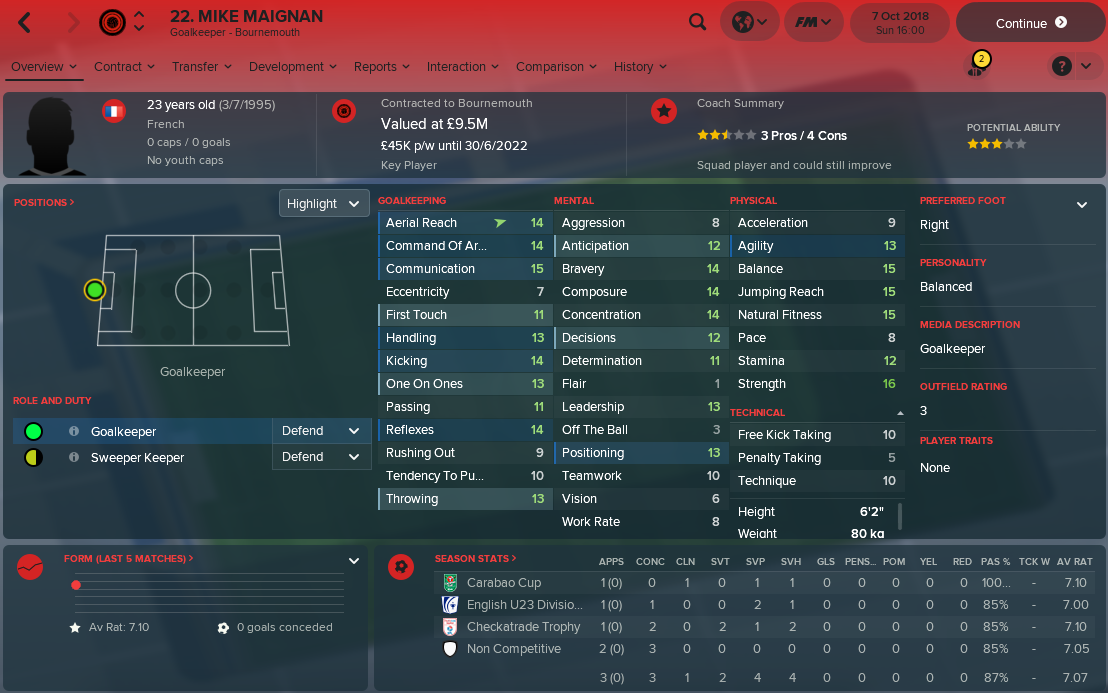 Finally, I brought in one last signing. Josh King's uncertain future at the club, combined with Jermain Defoe's decreasing stats, forced me into the market for an offensive-minded player.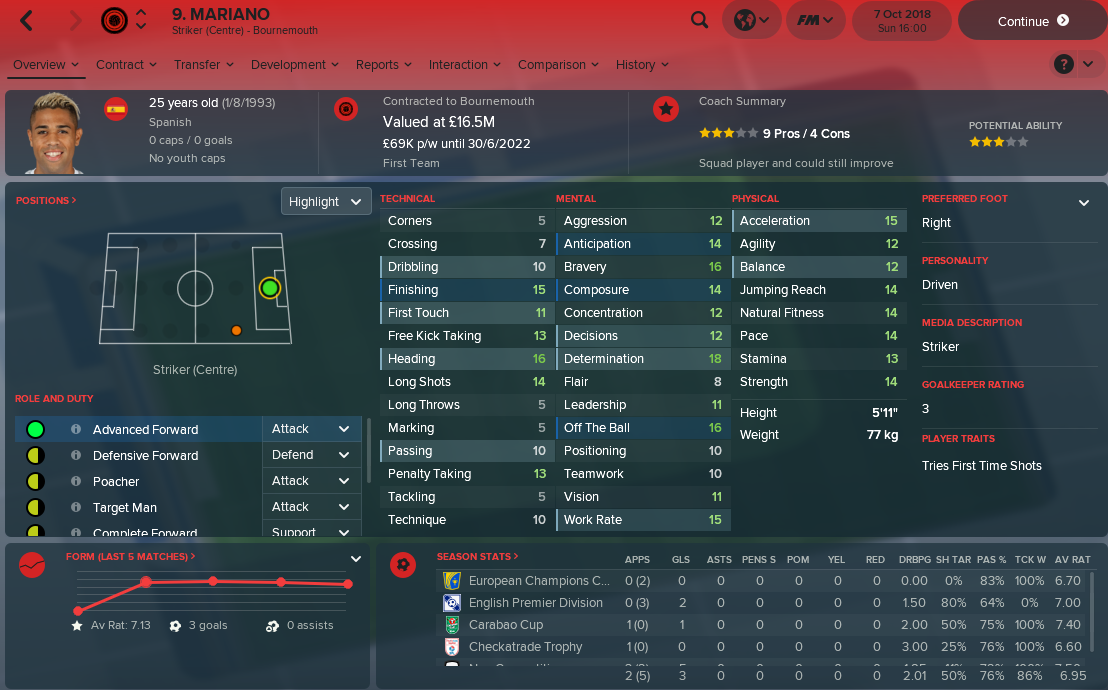 Mariano was my first-choice striker, and I was delighted to be able to bring him in for just over £7 million. With 15 finishing, and good work rate and pace attributes, Mariano will be my go-to attacker when we are in need of goals.
However, I also decided that the squad was in dire need of thinning out.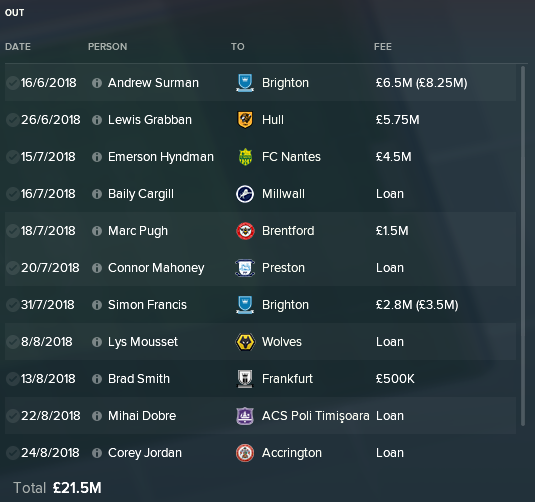 Long-standing club servants including Andrew Surman, Marc Pugh and Simon Francis were all shipped out. They had played valuable roles in part last season, but with the demands of European football now on the horizon it was time to get rid of those simply not up to the task.
With the transfers sorted, and little tweaks to the pressing tactic that proved so effective in our third-place league finish, it was time for pre-season.

44 goals scored. None conceded. It really couldn't have gone better, even if some of the sides we faced weren't of the highest standards. But, of course, you can only beat what is in front of you and we did that convincing throughout our eight matches.
We were ready for the new season of Premier League football, as well as our first Champions League matches. Find out how we began the league and kicked off our European group stage in the next episode!