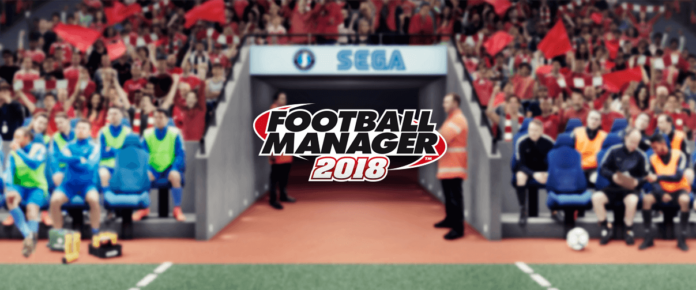 Look at that title, daunting isn't it? Indeed, the end is nigh but it's not as negative as it sounds. Basically, I've made a decision on my future with Atlanta United and it's going to come to a close – this is my last full season.
I think I've done fairly well, haven't I? Well, the aim of this save was to improve the MLS (I did), lead Atlanta United to glory (I did, numerous times) and improve the standing of North American football. I think I did that too, shown by our exploits at the past two Club World Cups.
But, admittedly, it's difficult to track that fully. Therefore, here's the plan. Finish the season, take charge of the United States and manage the club at the 2022 World Cup. Many of my team are in or around the senior squad, so it's a good chance to show my strengths on the world stage.
From there, it's time for a new save to utilise the mid-season transfer window update. Admittedly, I'm a bit undecided. I'm either going to manage Athletic Bilbao, who will allow me to utilise the youth ranks and already have restrictions on their transfer policy, or manage Gibraltar at international level and have a bit of a journey at club level.
Why? Well, just look at the above. Joint 210th in the world rankings. Literally rock bottom, which is quite adapt given the nation's most famous attraction. But managing just an international side will be REALLY boring.
Anyway, that's in the future. I'll probably start with my current manager settings, a former international of Gibraltar, and see what comes my way. It's worth mentioning that I'm a proud Gibraltarian, with the nation being the origin of birth for my grandparents.
Right, back to the MLS then. As mentioned in the previous post, we suffered a premature exit in the North American Champions League which prevented me from winning the title for the third-consecutive year and becoming the joint-most successful club in the tournament's history. It still hurts.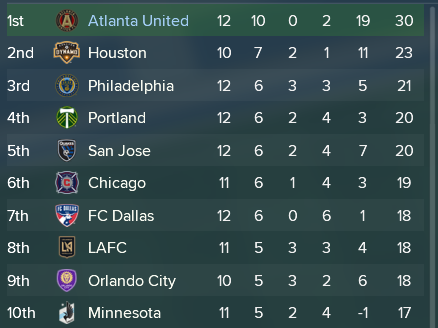 It's pretty much as you'd expect domestically and, for the first time in ages, the matches we've lost have been because we were crap and not because the internationals wreaked havoc through our squad.
We're yet to draw and we're scoring for fun, shown by our goal difference of +19, but we have conceded 17 goals in 12 games. Not great at all.
Our younger, fresh attacking line is taking shape. Andrew Carleton has hit 11 goals in all competitions and Robert is also in double figures for the campaign. Josef Martinez has just six this season but he has now hit over 100 league goals for the club.
He's cemented as an Atlanta United legend, along with some other bloke who I'm not sure you've heard of.

I jest, of course. It's the first time I've hit legendary status at a club because I usually get bored and start a new save, or start hopping around the clubs. It's something I'm certainly proud of and by this stage, I reckon I've done more for the MLS than anyone else – I'm looking at you Beckham.
So, the aim for the remainder of the season is as follows: Win the treble. We're on course for another Supporter's Shield triumph, which may as well be renamed the Challies Shield as I've won it every year during my time in MLS, and we're expected to go all the way to glory.
Three in a row would be a massive achievement and defending our US Cup crown would also be a nice little bonus. Let the games begin!