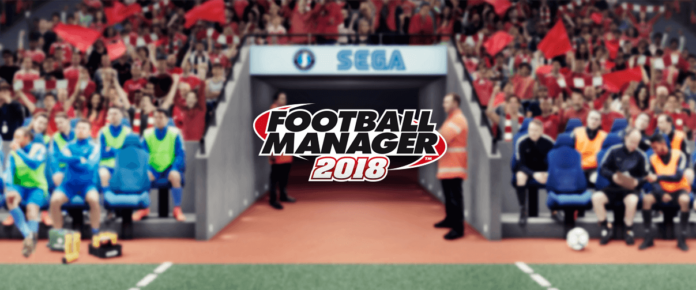 Ah the playoffs, welcome once again. Our date in the latter stages of American soccer's biggest stage has been an absolute certainty since my arrival, so much so that they might as well scrap our 34 league matches and just give us knock-out ties.
Whilst I may sound over confident, I assure you I'm taking this very seriously. In the past three years, we've won the MLS Cup twice and lost in the final to Sporting Kansas City in 2018. Therefore, the goal is to win two in a row.
This year may actually be the most difficult of all as I anticipate we'll face Seattle in the final, should we make it, and the west coast side gave us a real challenge for the MLS Supporter's Shield this season. Let's not get ahead of ourselves though, as there is two ties before that.
The first hurdle we have to overcome is against Toronto, a side we've tackled against numerous times at this stage and they probably hate us by now- especially given our stellar record against them.

We travel to Canada in the first-leg and have an almost fully fit squad to choose from, with the only concerning absence being that of Francisco Arancibia who is out for the remainder of the campaign.
It all starts fairly well for us as Andrew Carleton, who has developed into a key-figure this season, gives us the lead in the first half. However, we're forced to play the final five minutes with ten men as Filippo De Col is injured and we've already made our subs- so it's not surprising when Michael Bradley equalises.
That leaves things wide open for the return fixture and the gutting news is that De Col's season ends prematurely, so it's all eyes on 19-year-old Ibrahim Al-Balooshi, who starts in the centre of defence with Leandro Gonzalez Pirez playing on the right.
With just eight minutes gone, Carleton strikes again to hand us the lead and Matko Milijevic doubles our advantage before the break. We hold firm in the second half, sealing our spot in the Eastern Conference final for the fourth year in a row.

Columbus Crew are our opponents, with the franchise looking for their first MLS glory since 2009, another side we have a decent record again. We're unchanged from the win over Toronto and once again play the first-leg away from home.
Josef Martinez opens the scoring but Wil Trapp equalises just five minutes later, although Robert restores our advantage before the interval. It's a hard battle in the second half but the icing on the cake comes from Milijevic in added time, as he makes it 3-1 on the night.
That gives us a significant advantage for the return fixture, where we remain unchanged, and an Alfredo Morales own goal continues the record of opposition players scoring for us in the playoffs. When Martinez nets minutes later, the tie is already complete and he quickly adds a second- though Pedro Santos robs us off a clean sheet.
Robert gets in on the act before the break but Mariann Sarr misses a penalty. After the break Columbus score again, making it 4-2 in the game, but Martinez secures his hat-trick and our victory was never in doubt. 8-3 on aggregate, a huge statement of intent issued.
Into the MLS final we go and having Martinez on form is a huge bonus. He's now scored 96 league goals in 144 appearances, holding the record for both. Surprisingly, it's not Seattle we face- as they fell in the Western Conference Final to Sporting Kansas City.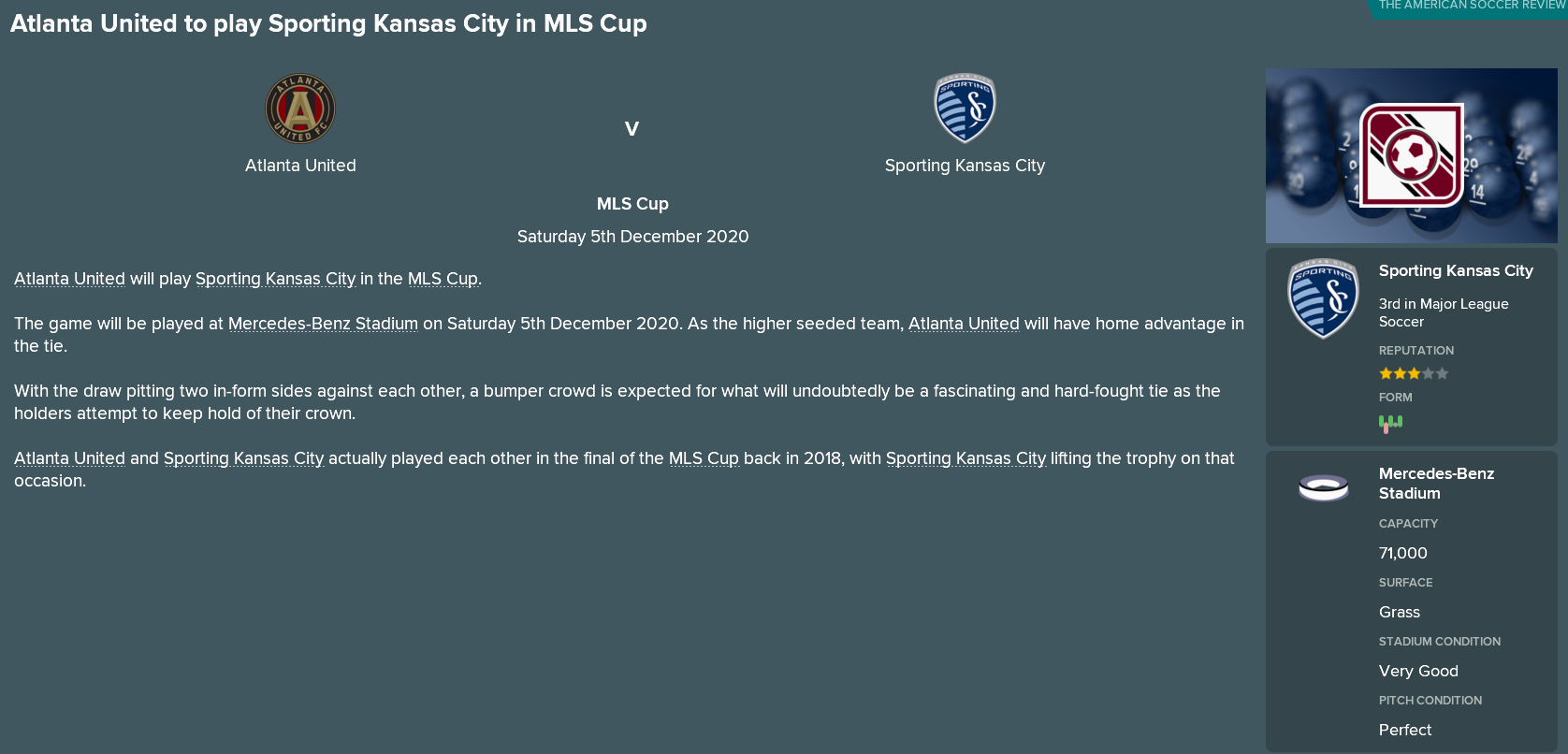 So then, a chance to exercise the demons of our 2018 loss to Kansas. It's back on home turf again, in front of a bumper ground, and I note that we finished 20 points above them in the regular season – winning 2-0 in the league and 3-2 on our way to US Cup glory.
We're unchanged again and I remind my team of what I expect- a victory and nothing less. Clearly they listened and we take the lead after just a few minutes from an unlikely source, with Al-Balooshi volleys home after Kansas fail to deal with a corner. The ideal way to score your first goal for the club.
Unfortunately, Mario Casillas finishes off a fine move at the other end and our advantage is wiped clear. Carleton restores our lead with a scrappy goal from a corner, where our Emirati defender is once again involved- and Carleton soon strikes again.
With a 3-1 win, we've retained our crown. It's a clean sweep this season with glory in the MLS Cup, Supporter's Shield, US Cup and North American Champions League. Our season isn't over yet though, as we venture off to the Club World Cup again. After impressing last year, I've grown to expect more from my side.
As for the awards, Josef Martinez's return of 15 goals and 12 assists hands him the MVP for the second time in three years and Robin Tsosie retains his Goalkeeper of the Year honour. De Col pips team-mates Gonzalez Pirez and Scott Hansen to the Defender of the Year Crown, with our skipper also winning the award for the second time in three seasons.
Colorado's John Spencer wins Manager of the Year and it's honestly deserved, as he led them into the playoffs when they were predicted to finish 22nd.