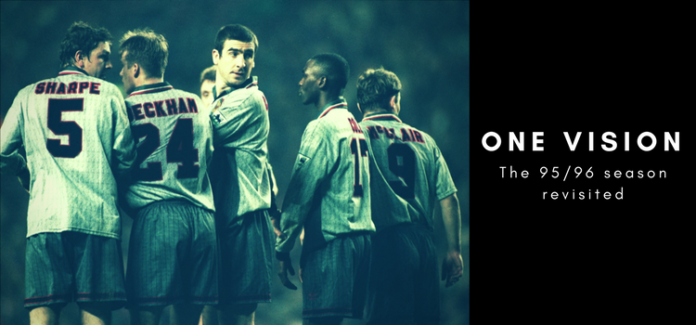 Oasis. Blur. The Spice Girls. Tony Blair. Kevin Keegan. That United side. Euro 96 and the Dentist's Chair. The Brazilian Ronaldo. The Premiership. The 1990s gave us a lot culturally and to many of us FM players, it was where we all started with a version of Championship Manager. Well, thanks to someone far cleverer than me on Slack, we're having a crack at the 1995/96 season on FM18 and you can catch up on the story so far here.
*
Beating the Chels 3-1 at home probably keeps me in a job until Christmas Day, you'd hope? I mean, this is mid-90s West Ham we are talking about. They don't do that too often.
We're in the middle of the first international break of the 95/96 season right now and El Tel is working hard towards preparing England for Euro 96 Russia 2018. He didn't see fit to include TC who is turning into West Ham's very own Paulo Di Canio without actually having to go and get Paulo Di Canio.
Go on Bish!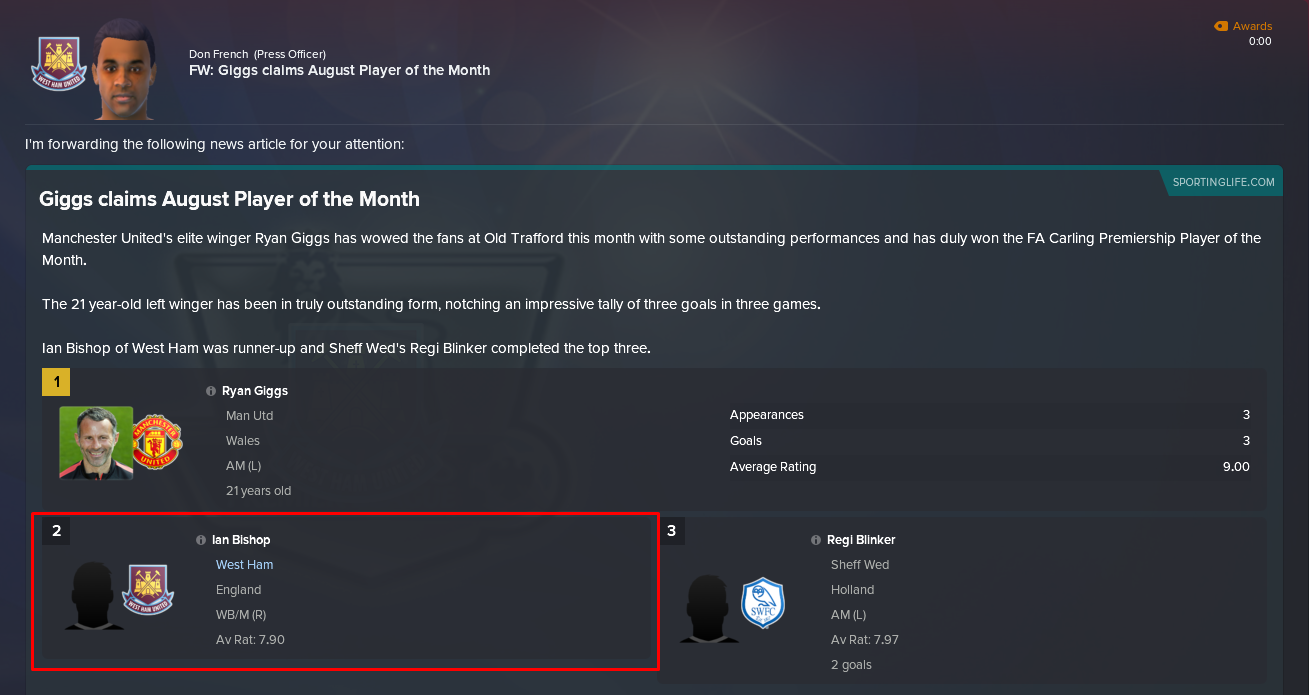 Incredibly, for our trip to Highbury, we are above Arsenal in the table.
Most of the thoughts, however, are around somehow keeping Bergkamp and Wright quiet. Merson, not so bothered about him and then it's a case of getting through that defence.
I've gone with exactly the same squad that beat Chelsea.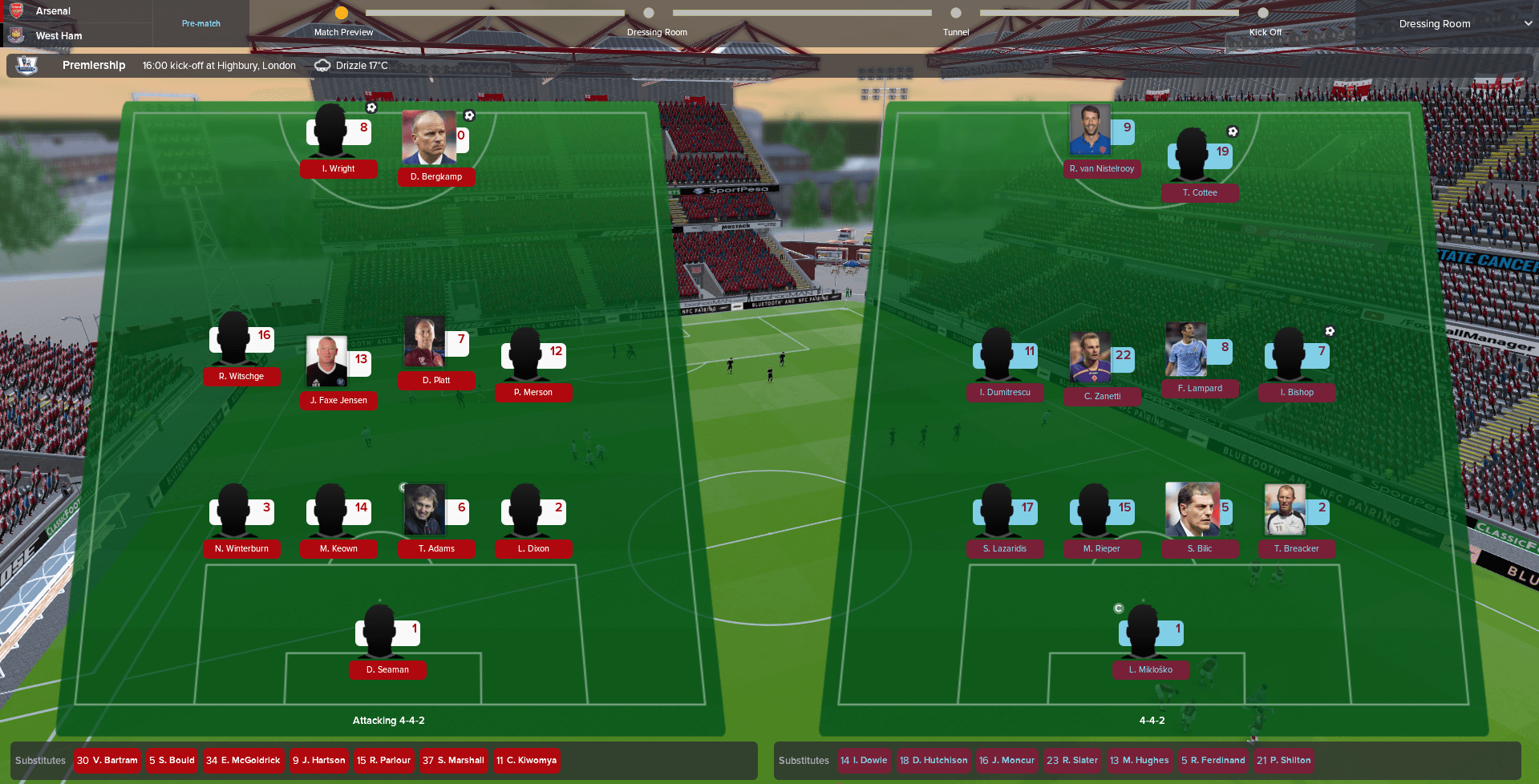 Not worried about Merson? I have a lot to learn.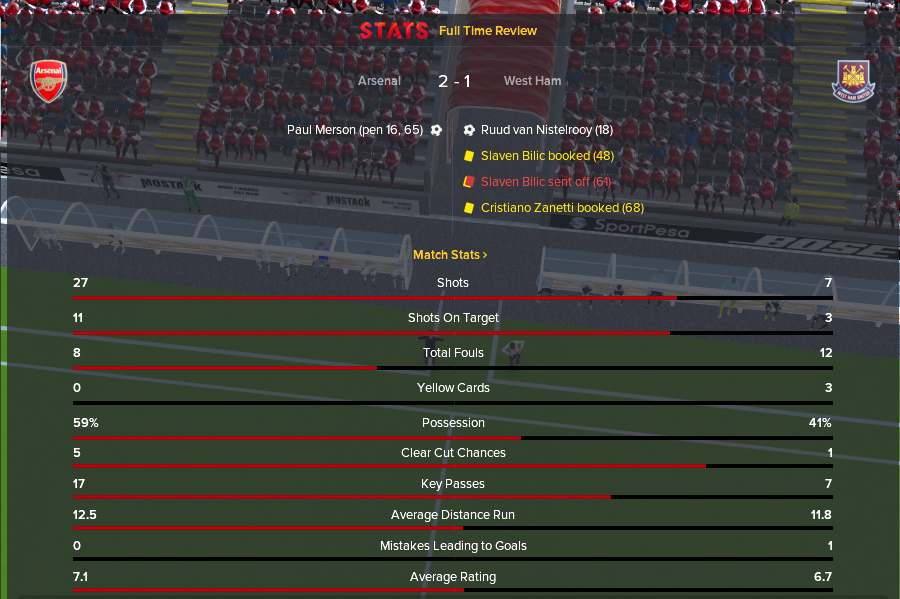 We were right in this until Slav got a second yellow. Football can be cruel.
Still, no time for licking wounds – it's the Crazy Gang next.
I opted not to bring young Rio in for this one, a trip to Plough Lane. Alvin Martin will probably cope better.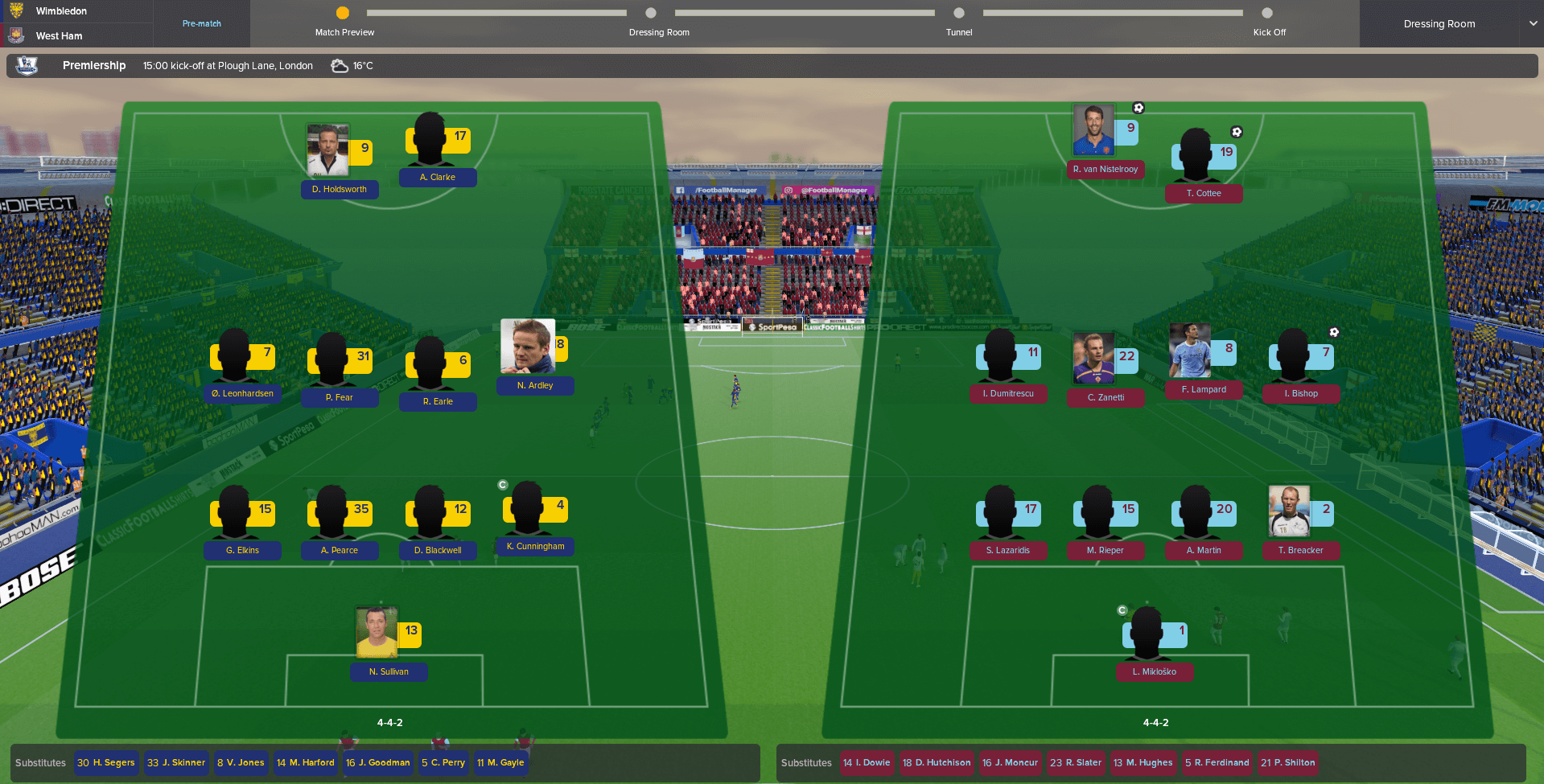 Oh, hello West Ham! This is what I remember you being like.
Bullied off the park in the most stereotypical way imaginable. I went 343 at half time and we created some chances but we were piss-poor all day.
Still, at least we were not QPR. Julian Joachim, what a player.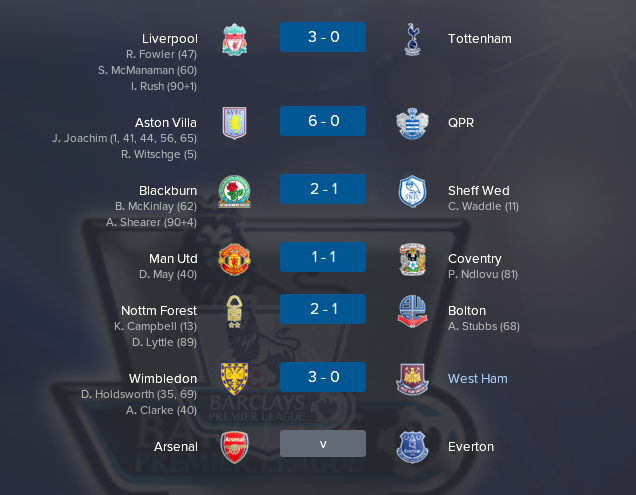 12th after 5 games. I'd take that at the end of the season.
This could get out of hand.

Coca Cola Cup respite next, against high-flying First Division side, Leicester City. I'd imagine they've got big Emile.
Time to bring back Dicks, I feel. Breaker is out too, for Pottsy. Ruudy and Bish are also getting the night off as Salas comes back from injury.
I tell you what, that is a decent side we are playing.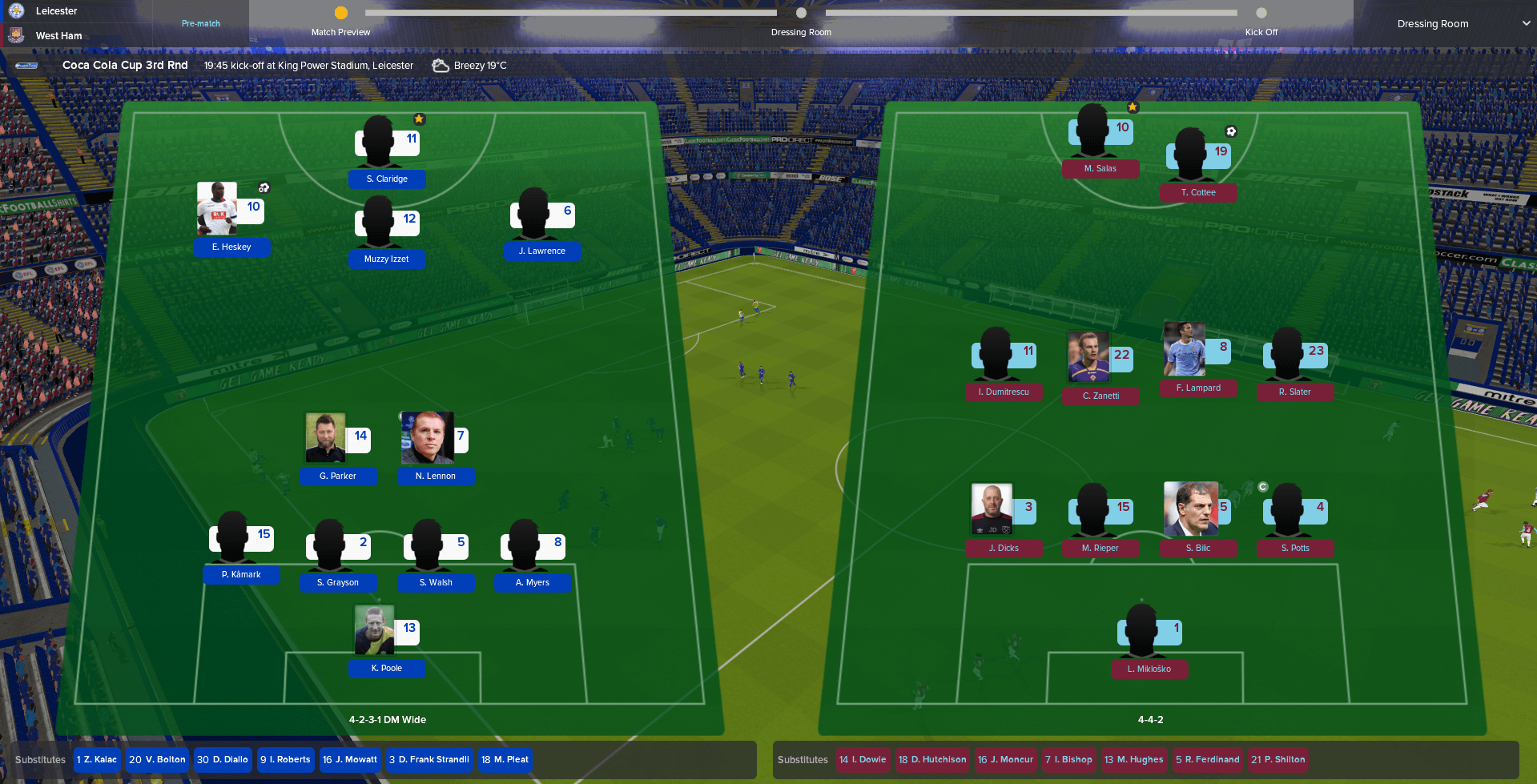 Yikes. I think I might be in trouble.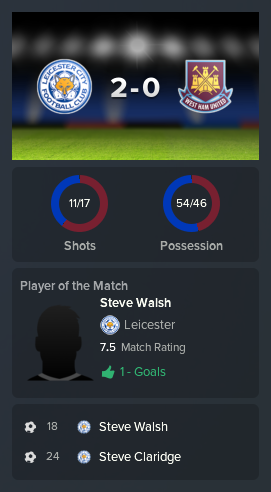 I have a team that dislikes me now and a game against the current champions, Blackburn, next. Already the doubts are in my mind, I am second guessing everything. The win against Chelsea was class, what has changed? We were fine against Arsenal until Bilic got sent off.
Time for a switch-up? Quite possibly.
But to what? That is the million dollar question. I've been here 5 minutes and we have zero identity.
Maybe we should start getting the ball forward a bit quicker – after all, we have TC, Ruudy, Salas and, er, Iain Dowie to get on the end of things and Dumi should be quite a good player if we let him. Yeah, maybe we will be a bit more direct. That will please the West Ham purists.
Blackburn won the title last season with Alan Shearer and Chris Sutton forming the dreaded SAS. Can we contain them and maybe get something from the Boleyn? To be fair, we have won as many as they have – they just have two more draws than us.
Yes, you can see this correctly. Dowie STARTS. Ahem.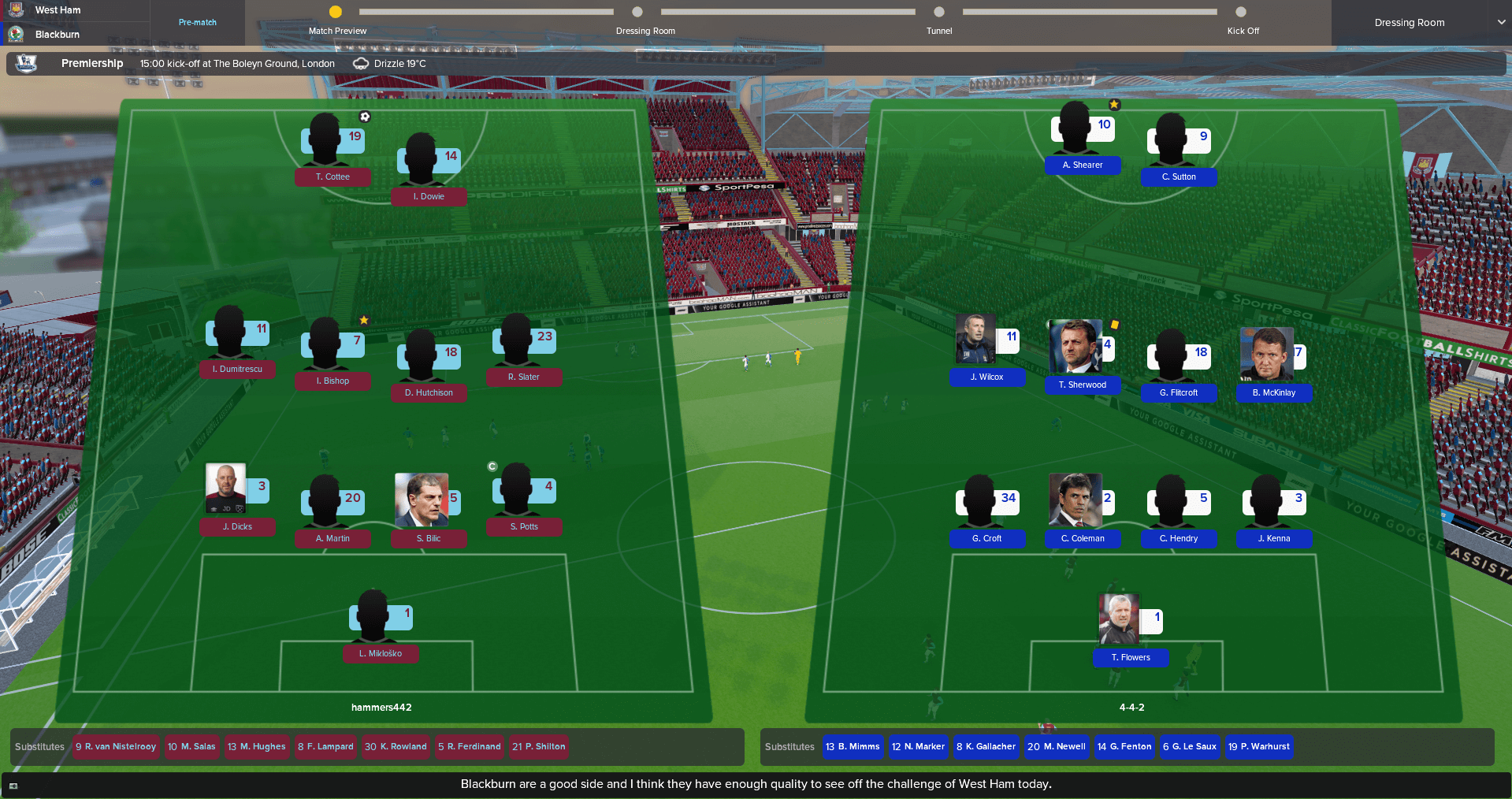 If only we'd concentrated a bit more right after we scored. We were the better side and missed some good chances. That was the SAS's only site of goal. Dammit.
The table is starting to take early shape.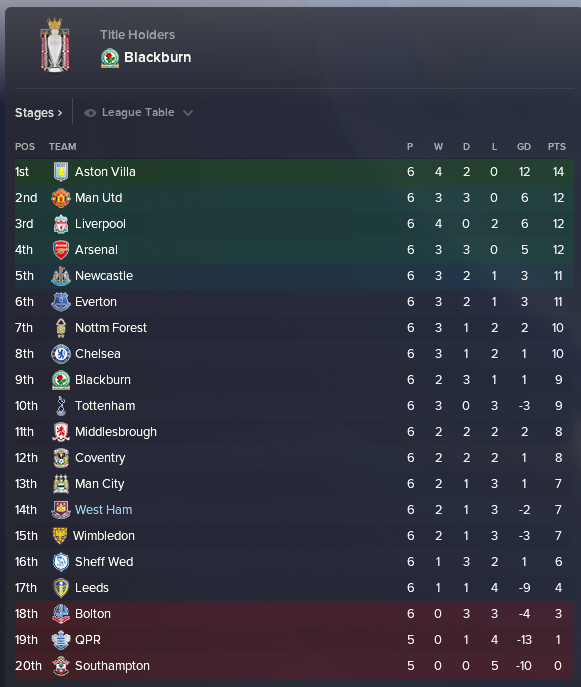 It is worth remembering, we've played United, Arsenal and Chelsea in those six games – though the defeat to Wimbledon really pisses me off.
Morale is pretty low, I have players in the office telling me I should be picking John Moncur and Keith Rowland more often. What, and drop Bish? I've already started giving Hutch a bit more game time because he moaned. And really, I'm going to tell Dicksy he is now third choice am I? I have zero respect in the changing room because I came in with very few coaching badges – you know, like most Englishmen in the 90s.
Forest next. God knows how they are 7th, they have Andrez Silenzi. There is only one thing that is going to change the mood here, and it is wins.
Er, yeah go on then.

Considering he had just told me he will leave on a Bosman at the end of the season, this feels like a win-win for all involved. Except maybe Ajax, but hey. I just hope I around to reinvest some of that money on a bit of talent.
It looks like Forest are sparing me a duel with Silenzi. Jason Lee instead!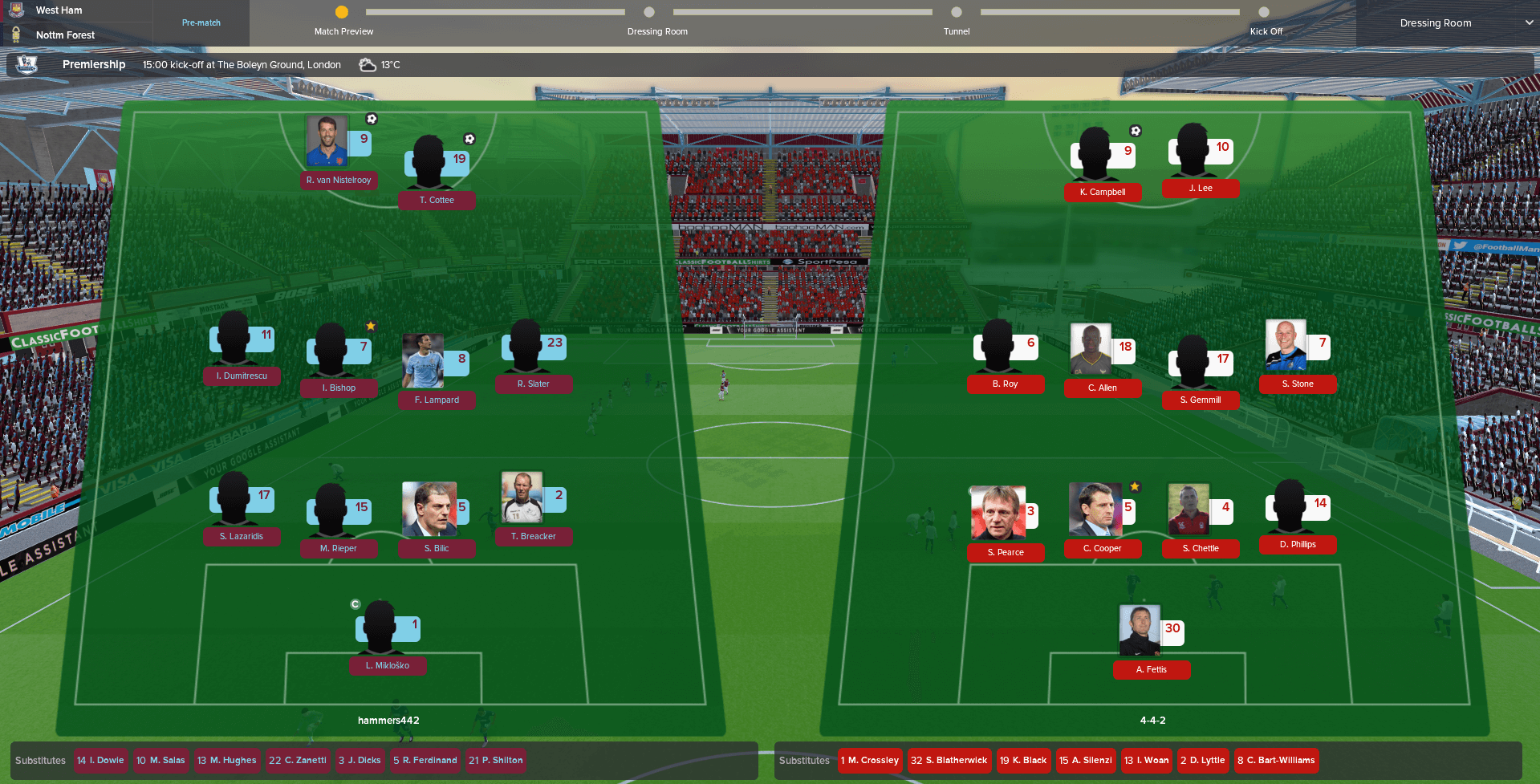 I think if I'd lost to a team with Jason Lee as it's spearhead I would have been chased out of the East End. As it is, we were rather good. More of that, please.
This is an annoying time to have an international break, that's for sure. Talk about a momentum killer. Southampton will be up next.
7 games in, how am I finding the mid-90s?
I'm loving it and I think I can slowly win over the players and the public. And what isn't to love about playing matches against Jason Lee, Bryan Roy, Chris Sutton and Mark Atkins? This is my youth dammit, my youth. I could only be happier if I was playing with a 1988 database…
I leave you today with West Ham in the top half of the table. This pleases me, I am sure 'Arry didn't start like this.
Tarrah!