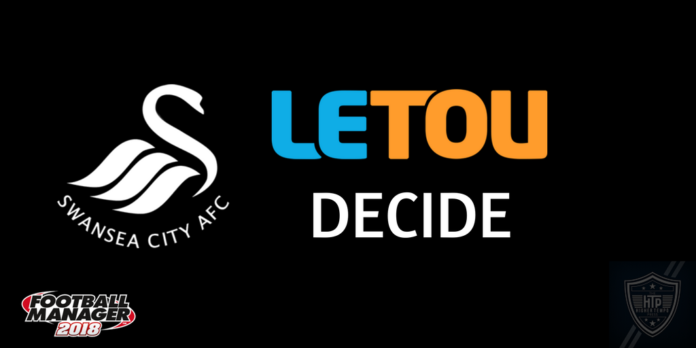 Thank you to all who joined us for live coverage on @TheHigherTempo of our trip to the London Stadium to take on David Moyes' West Ham United.
The result was what I thought at the time was an impressive 2 – 1 triumph and three valuable points but according to BBC London 94.9, I appear to be mistaken.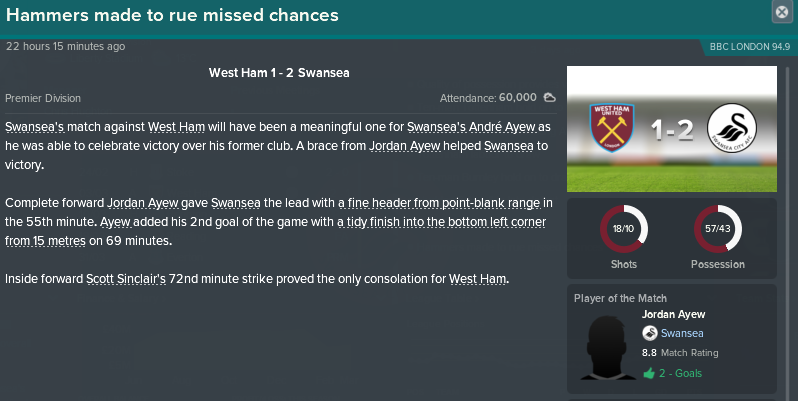 Other than Javier Hernandez's late chance which really did have my heart on life support for a moment when he raced through clear of our defence and gave Lukasz Fabianski the eyes before popping it to his left and the ball kindly rebounded off the foot of the post, I thought we were good value. Scott Sinclair's run wasn't tracked but that's more understandable when you consider he came from West Ham's left wing, where we had brought on Federico Fernández in an unfamiliar right-back role and maybe a lack of communication with the chaps in the centre saw the former Celtic man get free.
Our goals came from the same patterns of play as they have since I arrived and implemented the 4-4-2. The ball gets sent to Tammy Abraham, who's a target man but he's on support and naturally, he drifts. He gets to the edge of the penalty area on the right side and crosses for Jordan Ayew to head home. The second goal saw André Ayew pick up the ball on the left and bounce the ball off Roque Mesa infield for Jordan to run onto for his second.
Some news coming out of the game sees Nathan Dyer celebrate his 250th league appearance for Swansea City. Dyer is a stalwart servant to the club, having amassed a Premier League winners medal with Leicester City under Claudio Ranieri. I know I talk about it a lot but he really was on zero appearances when I arrived, he was bombed out.
The other big thing is that SWANSEA CITY ARE NOW IN TENTH PLACE IN THE PREMIER F'N LEAGUE!
Oh yes, we've done it. With Everton dropping points against Leicester at the King Power Stadium, we have leapfrogged over them. I feel like quitting while I'm ahead…
Statistics have started to fall in our favour. With 30 games now played, we have a ZERO goal difference. 48 goals scored, 48 goals conceded. We've even amassed 48 yellow cards. 48 seems to be our favourite number at the moment.
I have to admit, the result of the weekend went to Newcastle United under caretaker manager Mikel Antía, who put Manchester City to the sword to claim a 4 – 0 win with Dwight Gayle netting a hat-trick and Matt Ritchie on the scoresheet. It's certainly a missed opportunity, had Luis Enrique's side won they would have moved above West Ham into sixth place.
Tonight I have decided to attend the game between Stoke City and Burnley at the Britannia. I know what you're thinking, it's going to be monkey-butt ugly, but it is pertinent to our fight. Stoke are in ninth, four points and tonight's game in hand ahead of us. If they lose, I think we have a shot of overtaking them. We need Burnley to do us a favour and with Sean Dyche's side still in the final relegation spot, they desperately need a win over Mark Hughes's boys.