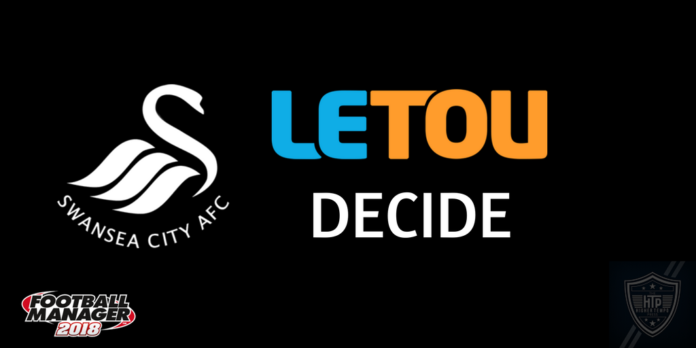 Roll up, roll up, it's press conference time.
I love a press conference really, the opportunity to pit your wits as a Football Manager against the best the press core have to offer.
There's just a very quick diversion to say that all those youth players have signed deals with the club including Tom Wallis' favourite Gareth Haynes and my personal pick Jake Sommers. Having checked the Team of the Week I previously mentioned featuring Jordan Ayew, over half the team (six) are from Newcastle United. That's based on their 4 – 0 victory over Luis Enrique's Manchester City at the weekend. That result probably deserved more credit than I've given it.
Anyway, back to the grind and let's see what the press have got in store for me. There are 11 journalists in the room so this might be interesting.
Reporter: Chris Hughton is winning a lot of plaudits for what many perceive to be his overachievement with Brighton and Hove Albion this season, would you agree that he is performing at an unexpectedly high level at the moment?
Me: I think it's fair to say that they're performing better than many expected to, ultimately the results don't lie though and they have to be treated as a very good side on this point. They're safe, first and foremost. All credit to Chris and his team.
Reporter: You're obviously very surprised by their current performance levels, is there a danger of Chris Hughton and his side finding your praise a little patronising though?
Me: I don't think so no, Chris' side are where they are on merit, we have to take them seriously and I won't be allowing any complacency at all from our lads. Praise or not, they're 12th in the Premier League. That means something.
Reporter: Fellow relegation candidates Leicester are playing Chelsea and they will be looking to continue their fight to stay in the Premier Division. What do you think of their chances in this match?
Me: I can't see them winning that game. In fact, I'd give them a snowballs' chance in hell.
Reporter: There has been a lot of speculation this week surrounding the future of Sean Dyche, with pundits critical and some fans apparently losing patience with the Burnley manager. What are your thoughts on the matter?
Me: Sean Dyche is a superb manager. Some of the criticism has been unwarranted. You people are leeches, parasites.
Perhaps fittingly the press conference ends there. They probably will be kind when they write that up.
A couple of news items have caught my keen eye, Paulo Dybala has emerged as a target for Manchester United and the Red Devils are believed to be ready to discuss terms on a deal which could be worth £90 million. Over at the Bridge, Mauro Icardi looks a bargain as the Blues are interested in the Inter Milan forward with a fee of £70 million mentioned.
Just before we move on, I want to namedrop Guardian journalist Chris Robinson, who has been attempting to stir things up but Chris Hughton is a nice bloke. He asked; "Have you found any of Charlie Tango's recent comments about what he perceives to be your current overachievement patronising at all? His praise has been interpreted by some as being a bit demeaning for your side." Chris' response put the blighter firmly in his place; "I don't think so, I'd like to think he was being genuine, we've been doing incredibly well lately and the lads deserve all the plaudits they're getting as far as I'm concerned because it might not last too much longer."
Join us tomorrow as we preview the Brighton game, which looks to be a tasty one at the Liberty.