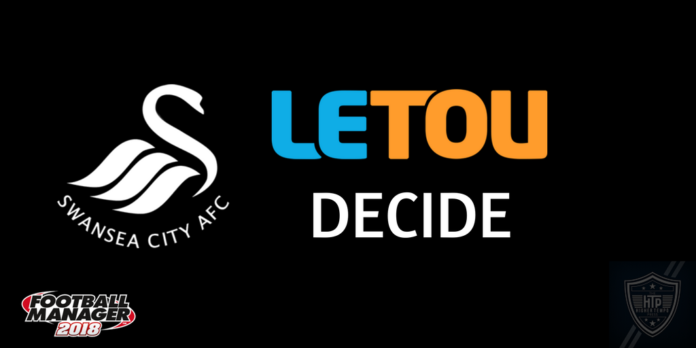 Some interesting games and even more interesting results this weekend already, I'll go into detail about them tomorrow as we build up to Easter Monday at Goodison Park, for now we welcome 10 journalists to the Swansea training ground for the traditional pre-match press conference.
Reporter: With not long to go until the end of the season, Everton are currently lying in 12th place in the English Premier Division. Could Everton leave Goodison Park will all the points on Monday?
Me: They're very capable. We'll have to be at our best if we're going to get something out of this one. Tough place to go, team looks settled, good manager.
Reporter: Jordan Ayew is a real crowd favourite and has delighted fans with his recent performances. Do you think the supporters' backing will help him maintain this form?
Me: The fans have been brilliant and I know Jordan wants to thank them for all their support. Jordan has set the standard now, he needs to maintain his levels of consistency.
Reporter: Who do you think is going down as we reach the business end of the season?
Me: Burnley.
Reporter: Why have you picked them as your tip for relegation?
Me: They've got a tough run-in and if their recent form is anything to go by then they're doomed. They still need to play Chelsea, Liverpool and Tottenham.
That ends the press conference, admittedly Watford are most doomed with a six-point deficit to Leicester City just outside the relegation zone but I thought my answer was appropriate and measured, I gave a reason. Sadly a certain Sean Dyche is not impressed. For a man whose vote is akin to shovelling gravel and possessing a handshake with has the same effect of a minor traffic accident, I'm wary of getting on his brutal side.
His response was peak Dyche; "I'm intrigued that Tango appears to have such a strong grip on the mental strength of my players, I'm far less concerned than he is, put it that way."
It didn't help that the question, by ESPNFC.com journalist Victor Kashuba suggested that I'd said that Sean's side 'doesn't have the bottle' to stay up, which is ludicrous and not what I said at all. I use a question from Eurosport's Richard Martin to set the record straight; "I didn't make any of the comments attributed to me by Victor Kashuba, he invented them."
Not impressed at the integrity of some journalists.
Sunday is our day of rest, then we return on Monday for a match preview and we'll look at the Premier League results from this weekend. I can tell you that when it begun, Everton vs. Swansea was 11th vs. 10th and it is no longer.