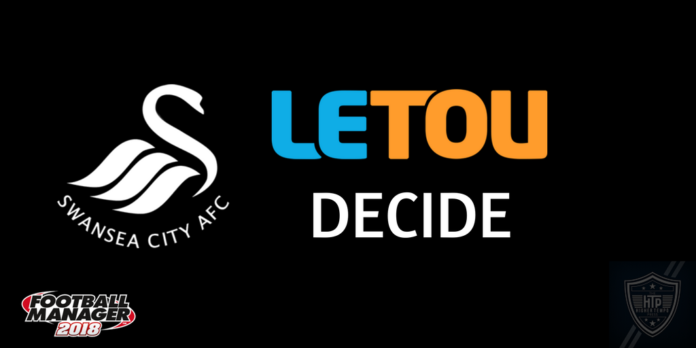 Check your passport and pack your bags, no, I've not been sacked before you asked. That's about as ridiculous as Mourinho being dismissed. We're in 10th in the Premier League and I've just led the Swans to the FA Cup Semi-Final!
No, it's not that. Although I won't lie, if I get offered a better job in a better league you'll never see me again. There are a couple of interesting vacancies, Hertha in the Bundesliga and then into the Championship for Fulham or Bolton Wanderers. I quite like the idea of the Bolton job but a certain Alan Pardew is favourite for Fulham. I'm sure he'll do an excellent job at keeping them in the league.
As it's the international break, I've chosen to take my team abroad to sunnier climes. Our destination? That would be Cyprus.
I've arranged for a late season break to the beautiful coastal location of Limassol, where we'll play a series of games against Cypriot sides to keep us fresh for the final push towards maintaining our position in the top half of the Premier League.
Admittedly, we won't be with several internationals such as the Ayew brothers, Wilfried Bony, Tammy Abraham and I was planning to take U23 stars Cian Harries and Botti Bia Bi but we're without those young lads due to Wales and Scotland respectively. Botti Bia Bi is one to watch, his contract ends in the summer so Championship clubs have been sniffing around but so far he's yet to agree anything. He was born in London but has Ivorian and Scottish ancestry, he's declared for the Scots and is part of their Under-21 set-up.
It's also an opportunity to try some new formations, since I arrived we've been rigidly stuck to the 4-4-2 but even I admit that we might need to freshen things up because we have games coming against big sides. If nothing else it will put their scouts in several minds as to what formation we'll play.
We've got four games lined up; Apol. Limassol, AEK Larnakas, Anorthosis and AEL. I'll be reporting back on the games myself and I've chartered a private plane to be in attendance for the two England friendlies against Colombia and Spain.
A quiet couple of weeks during the international break?
I doubt it.