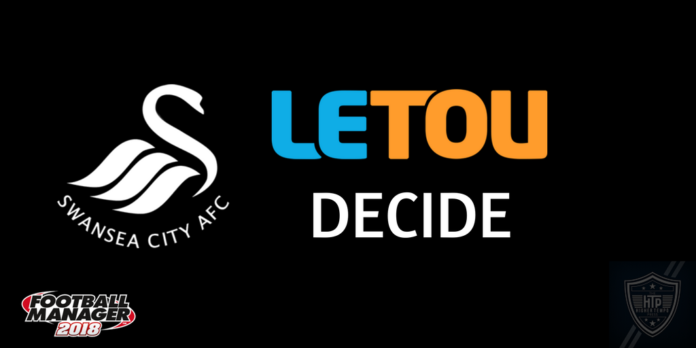 Yesterday I said I was looking to Germany for inspiration and I've been looking into Thomas Tuchel's formations at Mainz and Borussia Dortmund, which is especially apt considering he is being considered for the Arsenal job in the summer.
A bit of background, Tuchel is something of an innovator with his systems flexible enough to mould to the opposition's weaknesses. Wenger is the complete opposite, trusting his preferred setup and creative players regardless of the opponent. Tuchel even adapted his style to the players at his disposal at both clubs, pressing high at Mainz but then trusting the ability of the better footballers at his disposal at Dortmund to retain possession until a free space organically emerges.
The deep-lying central playmaker in front of the defence allows the midfielders ahead of him to support attacks, with full-backs forming triangles, as do Arsenal. In terms of team instructions, the passing is short to retain the ball, exploiting in the middle and lots of pressing. Here's my interpretation of Tuchel's combined system…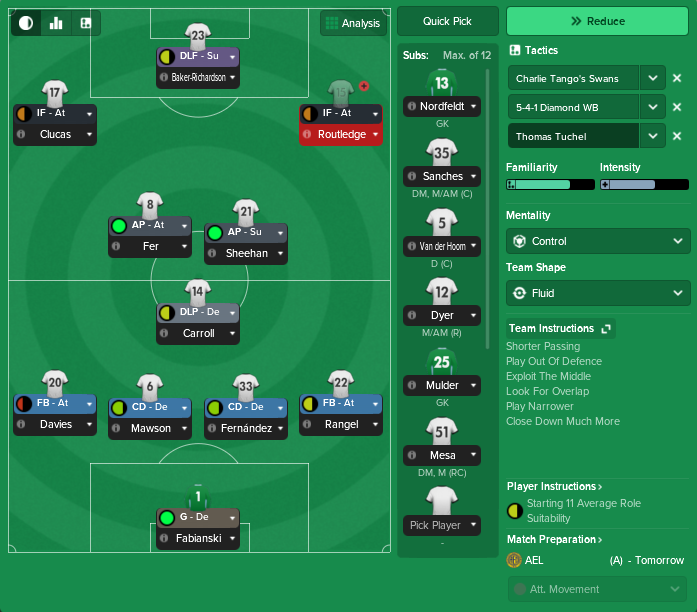 Our personnel has changed slightly with Tom Carroll coming in for Roque Mesa and Sam Clucas starts in place of Narsingh. The goalkeepers have rotated again, Fabianski gets the opportunity to keep his fitness levels up and Mawson is in for van der Hoorn.

Even here we concede first, which is becoming far too much of a habit. We came back with three unanswered goals, Fer with a couple of dead balls (a free-kick and a penalty) before Sam Clucas got another with a header from a Nathan Dyer cross to the back stick.
Again, we suffer with injuries as Wayne Routledge suffers concussion after jumping with Anorthosi's Danijel Pranjic.
Perhaps this wasn't such a good idea after all?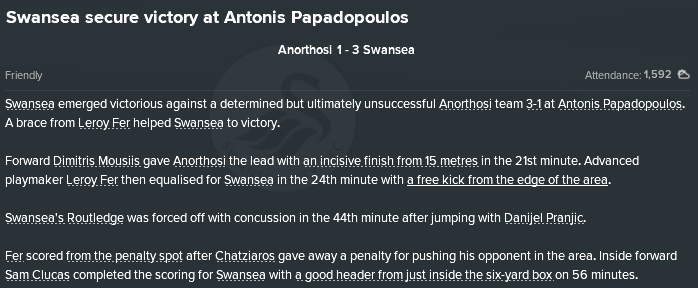 As we count the players back onto the coach to our base in Limassol, I stay back. I'm catching another private plane (FMG perks!!) back to England to see England play Spain tomorrow. I'll let you know how it goes.