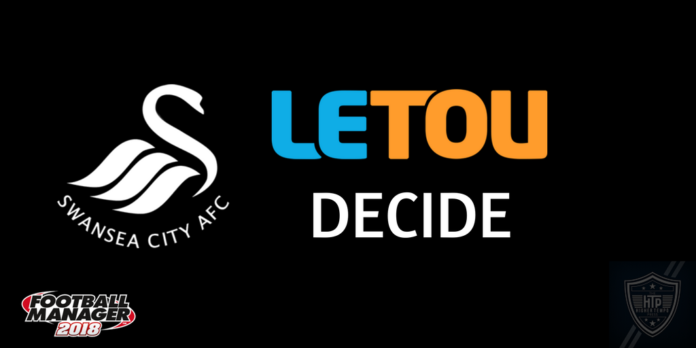 I've stolen a moment this morning to write this up because it's been a very relaxed weekend. The players have earned a break after their performance since I took over and I'm particularly enjoying Jose Mourinho taking shots at both Roberto Martinez and Julen Lopetegui for the use of his players during the internationals.
We've been out on the town, had a few drinks, some team meals, we've been working hard on the training pitch.
We tried a new formation for Saturday's friendly (it feels longer), a little 4-3-3 variation with Courtney Baker-Richardson acting as a deep-lying forward dropping back to bring the two attacking wingers into play.
This is also one of the few attacking forays I've made, I hardly ever go attacking, much better to win the ball back and counter. Ángel Rangel continued his bid for full fitness, he's at right-back with young Mael Davies over on the left but I considered switching them at half-time. Josh Sheehan has been whining about not being in the Premier League squad so was his chance to show us what we've been missing.
As always just click the image to expand to full size.

Hmm. For a friendly, this was a little frustrating in the first half. AEK kept getting in behind, leading to the opening goal. Baker-Richardson scored the classic Swansea goal, Wayne Routledge getting to the byline and cutting back for the young striker.
Half-time changes saw the defensive line cut back to slightly deeper and van der Hoorn on cover to stop those long balls. We're also pressing more. Even a Cypriot side are passing the ball around us.
Routledge got our second from a Sam Clucas cross but again we're unlucky with injuries. This time it's Luciano Narsingh who comes off with a twisted ankle, I'm so annoyed that I missed Clucas getting a late third.
In terms of the formation, it wasn't really what I'm looking for to use as an option for the rest of the season. Even against limited opposition, it was obvious that the players were too far apart, there was far too much space for AEK to play the ball.
We have another friendly lined up tonight against Anorthosi and I'm thinking of looking to Germany for inspiration.