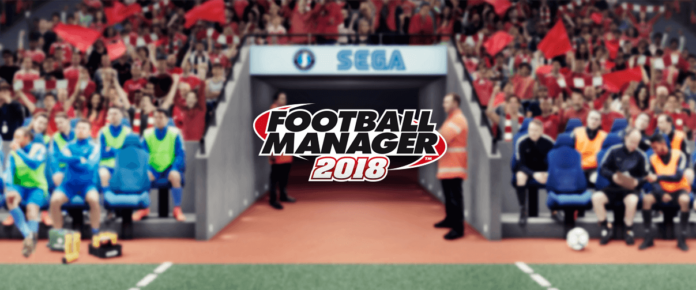 I know what you're thinking, is it really that time of the week again? Time for us to check back in with the most hapless international manager in world football.
When we last left Louis Henrik, his celebrations for qualifying for the World Cup in Russia had turned out to be premature and cut short when it was realised that Australia would need to compete in a second two-legged qualifier, this time against Jamaica.
Things are a little more serious for Louis now, Uzbekistan were 66th in the world, Jamaica are 40th. Let's do this.
There's the small matter of the sight of Darren Pratley on the Jamaica bench scaring Louis, who knows him well from seeing him at Bolton Wanderers, and a tunnel interview with ESPNFC.com's Matej Peric.
Peric: You've sprung a few srprises with your team selecton today, what's the thinking behind that?
Henrik: I've picked the team I feel gives us the best chance of winning…
Peric: How much of a boost is Michael Hector's absence to your chances of winning?
Henrik: I think it's unfair to single out individuals in such a manner and shows a lack of class.
Peric: Robbie Kruse is set to make his 60th appearance for Australia today. Just how much does he mean to this team and to the supporters?
Henrik: I'm delighted for him, he's a wonderful player and a fine example of the sort of person we want in this team.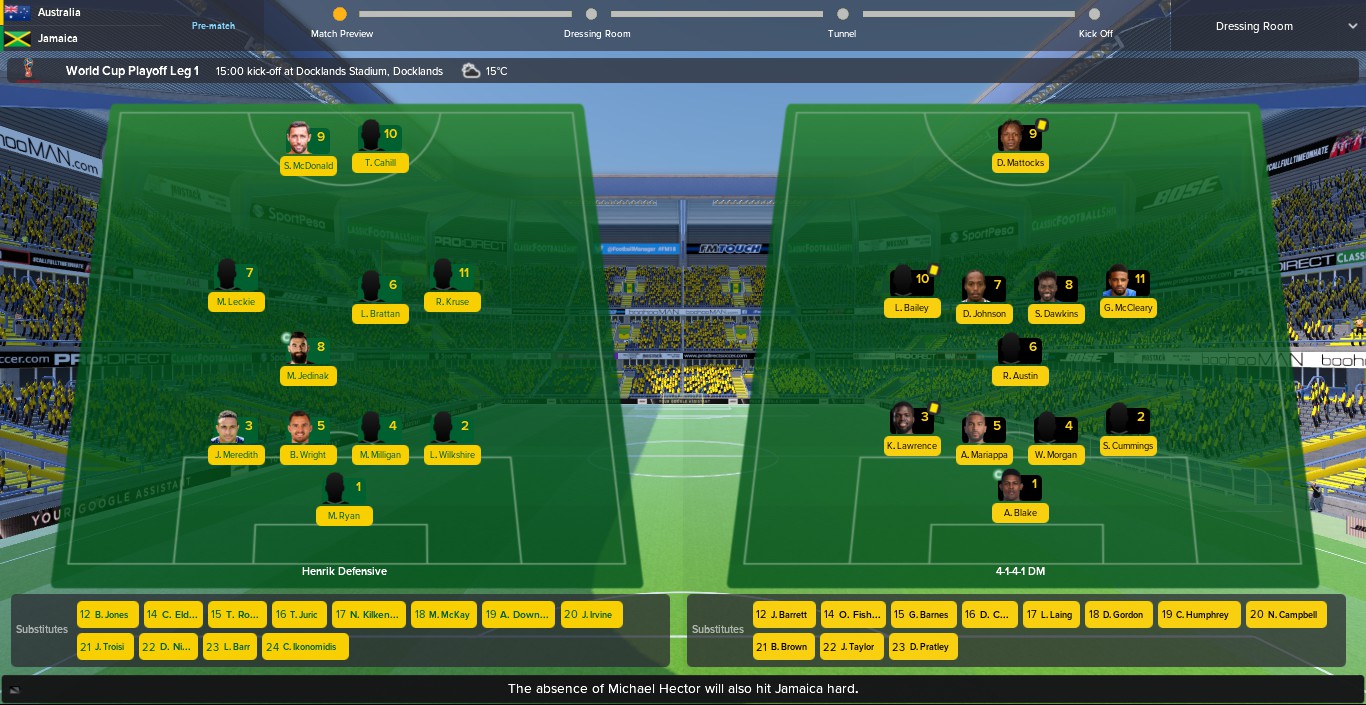 Louis Henrik has barely taken his seat when Jedinak's pass is swept forward by Luke Brattan to Kruse scampering down the right. His deep first-time cross finds Scott McDonald waiting at the back post to head in from the tightest of angles.
On the bench, Henrik is still asking questions of his staff how the goal was scored when Kruse's pass inside is picked up by Tim Cahill. The experienced international plays a through ball for Brattan to hit first time and suddenly Australia are two goals to the good.
It can't last, of course, it can't, Lawrence's cross for Jamaica is headed in by Mattocks in all the space in the world between Milligan and Bailey Wright.
Jamaica donate their own hapless effort, Kemar Lawrence diverting the ball into his own net. It's 3 – 1 at half-time but it doesn't stay like that in the second period. Still having done nothing to actually contribute to this performance, Juric ball sparks a race between Leckie and the Jamaica goalkeeper. Leckie gets there first to chip the ball home in a finish remarkably like Jack Muldoon's this weekend for AFC Fylde (Cheap plug, did you know the Coasters won 7 – 1?!).
Mark Milligan's poor clearance from Jermaine Taylor's strike sees Daniel Johnson score a scorcher from outside the penalty area. With seconds to go, Tim Cahill uses his nous to find Kruse on the right and Juric is all alone in the Jamaica box. His header lands in the back of the net and Australia, somehow, have won this match 5 – 2.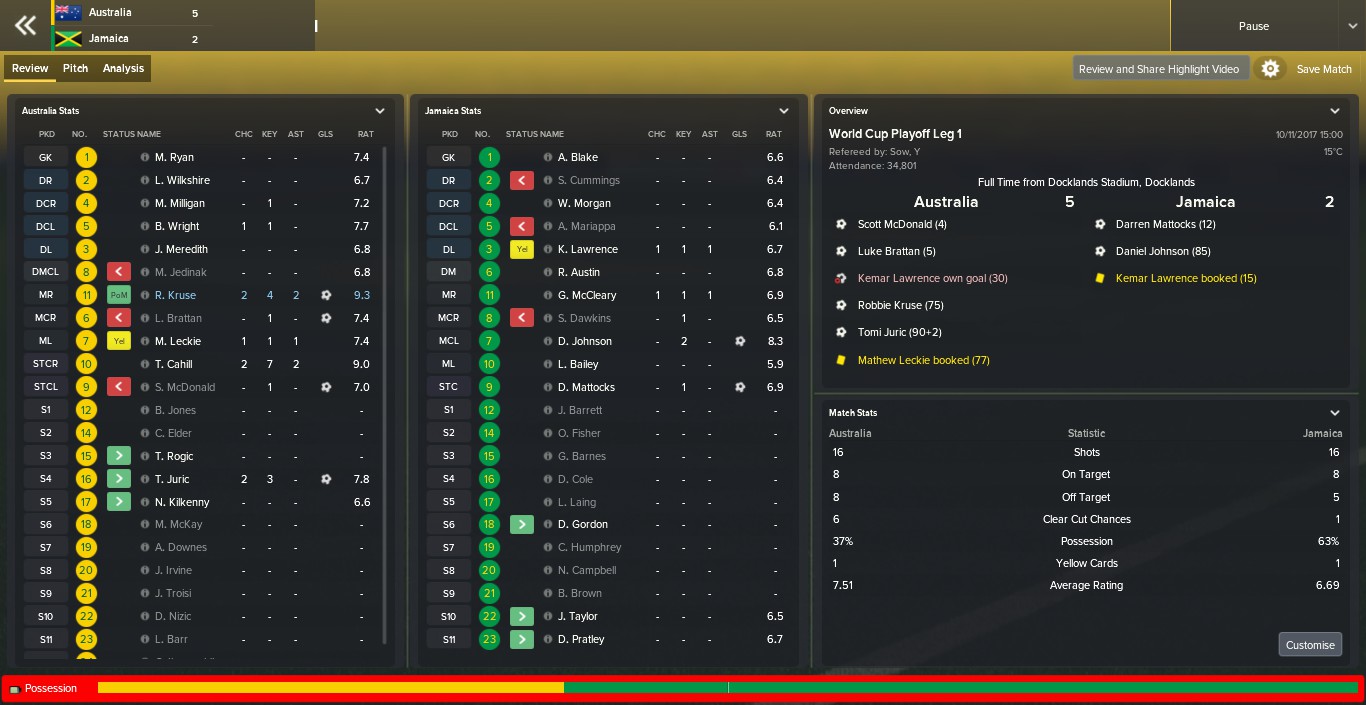 Between the two games, the Australia FFA put Henrik up in the swanky Olsen in Melbourne as congratulations for the victory.
It goes without saying but he has done nothing but eat room service meals and watch films from the 80's, leaving training between games to his assistant Ante Milicic.
Woefully underprepared for the second leg and just needing not to lose by more than two, how hard can it be?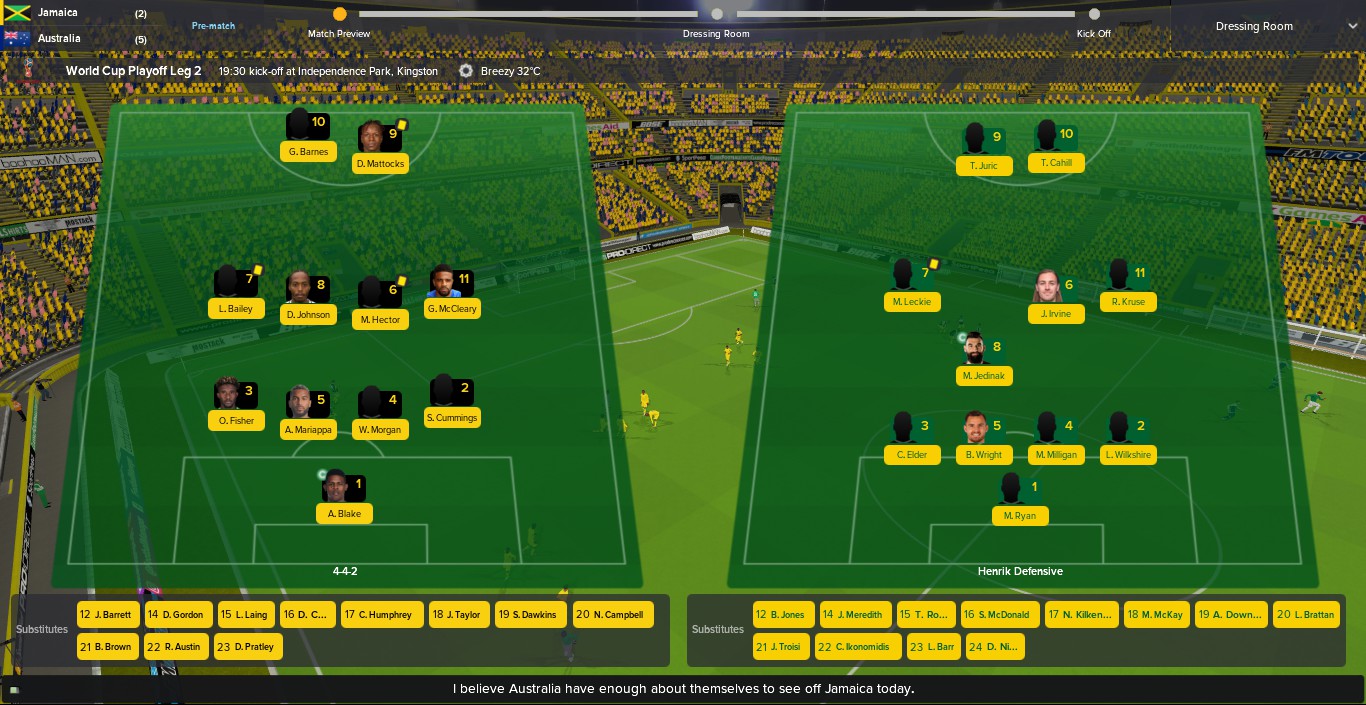 Optimism lasts just seven minutes before Darren Mattocks springs the offside trap thanks to Giles Barnes ball and he just casually slots home to bring Jamaica to a position where they just need two more and some 83 minutes to get them.
Jamaica get a second near the end of the first half, a corner floated in is met by Mariappa and suddenly Louis Henrik is left in a cold sweat.
The half-time team talk goes badly, none of the players respond well to his accusation that they have performed poorly. The second half is a stomach-churning tense affair with Australia unable to get a foothold in the game and Ryan in the Aussie goal makes save after save.
The only time it's clear that Australia will triumph is when Tim Cahill wins a header in midfield, he lays off to Kruse for a long ball over the top that substitute Scott McDonald runs onto and finishes just as the clock ticks over to 90 minutes.
Despite Louis Henrik's first loss, deservedly so, Australia have now officially qualified for the 2018 World Cup and will be led by somebody who couldn't manage a branch of McDonald's.
That is a scary thought.