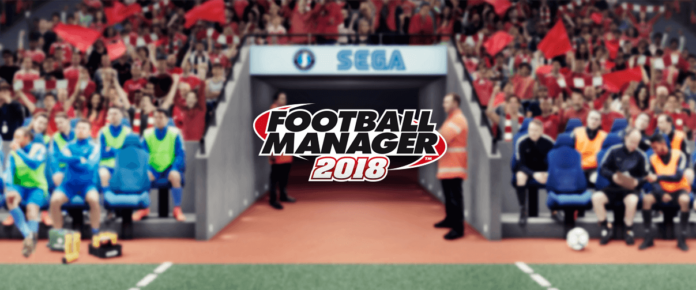 Bronze-Wig
Making a Mountain out of a Mole Hill: Part 9
'Local craft beer,' beep, 'toilet rolls,' beep, 'dishwasher tablets,' beep, 'and finally some extra-large condoms,' the shop assistant gave me a speculative look.
'They make good balloons,' I shrugged.
He tallied up the total. 'That is €15's please.'
'Oh, I'm not paying.'
'Excuse me?'
'Yeah, this is all free. I'm the Braunschweig manager.'
'What's that?'
'Football, we won the First Division back in May? Hello? Do you live under a rock?'
'Football is for pansies. I like basketball.'
I screwed up my face in disgust and scooped up my free items, including my condoms, before storming out.
So, we did it. Last season we won the league. I still can't quite believe it. This rag-tag, gang of misfits went above and beyond the call of duty and did something historic. I really can't emphasis what an achievement this is. In the infamous words of Rafa Benitez, "I want to talk about facts".
The average wage across my squad was £18k. Our highest earner was Nyman on £32k (this was after signing a new contract midway through the season). The highest transfer fee we paid for a player was Sergi Palencia and that was £5.5m, compared to Bayerns Andrea Belotti at £52m. In fact, Bayern spent £173m on transfers last year and recouped only £5.5m in sales. That's a net spend of £167.5m. We spent £10.25m all year and recouped £9.5m in sales with a net spend of £750k. Insane.
The majority of my squad was inherited and much of them are the same squad which battled in the Second Division before I joined. To say I was proud is an overstatement yet I know we still had more in us. The lads had dipped into their reserves but now I wanted them to do more than tea-bag their talent, I wanted full penetration. As well as we played last year I know we could do better.
With those words in my mind I proceeded into this season. As newly crowned champions it means we'll have Champions League football to contend with and I needed to sit down and review the squad. What areas could we improve? What position needed an upgrade?
Transfers:
In:
Rodri Tarin, CB – Free – He played for me during my time at Barca. He's a talented individual and I expect him to slot straight into the starting 11.
Borja San Emerterio, RB – £575k – Backup option, with bags of potential. I've been keen to sign him for two seasons now and finally managed to convince him to join.
Aaron, LB – £1.8m – Couldn't get game time at Bayern and so left for peanuts. This kid is potentially our best defender and may be the real deal.
Marko Grujic, CM – £5m – I snagged Marko on loan when I first arrived here. I tried to sign him last season but as mentioned previously he opted for Porto, despite them offering less wages as he wanted to play Champions League football. With that sort of attitude I couldn't not go back for him after he failed to settle there.
TOTAL: £7,375,000
All players improve the team/squad massively.
Out:
Mike-Steven Dismer, CB – £4m
Almsick, RW – £300k
TOTAL: £4.3m
I was sad to wave Dismer off but I couldn't convince him to stay as a squad player so fuck him.
Season
Pre-season:
FC Dordrecht, 2-0
VVV, 4-1
FC Oss, 12-0
Olympiakos, 4-0
Antalyaspor, 2-1
Five games, 22 goals scored and only 2 conceded. To say I felt confident for the upcoming season is an understatement. The lads look fit, the squad looks strong and I couldn't wait to get started.
The club set me the target of finishing in the top 7 and playing in the Champions League Group stages. As we have already qualified for the Group Stages by finishing as champions it was pretty easy to please them in that department. The weird bastards. Realistically though I'd be happy with a top 3 finish and to reach the knockout stages of the Champions League. That for me would be progress, as last year we pretty much only had the league to contend in and this season we'll be playing double the games.

August:
Sat in front of my TV at home, I watched as some old bastard fondled a load of balls and started picking them out of a glass bowl with the hunger of a fat kid lining up a chocolate cake. 'Braunschweig' he announced. My arse clenched. Here it is, Group D. Who would we get? Hopefully a piss easy group. Please be easy. Please be easy. 'Atletico Madrid', 'Roma', 'Galatasaray'. Jesus Christ. We'd only gotten drawn into the group of death. Welcome to 'European Football Braunschweig,' the old twat grinned. If I was there I'd have attacked the prick.
So the clubs continual overhaul is still progressing alongside of the squad. The new stadiums construction is now underway and has a timescale of 2 years before completion; we have a new affiliate club in Munchen Lions who ply their trade in the German Second Division, and our own youth recruitment has been improved, the future of the club is looking bright. Along with all the boardroom level stuff we've also seen a small amount of internal staff changes too, with further improvements in coaching standards being made all the while. My former assistant's contract ran out in the summer and instead of renewing I've decided to move in a different direction. By different I mean better. I was over the moon to welcome Javi Calleja in as my assistant. He'd only recently left his managerial role at Villarreal after two seasons a few months prior so I was somewhat surprised he wanted to be my second in command. But I guess he wants to learn from the best… er hem. Anyway… It must also be noted that Javi is 5'5. He's fucking tiny.
CUPS:
Super Cup – RBL, 0-2 – Disappointing this. Our first competitive game, a good shot at silverware and we lost. The lads received a right arse lashing after the game.
German Cup 1st Round – Bischofswerda, 7-0 – That's more like it. Nyman bagged a hat trick, Wilson grabbed a goal, as did fellow striker Daka and Rabello, our CB decided to go mad and score twice from two separate corner set-pieces.

First Division:
Hertha, 4-0 – Opening game of the season with a comprehensive victory
A good way to start the league. A strong home performance to set the tone.

September:
'Right lads, as you may well know, we are the champions now, people are gunna want to get up in our faces, take pictures, instagram you, ask you for a threesome with their wives, but I want you to put that all aside and try and remember the fundamentals. Which are…' I put my bottle of dandruff free shampoo down and squinted into the mirror trying to think. 'Which are…'
Mainz, 3-5 – Five twats that'll probably never score again this season beat our keeper.
Champs League – Galatasaray, 3-0 – A comprehensive victory in our first European game in living memory.
Stuttgart, 3-3 – A point away to potentially a tough team.
Hoffenheim, 3-1 – Back to winning ways in the league.
Wolfsburg, 1-2 – Or not. Another loss, we're hit and miss on the road again this season so far.
Champs League – Atletico Madrid, 2-6 – Griezmann proving why he's one of the best with four goals. The worst thing about this result was a former loanee Bentancur scoring against us. He celebrated as if he'd just lost his virginity too the smelly twat.
A bit of a hit and miss month, with too many losses and dropped points for my liking. I'm putting it down to the extra games and learning to rotate the team better. I must improve and so must the players.

October:
'How are you settling in Javi?' Javi shrugged. 'Fine,' he replied in Spanish. My face tweaked and I couldn't fight back my smirk any longer. 'Argh, come here, mate,' I grabbed hold of him and gave the little bastard a cuddle, his face squeezed precariously against my rib cage. 'I can't look at you without thinking of Frodo Baggins.'
Dortmund, 3-0 – Very pleased with this. We have a very good record against Dortmund. We've beat them 3 times, drew once and lost only once.
Schalke, 2-1
Champs League – Roma, 4-1 – Another massive victory in Europe against a big name.
Bremen, 2-0
German Cup 2nd Round – Freiburg, 5-3
Freiburg, 3-0
That's better, much better. A massive win against Roma in the Champions League which puts us in a much better position in the group. Also a massive win against Dortmund, who also seem to have started slow. We've also progressed in the German Cup.

November:
'How would you rate the season so far?' The journalist was a little piggy-faced man with a hairline running away quicker than a Russian Athlete from a dope-testing examiner.
'We could do better. We know this, if we have to compete we have to win matches, or if not win, don't lose.'
'Would you say you may be a one-season wonder?'
'Would you say you are a one-thrust wonder?' I said, my temper boiling over far too quickly. 'Listen, it's far too early in the season to project anything, Bayern are currently 8 points behind us, but do you think they'll be finishing outside the top 3 places? No. So do us all a favour and accept you're going bald. For fuck sake.'
Champs League – Roma, 3-3
RBL, 2-0 – massive this, RBL look a real threat this season.
Bielefeld, 1-1
Champs League – Galatasaray, 5-4 – Galatasaray have been the drubbing team in the group.
Hannover, 2-0
See, we're slowly turning them losses into draws and the difference it makes is palpable. We've slowly risen up the table and are sitting on top of the pile after the last two months good form. We need to try and cement ourselves here now.


December:
'So what are your plans for Christmas Javi?'
'I guess I'll go home to Spain and–'
'Are you getting a Christmas tree this year?'
'Well yes of course,' he said, bemused. 'Why?'
'Because you're so small you could be the angel on top of your own tree,' I sniggered. Javi stared at me like I was a badly behaved ten-year old. 'You're practically a dwarf.'
Hamburg, 2-1
Koln, 4-0
Champs League – Athletico Madrid, 1-2 – They've beat us 8-3 on aggregate, a different class these.
Leverkusen, 2-2
Bayern, 1-1
Augsburg, 1-1
German Cup 3rd Round – Leverkusen, 4-1
A bit of a slow month in terms of results, but you can never scoff at a draw with Bayern, Augsburg are flying this season and are currently 4th in the league and Leverkusen is Leverkusen and they are always a challenge. It does mean the trailing pack have made ground though, but its peaks and troughs at this stage.

So, we head into the winter break now. The good news is we're still top of the table, albeit by a single point, as Dortmund and RBL are trailing us in smoking hot pursuit. We have also progressed into the knockout stages of the Champions League in second spot on 10 points. I'm really happy with that, a massive moment for the club in what was a horrific group to fight our way out of. We have also progressed to the Quarter-finals of the German Cup having beaten Leverkusen to get there. All in all we look in pretty good shape at the moment. Most of the team have managed to keep fit and that has been key to us fighting on all fronts.
This season was always about the cups for me, I'd love to win the league again but our mixed December might mean we've opened the door for one of the others. I would love to win a cup though, I'd like to have a real go in the Champions League but if Atletico Madrid have taught us anything it's that the elite teams still may be another level to us.
Player of the Episode:
Christoffer Nyman. He's been in unreal form. I can't quite believe no one has lodged a bid for him in all my time at the club. The man is prolific for me. In this campaign so far he has scored 25 goals in all competitions and it's only midway through the season.
So, can we make it two years on the bounce? Will be crowned champions of Europe? There's only one way to find out. Waiting extremely patiently until this time next week.
That's all for now folks.
Auf Wiedersehen.