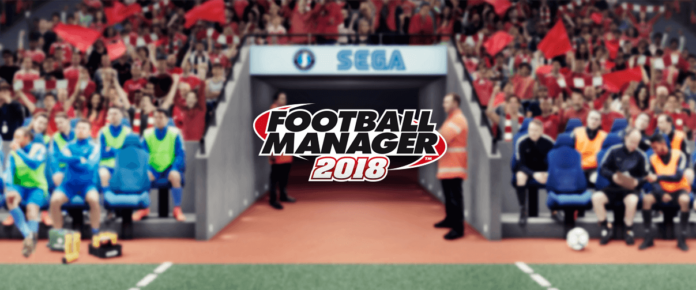 Bronze-Wig
Making a Mountain out of a Mole Hill: Season 2
'If we were sat here back in July and I was to tell you, as manager of Braunschweig, you'd be sat top of the table, one point above Bayern Munich, with one game to play, what would you say?'
I stared at the smiling journalist for a moment, considering his question, considering his demeanour and briefly recollecting all of the articles he's written about me. I didn't reply, allowing the room of journalists to stir with excitement. 'You're a strange looking bastard, d'you know that?'
'Sorry?' The room which was at first warm and buzzing with excitement, fell still, silent and confused.
'What? Was my question not relevant to you? Well your question was irrelevant to me too. It doesn't matter what I thought six months ago, what matters is what I think now. And I'm proud of my boys, my staff, everyone who's worked hard all season. We deserve to be here, where we are, because of all our hard work. You however are here because I have to let you in and sit on my seats with your shit-stained fat arse. But you can fuck off back to whatever rock you've crawled out from.'
I dropped my mic before storming out of the room.
In the excitement of the season I couldn't help but plough through so there is only two episodes for season 3.
Expectations:
The club directors informed me yet again avoiding relegation was the only target for the season. The money from playing in the top division is all important and clearly they don't want to risk it. That's fine by me, I'd much rather under promise and over deliver, ask my missus. I was entrusted with an £18million transfer budget and £400k for wages. That's £15million more than last season and an extra £50k p/w. Definitely an improvement.
Let me start with our transfers.
Transfers:
IN:
Marius Muller, GK: Free
Emiliano Velazquez, CB: Free
Igor Rabello, CB: £2.9m (rising to £4.4m)
David Ivan, CM: £450k
Ruben Caballero, ST: £700k
James Wilson, ST: Free
Youth:
Yusuf Ozkan, CB: £500k
David Auernhammer, LB: £200k
TOTAL Spend: £4.75m
OUT:
Stefan Dux, GK: £2m
Markus Brade, CB: £3m
Maximiliano Bergner, RB: £825k
There was also a raft of B-team players sent packing.
TOTAL Incoming: £5.8m
I'd spent most of the year scouting for players who would drastically improve the first-team. Last season we were an exciting attacking team who couldn't defend for shit. We were too top heavy and needed to find a better balance. We were desperate for a starting goalkeeper and we needed to drastically improve our CB options and I was over the moon to get the quality of players we bought for such a small amount of money.
Initially I tried to re-sign Grujic (who was here last season on loan) from Liverpool who's asking price was £4m, but unfortunately he opted to move to Porto, despite us offering to pay larger wages (£25k p/w compared to their £18k). In a way I respect that, he wanted to play European football more than he wanted to make money, I was disappointed but I vowed to keep an eye on his progress. It was because of this setback, however, we opted for David Ivan, a man my scouts rated highly, and for the £450k price tag I felt it was worth the risk. My plan was to utilise the current players, Boland and Berg, as my starting midfield pairing and then rotate Ivan if needs be. I tend to prefer letting new signings settle in before throwing them in anyway, as they may not have a grasp of the language, nor the reflexes to avoid my fists if they disappoint me.
James Wilson is an interesting one. He was rotting in Man United's reserves when his contract ran out. His pace and finishing really interested me, yet his low determination and wage demands put me off. I decided as he was a free agent I would take the punt. My other options of Nyman, Daka and Abdullahi all have decent pace in their own right but Wilson is electric and I felt he could really add a different dynamic if he was accepted into the team. He scored five goals in six friendly games and suddenly I was wondering what I'd been worrying about all along and nursing a semi. Caballero was a 17 y/o with massive potential, I felt he would be a good rotation option who should develop nicely into a top player with some game time.
To be honest, I knew I had a special team right from the word go. I knew our attack was potent anyway so any additions would only improve us as I could keep players fresh with rotation. Our defence had a new look, with our two South American CB's looking the part and forming a partnership quickly. I was pleased with our business and quietly confident.
The fact we ended the window with a positive net spend goes to show what an excellent job my scouts did. My only real worry was keeping the squad happy as the new additions would mean every position had plenty of competition now.
Season
August:
Our competitive season kicked off with a German Cup match against Hamburg St.Pauli. They couldn't live with us. Berg broke the duct, Nyman scored a brace and Wilson continued his brilliant form and grabbed his first official goal for the club. From there it was pretty much all systems go.
Hamburg, 2-1 Nyman 5th, 28th – Bobby Wood 78th
Bielefeld, 4-0 Daka 4th, 81st, Wilson 29th, 54th

A positive way to start, three wins, two in the league, one in the German Cup.
September:
Hoffenheim, 2-2 Maffeo 45+2, Daka 69th – Chrien 9th, Vogt 72nd
Koln, 2-1 Nyman 34th, 90+2nd – Junior 7th
Hertha, 2-2 Wilson 3rd, Daka 19th – Stocker 13th, Iturbe 21st
Dortmund, 3-1 Wilson 2nd, Boland 37th, Nyman 50th – Schurrle 36th

Interesting. We've continued our good form and managed to overcome a tough Dortmund side who look a real threat this year. Thankfully Wilson's early goal set the tone for the match and they couldn't get back into the game.
October:
Bayern, 3-0 Wilson 38th, 84th, Hummels o.g. 89th
BMG, 4-0 Berg 20th, Nyman 56th, Abdullahi 61st Moises 72nd
Frankfurt, 4-2 Caballero 16th, 85th, Nyman 53rd, Daka 80th – Leckie 29th, Mohwald 45th
German Cup 2nd Round – RBL, 0-3 – They can fuck off if they think I'm glorifying them.

See, our league form is becoming ridiculous now. We seem to have really clicked into gear this season compared to last and most importantly we are conceding much less now too. Thank you scouting team, you beautiful bunch of weirdos.
November:
Leverkusen, 4-1 Nyman 2nd, 44th, Wilson 27th, Rabello 61st – Berg o.g. 25th
Mainz, 5-2 Nyman 20th, 39th, 48th, Abdullahi 28th, Caballero 52nd – Berghuis 6th, Perez 76th
Freiburg, 2-0 Wilson 43rd, Abdullahi 90+3rd
Stuttgart, 2-1 Breitkreuz 12th, Abdullahi, 89th – Horta 90+2nd
Well this is just getting stupid now. Nyman is going from strength to strength and proving himself to be our top man again. Even after his impressive goal tally last season I still contemplated replacing him but thank fuck I never. The man is on fire.
December:
RBL, 6-2 Nyman 5th, 29th, 51st, Velazquez 7th, Abdullahi 45+2, 52nd – Batshuayi 17th, Toljan 36th
Schalke, 2-2 Abdullahi 59th, Nyman 88th – Haberer 20th, Goretzka 53rd
Bremen, 3-0 Nyman 52nd, Caballero 61st, Wilson 69th
We went on a 16 game unbeaten run in the league, not only beating teams but fucking pounding them into the ground. Massive teams like Dortmund, Bayern, RBL, all top teams vying for the top, were left beaten and bloodied after some serious smash and grab performances. With one game to go before the winter break I was happy, thrilled, we were flying. No one could stop us. We were going to go a full season unbeaten in the league. How incredible is that? They'll build statues of me, gold plated statues.
Hannover, 0-2

Ah. I think the most disappointing thing is the game was a derby. Yes we played away but having beaten some of the top sides away I expected us to breeze past them. It wasn't to be and our unbeaten form finally came to an end. Just in time for Christmas. Twats.
Player of the Episode:
Now, this will be controversial. James Wilson has been an instant success, with 7 goals so far and 10 assists he would top most peoples lists, Nyman who has also been brilliant and leads our goalscoring charts with 17 goals and is being coveted by top clubs is also overlooked, and our defence which has been colossus with strong performances from Rabello and Velazquez who seem unbeatable, yet I will nominate our new goalkeeper, Marius Muller as he's been an absolute rock. By no means flashy, by no means an elite keeper, yet his weekly solid performances have really impressed me. Last season I was constantly dreading the goalkeeper situation, now it doesn't even enter my mind. Cheers pal. A big thumbs up from me, your number one fan.
Obviously from this run of form we've surged ahead of the pack. From a possible 51 points we have 42. At one point we created a new record, winning 9 games in a row and an impressive 16 games undefeated in the league. Dortmund are 2nd, 4 points behind us, Bayern are 3rd, trailing by six. Both seem to be hitting a bit of form after a shaky start.
Now to prepare for the second half of the season. Currently we top the league but who knows for how long. Has the loss to Hannover killed our confidence and stopped our momentum? Can we continue to be the best team in the league. Only time, and some adult sized nappies, will tell.
Until then, Auf Wiedersehen.