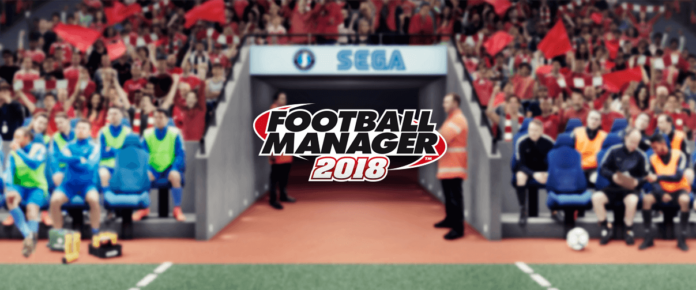 Bronze-Wig
Making a Mountain out of a Mole Hill: Part 3
Our third and final instalment of my first season at Braunschweig. Things have been ticking over nicely and currently we are sat 11th in the league, with safety all but secured and 15 league games and the Quarter-final of the German Cup to go. So how did it all pan out?
Transfers:
IN:
Moises, LB: £2.7m rising to £3.3m depending on some ridiculous add-ons that will probably never happen. At 23 he has a 4* potential and already a good option. He's been brought in more for next season, I want to get him settled, get him used to the language and the league.
Arthur, CB: £250k – a 19-year-old CB with a 4* potential. A potential bargain, or a potential reserves player, it could go either way but it's worth a punt for that type of money.
OUT:
The cull continues. 3 players left in January for roughly £2.5million to basically cover the two coming in. The one big name was Dulz, a fans favourite, however, unluckily for him, I'm not one of them.
February:
'Fuck me it's cold. Jaysus, are you sure this is Germany and not lapland?'
'I'm sure boss,' Boland said, irritably. I found him nearly always irritable to be fair, I guess it is his old age, he's 32, four years my senior, and a right grumpy bastard.
'Cheer up, mate, you've got sprints coming up next.'
Hoffenheim, 4-1 – I love winning. Abdullahi came into this game with a glint in his eye. He scored a brace within the first half an hour as we pinned Hoffenheim back from the off. Bentancur, the early-season wonder boy scored our third and Daka finished the game just before half-time. As you can imagine we went into cruise-mode after the break and Bamba took advantage late in the game. Our home form has been excellent this season, long may it continue.
Hamburg, 2-1 – Hamburg have floated in and around the continental places all season long and as we were playing them away it was potentially a really tough game. However, cometh the hour, cometh the man. Daka scored a brace within the opening 20-minutes and it was a case of sitting back and trying to catch them on the counter. A third goal didn't come and we lived dangerously at times, especially after Hahn pulled one back.
Wolfsburg, 3-4 German Cup – it's the quarter-finals and playing an underachieving Wolfsburg. The bookies didn't know what to expect, none of us did. It was an absolute epic from the off. Abdullahi scored first, with Ntep equalising ten minutes later. Bazoer scored on the 31st minute, putting Wolfsburg ahead, but not for long, as Abdullahi managed his second of the game on the 41th minute. The last kick of the half saw Wolfsburg yet again get ahead, with Mario Dickhead Gomez scoring a harsh penalty in stoppage-time. After a rollocking the boys came out swinging and Ruiz pegged them back on the 50th minute. The rest of the game was tense, with both teams running out of steam after the epic first half. Full-time came and went and extra-time was needed. Thing were looking good, we had them penned back in their half, creating several chances… until Verhaegh pounced on our tired legs and scored on the 112th minute. Devastated. If it is any consolation for us, Wolfsburg went on to win it, doing a Wigan, winning the cup but getting relegated in the meantime. Bell ends.
Bielefeld, 1-2 – We needed a win here to pick ourselves up, we got another red dot instead. We were shite to be honest. Bielefeld scored with a pen – which is was – and held control comfortably. We managed a late consolation goal from Kuki, but its only for the second time this season our home fans have left feeling disappointed.
Koln, 1-2 – *Sigh* We seem to be in the habit of losing at the moment. If the Wolfsburg game was a kick in the balls, Bielefeld a kick in the teeth, this was a kick up the arse. Or, more specifically, every single one of my players. The little bastards.
It's after this bad run of form we lost our pace in the league. We are still 11th but 10th had gained a bigger gap in points and 12th placed Freiburg picked up points and almost caught us up. Now the skeptics will say, whats the difference between finishing 11th or finishing 12th. I'll tell you the difference, £6-million in prize money. If I achieve 11th we will make £40-million compared to 12th's £34-million. It's a lot of money. We have currently £16-million in our bank account and that would swell considerably.
March:
'Boss, boss!'
'What's up mate?' I turned to see Daka running towards me.
'They've done it again, boss. The other players have flushed my trainers down the toilet.' He was nearly in tears, the poor sod.
'Listen here, when I was your age,' bare in mind Daka is 8 years younger than me, 'my dad taught me how to deal with bullies.' He looked at me awed, I knew I had his undivided attention, in his eyes I'm a God. 'What you do is, you go the shop, you buy a baseball bat and you fuck up their car…'
Dortmund, 5-1 – 'And Castro is through on goal… and he scores. Braunschweig look like they're heading for their fourth straight defeat.'
'Listen here you bunch of twats, I'll say this once and once only. You go out there and do something, anything, or I'll sell every single one of you bastards without a moments hesitation. Kapish?'
Nyman scored on the 53rd, Abdullahi – the golden child – scored on the 59th, Moises, the right-back, scored on the 73rd, Nyman got his second on the 85th, and Abdullahi rounded it off.
'I didn't mean it,' I sobbed in the changing-room after the game. 'I love you all.'
Hannover, 1-1 – A tough away game, as almost all are. We took the lead on the 51st minute with my adopted child Abdullahi scoring but Hannover scored late on to break our hearts.
Wolfsburg, 0-0 – Now this is disappointing. Another draw to the team at the bottom of the league. The strange thing is, and credit to my players for this stat, its the only goalless game of our season. How mad is that?
BMG, 2-1 – Bentancur broke the duct early and a disappointing challenge from my CB Brade meant Ginter scored from the penalty spot. Daka saved us from disappointment late, late on in the game, much to our delight.
A fantastic month this. 8 points from a possible 12, with us going undefeated after last months disappointment. Onwards and upwards in what is becoming a tight affair in our mid-table battle.

April:
'Alright Benny, thanks for coming in.' Bentancur walked into my office and took a seat. 'Do you know why I've asked you in here?' He shook his head. 'I want to buy you in the summer. I want to make your loan move permanent.' A pregnant silence followed. 'What do you think Benny?'
'No disrespect boss, but no.'
'No? What do you mean?'
'This is a nice place, and I enjoy playing here, I like all of the guys and I think you're a good manager, but I want to win titles and trophies–'
'Get out. Now. You little bastard. I was only joking anyway. You're bang average at best.'
Bremen, 1-1 – Ok, I'm sick of drawing now. I know, I know, points are more important than losses but at least make it exciting then. I enjoy swashbuckling football, none of this Tony Pulis shite.
Freiburg, 2-3 – Erm, remember when I said I want swashbuckling football and how I'm sick of draws? yeah, well, I deserved this really. We did have a real go, in what was labelled The Battle for 11th. Losing this has piled enormous pressure on us, and we're now level on points, with our goal difference the only difference now. Isak put them twats in the lead, Nyman equalised, before Isak decided to be a big nipple again and scored his second. Florian Niederlechner – what a horrific name by the way – broke our hearts with their third, and a late goal from Daka gave us believe but not any points.
Stuttgart, 2-2 – God we are making hard-work of this. Another home game, another game of chase. Stefaniak put Stuttgart ahead, Boland pegged us back, with Abdullahi putting us ahead briefly, only for Aogo to spoil the party.
Bayern, 2-5 – Well, I mean, I want to win every game, but playing Bayern away, if I could take a point, I would. The footballing Gods weren't feeling generous however and Bayern got their revenge for earlier in the season. Daka and Abdullahi kept up their fantastic scoring records. I don't care about who scored for those other twats though, fuck them.
A hit and miss month but injuries and tiredness are affecting the team now. I say hit and miss but it was definitely more miss than hit considering we failed to win a single fucking game. We've got a massive squad but the majority are lower-league standard and will be forced out in the summer. Because of this I've relied heavily on a select few, who are now battered and bruised but we're nearly there now. Three games to go.

May:
'Last few games of the season boys. We're down to the nitty-gritty now. The final leg. So I thought I'd use the time to teach you something important. Now look at this.' I pointed at my big toe bulging in my boots. 'If you kick the ball here, I can guarantee you no keeper in the world will get near it. You'll score every time.'
'Wow. What do you call this revolutionary technique boss?' Nyman asked.
'It's called a toe-peg, the greatest of all scoring techniques.'
Leverkusen, 1-0 – Wahoo. It feels like it's been an age since we've won. And it very nearly didn't happen. My best mate, my hero, Abdullahi found the net, and robbed Leverkusen, in the 92nd minute of the game. You fucking beauty.
Gelsenkirchen, 1-2 – Oh fuck off. We are yet to beat them in the league (we did beat them in the cup though), so it shouldn't really be of any great surprise this. It still pissed me off though, with Freiburg now hovering over our shoulder like a creepy uncle.
Darmstadt, 3-0 – A win to close our season. A comfortable game from start to finish. Darmstadt were already relegated and quite simply half of them had put a transfer-request in by this point. Our goalscorers were: Abdullahi – no surprise there – Arthur, a young CB, and Nyman.
And so, with that, our first season back in top-flight football (and mine as manager) comes to a close.
We've secured 11th, with 45 points, one point ahead of Freiburg in 12th and two behind BMG in 10th. To be honest, I'm fucking made up with that. It's been a great season for us. We've been constantly praised by other managers for our league performances, for our style of play and frankly I would state we've been one of the most exciting teams to watch. Well, don't take my word for it, I have stats to back it up. We've placed 3rd in the goalscoring table. Goals have been easy for us, as you'd expect for a team utilising three strikers. It's been defending that's been the problem. We're ranked right down the bottom in 15th in terms of goals conceded and that is something me and the scouting team are working on for next season. Our defence this season has been made up of rag-tag welding, with some of the CB options simply not being good enough and having to play CM's in defence.
Player of the Season:
There has been some excellent performances throughout the season, but the player who I've really taken to heart is the one and only Suleiman Abdullahi. For a player I found rotting in the reserves I couldn't imagine the sort of impact he's had. 34 games, 29 goals and 9 assists with 8 Player of the Match performances. What a handsome twat.
Key Players:
Rodrigo Bentancur, CM: 34 games, 9 goals, 7 assists. His average rating was 7.38. It's no wonder Athletico Madrid bought him for £18.5 million from Juventus. Not that I'm jealous, no not at all.
Mirko Boland, CM: Boland was Bentancur's partner in crime, the industry to Benny's flair, the experience to balance some of his youthful inexperience. He didn't score or assist many, 3 of each, but overall he averaged 7.25 for the season and I love him.
Patson Daka, ST: The young tyke was brought in by my DoF the same day I arrived. The Zambian was used in rotation so he could slowly adapt to the league and the language. In 22 appearances he scored 12 and assisted 10 meaning he finished the season with a 7.44 rating for the season. What a guy.
As you can see, my key players are either in the midfield or in the striker position. Where are the defenders? The goalkeeper? Fucking nowhere. Shite. The lot of them. This summer I will be looking to replace/upgrade most of those positions. To be fair to the defence, the main culprit is our goalkeeper, he just wasn't good enough. I brought in a young player named Christian Fruchtl from Bayern on a two-year loan and he played 12 games and conceded 26 but averaged 6.76. That was his role. To play a few games here and there, progress and provide competition. The problem was my actual main keeper, Stefan Dux who I inherited. He just wasn't good enough. His goalkeeping attributes were: Handling & One-on-one's, Command of Area and Decisions, all a measly 12. In the Second Division that would be fine, better than fine, but with likes of Bayern, Dortmund baring down on goal he was basically a recipe for disaster. Him and his fucking paper-mache wrists did my head in on a weekly basis. The lack of depth and quality in the four ahead of him didn't help mind.
Anyway, a good, productive first season at Bronze-wig. Now to prepare for next season.
Until then, Auf Wiedersehen.