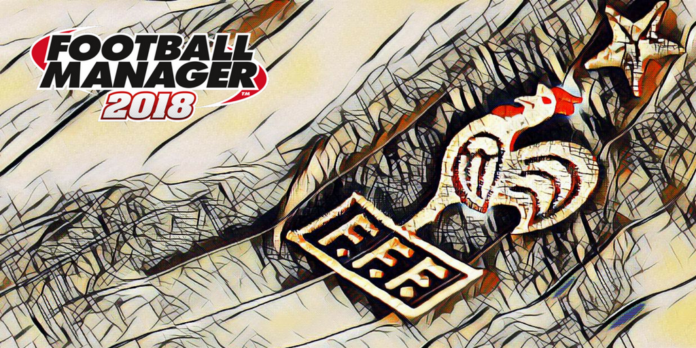 "I wouldn't say we've changed what we are doing too much. Just a little tactical tweak to our system and some good recruitment and yeah, we are happy with where are at right now. It's up to us to keep going. Of course, the teams trying to catch us can go and spend relatively big money on a new player and through wages at him. They'll be training full time too. But the players that join us and do well? They are special. They are here because they want to be better, not to pick up a pay-cheque. They are here because they want to see if it is possible to get the club back into the second tier. They are here because they want to do something that has rarely been done before. Why be the same as everyone else? What do you mean, how do they eat? Every single restaurant in Cannes wants these boys sitting at their table. Every hotel in the area is happy to put them up. This is the way football should be, we are at the heart of the local community. I mean christ, Gent even washes the dishes at La Albania after he eats. That's keeping your top scorer grounded".
WE ARE HALFWAY THERE…
16 games have been played in this second season in Championnat National 1 and we are doing alright, no?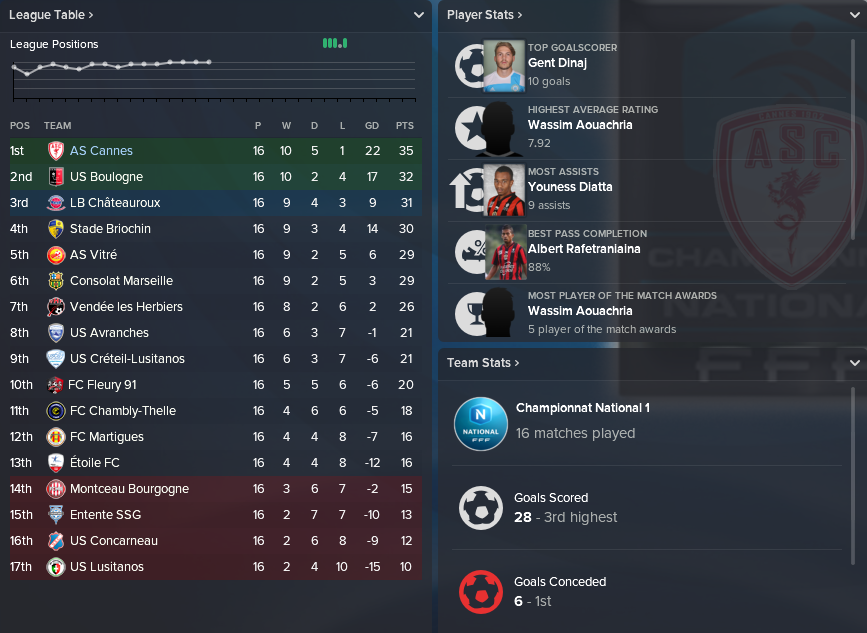 Half of the matches played and we have a three-point gap at the top and a six-point gap to 4th place. And you should see some of the football we've started playing, my word. It's like Pep has just rocked up for the Cannes Football Festival.
Please don't expect a huge tactical unveiling because I am too lazy to do a full tactical analysis of how we are now playing – but let's do some basic stuff for you.
Like many tactical revelations, it came from a strange place – more out of something going wrong and the solution giving me a new idea.
We'd just drawn 0-0 with Fleury, yet more points dropped against a side far lower down the table. I was concerned. Despite the fact we'd only lost once at this point, we'd won 5 and drawn 5. I could see another season ahead of drawing key matches, so I wanted us to throw a little more caution to the wind.
This is how we have set up since I got off the plane in France.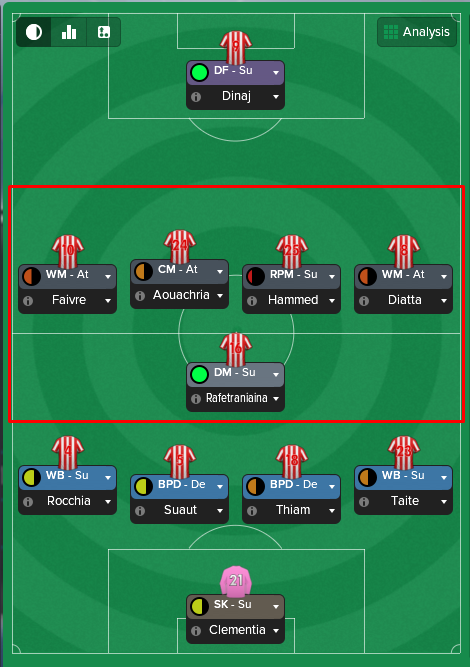 My key area of concern was the midfield. The DM/S was keeping the ball nicely enough, recycling possession pretty well but we kept being very sideways as a team. The opposition were becoming adept at putting their folk in this position below and being tough to breakdown.
We weren't creating enough quality chances, mainly because our attacks were becoming predictable. However, it is rarely the case that an entire overhaul is needed. If their team was retreating deep, it mean this guy could be the key to unlocking a lot more of it.
I had a flashback to my beloved Argentine Strikerless set up, where a roaming playmaker would cause havoc coming out of a DM3 line. I wondered, speculatively, whether taking away a pretty safe style of role like a DM/S and making him more dynamic might drive my team higher up the pitch. What I mean is, the RPM/S loves driving into space, dribbling and running with the ball. If I have pushed their defence really deep, the reaction to their action has to be that the space for me is now in a different part of the pitch.
Now, in my simple little tactics head, just changing him to a RPM/S wasn't going to solve the problem as I already have a RPM/S in the CM line. Currently, he comes short and deep to get the ball from the DM/S and starts his drive from there. That would be pointless and counterproductive now. So, I made this change.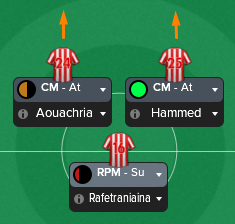 I've gone with a double CM/A. Bold, some might say but there is method to my madness. With these two now making aggressive forward runs, this in turn creates space for my RPM/S to drive into, pushing the whole team higher up the pitch and creating overloads on their defensive block. Rather than getting it and moving it sideways, the defensive midfielder now becomes a magnet for the ball and he will dribble and drive before picking a better pass.
Dammit, now I am here you are going to want to see some examples. Hang on.
So, Rafe (RPM) has the ball in a normal or so position – even if he was a DM/S. If he was still a DM/S he'd nine-times-out-of-ten take the safe option of rolling it wide to either full back (which, admittedly, looks like a sensible option here). However, he now has the two central midfielders in front of him pushing into the area and pulling their defensive line back with them. This means, in theory, Rafe can drive the ball further up the pitch himself and make a more dangerous decision.
The other benefit is having two central midfielders prepared to break forward and get in behind. This example below – there is no way that Hammed would have been even thinking about breaking into that space ahead of him. He'd have been ten yards back.
All that is well and good, so what happened next?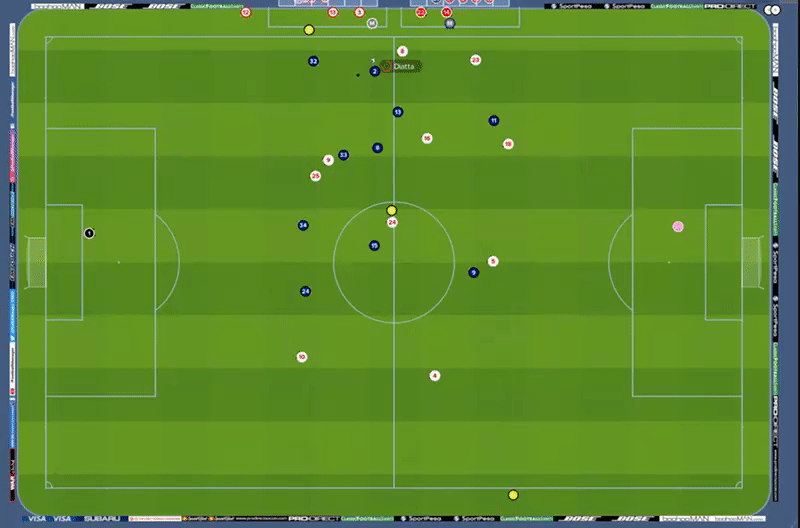 People will probably ask how we cope defensively since this shift as the RPM is less inclined to protect the back four. I'll let the results speak for themselves. Actually, I'll put in my throwaway line about it too – the point of me making this switch was that the opposition were sitting so deep. Therefore, the chances of them overloading the space that I have left should, in theory, be minimal as they will have most of their men behind the ball. If they do break fast, I am backing my defenders to be good enough and, as you can see below, they have been.
Overnight, it is as if Pep himself has turned up. And we've conceded one goal since we switched to something that my good friend FM Grasshopper likes to liken to "a rabid thunderc**t, the annoying kid at school who doesn't pass, the one with the bright orange boots, mum drives a lowered escort etc".
Maybe Tone, maybe. But it works.
I am telling you now, we can win this league playing this way.
And if we don't? Well, I won't have to watch as many 0-0 draws.