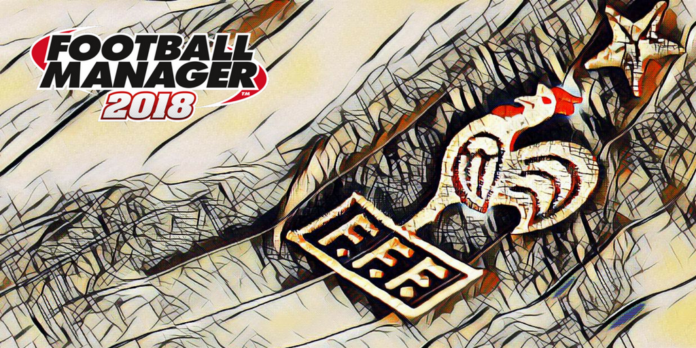 "Do you know how crazy it sounds, to be sitting here talking to you feeling disappointed that we finished 4th? 4th! Every single club in the division pays their players. Every single club in the level below pays their plays. We don't. We are still amateur and we have just made a mockery of the third tier. Yes, I said I expected us to still be there or thereabouts at the end of the season and that meant top three. We didn't miss by much, not much at all. We have players here turning down offers from clubs at the top of Ligue 2. We must be doing something right. We had the best goal difference in the division. We beat Paris FC on the final day. Sure, they were already in the play-offs but we've stopped them going straight up. They spend €4.2m a year on wages. We finished one point behind them. One point. Clermont Foot didn't beat us. Ajaccio didn't beat us. It was losing twice to bottom of the league that cost us, nothing else".
---
SO CLOSE
It's true, losing 1-0 twice to Dunkerque who finished bottom killed our promotion hopes. Against the better sides, we were very strong. Against teams lower down we often failed to score. But let us all get a grip here. We finished 4th in the league. People expected us to get relegated. We conceded the fewest goals and had the best goal difference. We are not far off, not far off at all.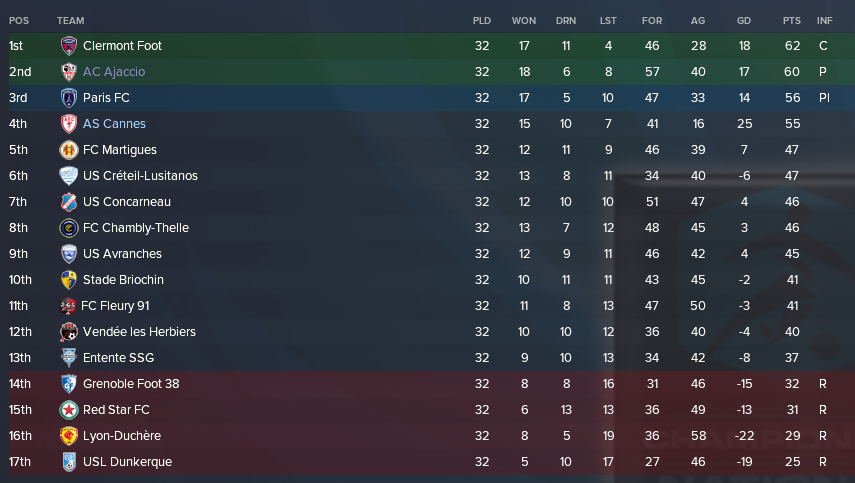 Conceding 16 in 32 games would suggest that the problem was not at the back. Well, yes and no. We conceded some shocking goals from crossed free-kicks, not something I'd normally associate with one of my teams. We had a season-long struggle at left back as well, Yanis Hamache and Jonas Sommier both performing poorly for long spells. We recovered our form at the end, winning the final three games, but we'd let our chance pass us by by this point.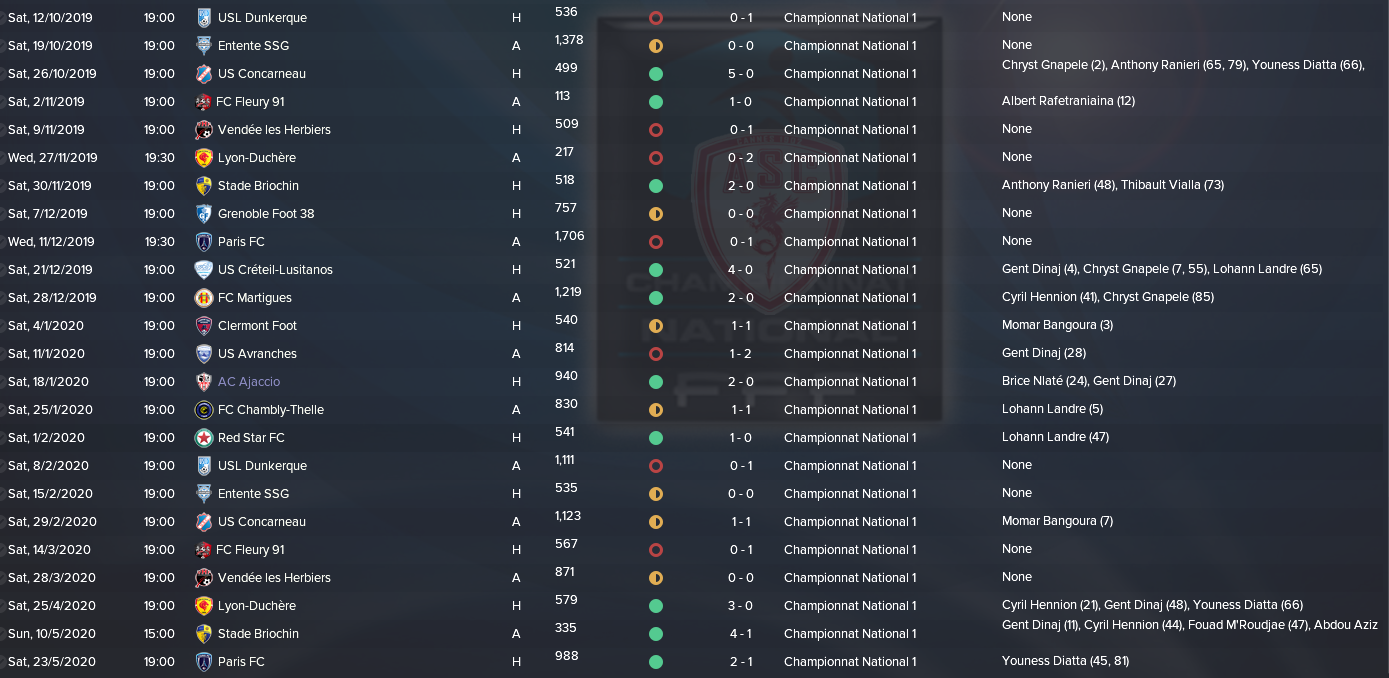 Up until the first defeat at the top, we were unbeaten. As you can see, the final three matches were the only time we put three back-to-back victories together and we really struggled to get momentum. Many times we were in control but failed to find a way through teams and each of our 5 0-1 losses were from annoying goals, goals that could have been avoided.
Where do I think we could have been better this season?
#1 too large a squad: Completely my fault, but we had too many faces around the place making team selection quite challenging at the time. I fell into the trap of bringing in players because I thought they should improve the squad and that meant disrupting the squad balance at regular intervals. I will learn from that. Keep the core until they want to leave or let you down, then have replacements lined up.
#2 trusted players for longer: Slightly different to the point above. I don't tweak my tactic but I do change players around a lot if I don't feel we are playing well and I did this too often this season. It got to the point where I couldn't see the wood for the trees. I should have turned to my assistant more often.
I sound quite down, I know. I am aware that what we achieved is incredible and we are setting the club up in such a way that we will be successful long term – we pick up €850k for achieving 4th place.

The obvious thing to do would be to turn semi-pro but I still don't want to. Part of me knows we should have gone up this season, so I want at least another season as an amateur club because I think we can do it.
Towards the end of the season, the squad was trimmed down and that coincided with us winning the last three games. I didn't really plan to trim it but Chryst joined the top side in Cameroon and three players came moaning to me about not getting enough football so I kicked them out. Right now, the squad is lean again as I contemplate recruitment for next season.
I don't believe we need much, so I am going to have to be disciplined and not bring in anyone and everyone from a higher level that wants to play for us. A new left back would be great. A top class CB would help, as would someone that can really play the CM/A role (though, I could attempt trusting one of the Academy players). We need a backup option on the left flank and I'd like another option as a striker, although Gent has started to settle in. All this is based on the assumption nobody leaves.
---
BALANCING THE BOOKS
Mate, we brought in €850k big ones and we don't pay wages. My challenge is to find ways to spend it so it doesn't go to the taxman!
I've got €1.7m in the bank and there is talk of a training ground development. That would be cool. We still don't have a reserve of youth team and I guess that is either a DB error or because we are amateur.
The board has allowed me to add more to the coaching side each time I have asked and they have also agreed for me to bring in a Sports Scientist. We are doing alright for a bunch of volunteers.
---
LOOKING AHEAD
The summer will be spent, as usual, searching through all the released players from Ligue 1 and 2 to see if any are interested in us. Same old, same old but I look forward to it.
Don't try and tell me this season was a failure.