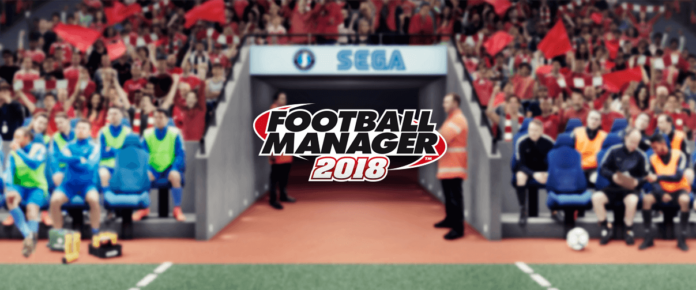 The MLS should now just be known as 'Josh Challies' Atlanta United & some other teams to make up the numbers'. With six games to go, we clinched the MLS Supporter's Shield for the third season in a row and we'll start in the Play-Offs at the conference semi-final stage once again.
You may wonder what's keeping me going through all of this. In all honesty, I'm driven. My aim is to reduce our international quota, which should undergo a big change this year if I allow some veterans to leave, and I want a mostly North American squad. I could bite my teeth and force it now but I want it to be natural.
I am considering changes though to make things more competitive but, for now, it will stay as it is as we seek our third MLS crown in three years. We've also got the small matter of the Club World Cup later this year and I also want to defend our NACL campaign when it comes around next season.
My contract runs until 2021 and I'll probably either end the Atlanta stint of my journey there or wait until 2022 and see how my youngsters do in the World Cup beckoning. Anyway, onto the good stuff.
I'm delighted to say the exit of Mathuesinho in August, as I suspected, was not a game changer. Andrew Carleton, still just 19 of course, has proven his worth consistently in the starting line-up and is excelling as part of our fantastic foursome in attack. However, he and Lucimi are significantly overshadowed by the two-men who play up top.
Josef Martinez, on the back of another record-breaking season, and Karl Toko Ekambi have been frankly ridiculous this season. Between them, my leading pair have netted in excess of 60 goals this term- and that's without us even getting into the play-offs, where I'd expect them to add more goals to their tallies. Plus, just look at our goal difference. +55, with the second-best in the league being just ten.
It's not just in attack we're shining though as my defence has also been making waves. I could sit here and hand you more stats but I'll let the shortlist for the MLS Defender of the Year do the talking instead.
I'd also like to complain about the MLS scheduling yet again. We're used to having a few players here and there unavailable but this season has been frankly ridiculous. I thought it couldn't get any worse than the summer but boy was I wrong, as the league made us play twice with TEN players on international duty. We had to have four random players in the squad, who I literally knew nothing about. They couldn't even be scouted, yet were mine apparently.
So yeah, seems like we've got some sort of black market football slavery operation going on behind the scenes. After the match, they literally disappeared from the face of the earth. Spooky.
Moving on to the other awards, we also dominate the shortlist for the Landon Donavon MVP. Four of the five players shortlisted are mine, including last year's winner Josef Martinez, and we look set to clinch the award for the third consecutive season- with Hector Villalba winning it in my inaugural campaign.
I'd also like to show you my coaching team. There's plenty of names you should recognise! I'm not sure in having famous and former internationals amongst your staff actually provides any sort of difference but I'm game for it. It's fun and you may notice the ex-Arsenal presence.
I'm proud that our coaching team has already undergone changes, with a number of our former coaches going to become assistants or managers at other MLS sides. Again, it fits into our agenda of improving the landscape of football in North America.
Heading into the play-offs, I'm determined to win it outright after falling short last year in the final. It's nice to see a number of different sides qualifying this year too and I'm surprised by many of those who underperformed, including NYCFC who finished bottom overall.
Anyway, join me next time for the run down in the play-offs. In the meantime, I'm going to be doing some tweaking.