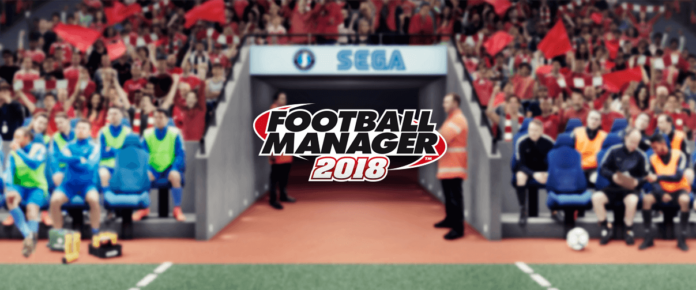 It was another successful season for my Atlanta United side last year, as we won the US Cup and clinched the Supporter's Shield, but we fell short in the MLS final after losing to Sporting Kansas City.
I retained the support of the board but this season is crucial. It's the last year of my three-year deal and the board want success once again- as they seek another MLS crown, expect us to retain the Supporter's Shield and also want us to reach the US Cup final. On top of that, there's the small matter of our inaugural season in the North American Champions League.
Once again, the board have high expectations. They're looking for us to reach the semi-finals of the competition and it will be a challenge, though I fancy our chances. The first round is early on against a side from Nicaragua- I expect a comfortable win over two legs.

In the transfer market, it's been relatively quiet as we've crucially managed to retain the services of our key-players; including Chilean midfielder Carlos Carmona, who was approached by Boca Juniors. That's meant there isn't too much to do with the squad, though there were some big decisions to make.
The first of those was in goal, where I had to choose between whether making a new signing or sticking with young Jordan Tsosie. I elected for the latter, as he did well last season, and we also have 17-year-old Neil Martinez excelling- he could well surpass Tsosie in the pecking order but that's unlikely to be for a couple of years.
In the draft, we were very low in the order and I elected to trade our picks away as there wasn't anything that interested us. Instead, I promoted two players from the academy who were entering their final year at that level and had the ability to become a feature in the first-team; particularly central midfielder Chad Rivera, who I expect to play a lot considering our lack of depth in that area.
Jonathan Stokes is a right-back, another area where we lack options, and Daniel Thompson was our one draft selection. He's very, very far off our level and will leave on-loan. Finally, our only signing arriving for a fee so far is Colombian midfielder Yairo Moreno. He won't be an immediate starter and has work to do but he arrives for just £525k, so it's not the end of the world if things don't work out.
The biggest test this season will certainly be our involvement in the Champions League, as it will stretch the squad. It's therefore a big opportunity for the lesser-ranked players in the side to make an impression and this is the year I hope that we'll start to move towards our mostly American side.
We enter the season with ten internationals but Carmona's contract is up at the end of the season and I may let him move away, depending on how the likes of Rivera and Moreno do. There's also a few more international players who are getting older so this is the season where things start to change. However, it all depends on how our younger American players perform.
It's a big season in particular for 17-year-old Chad Flynn, who made 20 appearances in attacking midfielder next season, 18-year-old Andrew Carleton, who has scored six goals in 25 appearances, and central midfielder Chris Goslin, who has a lot to prove. I have big hopes for the first pair, whilst Goslin could be traded away if he doesn't show signs of improvement.
I may have another look at the academy once I know where our squad stands ahead of the new season and it's worth mentioning that the salary cap has been raised once again, now sitting at £62k-per-week. That gives me room for movement, should I need it, and I'll certainly have my eyes peeled for American players we can bring in.
I'll check in again in a few weeks once we're into the season, hopefully I'll have good news to report!