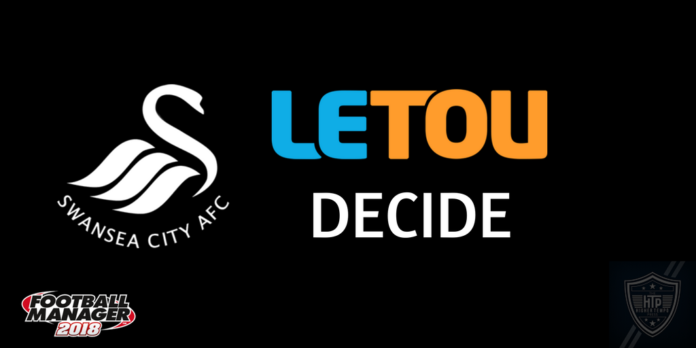 If you don't follow the live coverage of games @TheHigherTempo, get on them. It's a lot of fun to see the goals go in, the cards dished out and the substitutions in real time. Last night we welcomed José Mourinho's Manchester United superstars to the Liberty Stadium.
There's been a lot written about the Busby Babes this week, with memorial services and coverage of the anniversary of the death of 23 passengers on Flight 609 third attempt to take off in Munich. In my eyes the modern-day embodiment of the young players in Sir Matt Busby's team are the likes of Jesse Lingard and Paul Pogba. Young, a little brash, yet supremely talented and unafraid to perform against rivals in advance of them in both age and experience.
It was perhaps fitting that Jesse Lingard opened the scoring, Anthony Martial's run in from the United left saw him find Lingard holding his run on the right wing to ensure he was in line with Alfie Mawson before slipping goal-side of Martin Olsson for a first-time finish that Fabianski got a hand to but couldn't keep it out.
Two minutes later and with half time looming it became something of a scramble in the United penalty box. Federico Fernández launched a long ball down the right wing for Nathan Dyer to chase, he got there ahead of Luke Shaw to cross into the six-yard box. Smalling's clearance fell to Mesa, who shot but straight at Jordan Ayew and the striker adjusted his body to divert the ball beyond De Gea.
I knew as soon as the game was over that we would again be counting the cost of injuries. Renato Sanches, our best player, suffered sprained ankle ligaments will be on the sidelines for 3-4 weeks. He's not long back from the hip injury that cost him three months. What's really maddening is that he wasn't considered a risk before the game, Mike van der Hoorn was and he was dropped accordingly.
It's going to mean a reshuffle in the middle of the park for Monday's big game against Crystal Palace with the most likely replacement for Sanches being Roque Mesa.
Tom Carroll is a concern of a different nature, he's now picked up two bookings in his last two games and bear in mind he only was on the pitch for 45 minutes against Arsenal. With that in mind, it may be prudent to give Andy King the start but is the crucial Crystal Palace game the place to toss him in? Something to ponder over the weekend.