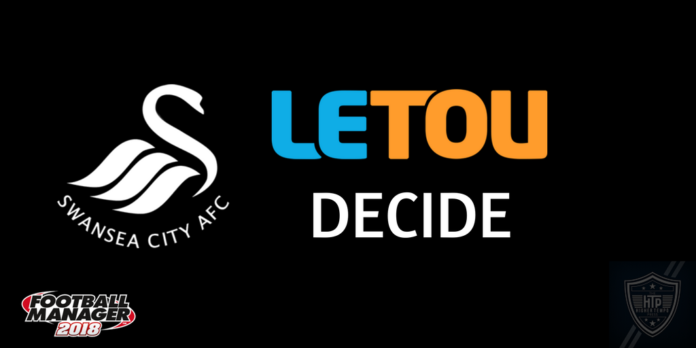 I spent last night at Holmes Park to watch Leicester City U23's vs. Swansea City U23's. My brother, the oft-forgotten Mike Tango, tells me that the sign of a good team is a strong U23 side but I'm fairly sure he picked that up from a book I forced him to read.
In the end we lost 2 – 0 to a very strong Leicester side featuring Matty James, Eldin Jakupovic, Ben Chilwell, Mark Albrighton and Demarai Gray. Erwin Mulder got a full game between the sticks as I consider him for Portsmouth on Saturday and it's good to see Wayne Routledge get 45 minutes under his belt. I expect he'll take up a place on the bench against Portsmouth despite being a few days away from full fitness.
Considering it's my first time visiting any of the other teams under our umbrella, my press officer James has gone a little overboard.

Today I do want to take a look at one of the prospects coming through, the player in question being Daniel James. A young 20-year-old winger from Wales, Daniel is out on loan at Oldham Athletic currently following a successful loan spell with Shrewsbury at the start of the season.
Our internal scouting reports say that Daniel needs work on his physicality, he's still a bit lightweight but he has positive attribute ratings in all the right areas for a winger.
His crossing, first touch, passing, technique, flair, pace, acceleration and work rate all highlighted as big scores for him. He has all the tools, he just needs the work on his strength.
His loan at Shrewsbury saw him start 22 games and come on in 3. It has been a learning curve for Daniel, his passing isn't great in the mid-50's and only one goal scored for a side in the lower reaches of League One but his dribbles are good. He's made an average of 3.35 dribbles, compared to 4.44 for Nathan Dyer so he's not quite there but he's got potential. His second loan spell of the season is in Greater Manchester with Oldham Athletic, he's only made one appearance so far but did get a goal so that's bound to endear him.
I'll certainly be tracking his progress in League One as the season goes on.