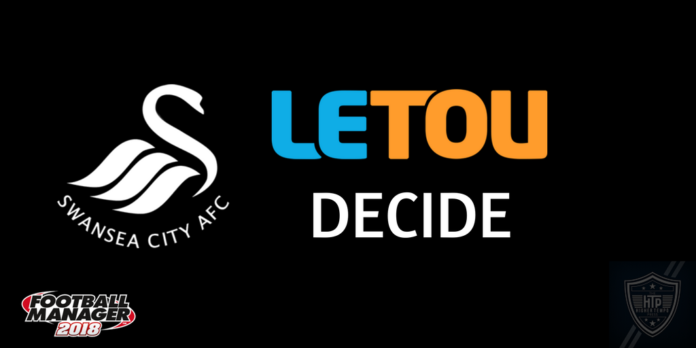 I'm going to be honest with you, I think some people even in my own football club are becoming suspicious of my initial success with Swansea.
The truth is, we've been incredibly lucky both with the way the games have been played out and the fixtures themselves.
If you look at five fixtures as a whole, then yes, it looks like a fantastic upturn in form. However, take another glance in isolation and the picture changes somewhat for the fortunate.

We began with an away trip to Bristol City in the FA Cup and scraped a 1 – 0 win with Nathan Dyer getting the winner and let's not forget that they had Korey Smith sent off in the 64th minute, making our task a lot easier. Against Watford we had just played a friendly against Carmarthen and whipped them, so our dander was up (that I will take credit for) and we were playing an unfamiliar 4-4-2 after so long with five at the back under Stuart Reid. We were grateful for a penalty and again Nathan Dyer excelled, it's no shock that somebody who never even got a look in under Stuart grabbed his chance with both hands. He is a Premier League winner, after all.
Manchester City were undone by their own wayward shooting, 19 shots off target, and then we had that mad game against Preston North End in the FA Cup which we scraped through 4 – 3. We should be beating Championship opposition without worry but it was hard graft.
Onto last night's game and I'm of the opinion that we didn't really win that one, more Newcastle lost it. They played a possession-based style, which is fine, but when we're automatically set up to counter with Renato Sanches joining the two strikers in the final third and genuine width in Clucas and Dyer, it did lead to their downfall.

It has to be said, we were also assisted by a brilliant performance from Tammy Abraham, who won every single header he contested. Newcastle's best defender for my money is Jamaal Lascelles, club captain of course, but he was left out for Florian Lejeune.
The more I look at Newcastle's squad, I see that Rafa rested a host of players. Of the eleven players who have started the most games for Newcastle this season, would you like to guess how many he played against us? Nine? Eight? At least six, right? Not even close. Three. Matt Ritchie, Jonjo Shelvey and Chancel Mbemba. He had Karl Darlow, DeAndre Yedlin, Lascelles and Isaac Hayden on the bench with Ayoze Perez, Ciaran Clark and Dwight Gayle not even in the match day squad. Dwight Gayle is third in the league top scorers list with 12! Christian Atsu is injured so couldn't feature but the twelfth most played player in the Newcastle squad is Paul Dummett and he didn't even make the bench either!
It really beggars belief, what was Rafa thinking? He's either just tossed that game away intentionally because in his arrogance he doesn't think we're a threat to survive or he's made a monumental error of judgment in the belief that even his second team should beat us at St James' Park without much bother. Well, my son, take a look at the league table because we've got a game in hand on your boys and we're only 2 points behind.
Now I can sense you're thinking something. Yesterday wasn't just the Newcastle game, it was transfer deadline day. You want to know what happened, don't you? Find out tomorrow as I recap how deadline unfolded.