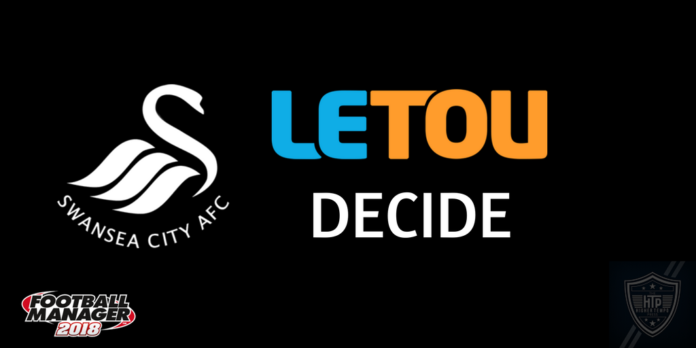 I know what you're thinking. You're thinking, "Hey, it's Friday! It's time for some press conference goodness as old Charlie Tango can be relied upon for some wit and football related banter." And while you would be 100% correct, this weekend's game is actually on Monday night.
We've been selected for television coverage, which is great for our fans but leaves me twiddling my thumbs on a Friday. It also means that since we're on Sky Sports and subject to the likes of Carragher and Neville, I can recall one of my favourite manager stories where Stockport County manager Jim Gannon, after 3-2 victory over Rochdale in 2008 League Two play-off final, continued to refuse to co-operate with Sky or be interviewed because of a six-month dispute over his defective Sky+ box. No fix, no talk, he said and fair play as he stuck to his word.
There are matters at hand, crucially, so this is not a day wasted. I don't mind telling you, the midfield quandary has led to a restless night's sleep.
Renato Sanches is injured and while you can imagine how he might toil in… alternative… circumstances… here for me he has been a bloody marvel. There are just some players who need the spotlight to be thrust upon them and they perform when the lights are on bright. Being in and out of the team, worried about their form, that takes away from the brilliance. Look at the great players, do you think they ever came into training on a Friday concerned about their place in the team? Think about Shearer, Bergkamp, Zola, Beckham. Sanches could be one of them, given the time and the proper motivation.
Pairing him in central midfield with Tom Carroll has been one of two masterstrokes. The first being the inclusion of Nathan Dyer on the right wing, obviously. Carroll will do the dirty work and master the dark arts, sit back and hold station so Sanches can do his thing without needing to think too much about what happens behind him. It's a crucial role and one that Carroll has done very well in, although recently his discipline has been a concern.
Twice now in recent games Carroll has been cautioned very early which led to over 80 minutes of careful monitoring from my position on the touchline. Against Manchester United he was given a final warning by the referee, something which the punters in the away end at the Liberty suggested was the official 'bottling' the call.
This is where our loyal Letou and Swansea fans come in. I'm in need of guidance once more. You've never let me down before and I'm hoping that the streak continues.
Against Crystal Palace our side looks fairly settled but the central midfield berths are up for grabs. These are the combinations I'm asking you to choose from:
Roque Mesa & Tom Carroll
The natural replacement for Renato Sanches is Roque Mesa, who is as comfortable as a box-to-box midfielder as the Portuguese wonderkid. Tom Carroll retains his place to perform the same service as he provides for Sanches, allowing on this occasion Mesa to strut his stuff while Carroll screens the defence.
Roque Mesa & Andy King
If you think, like me, that Carroll's disciplinary issues are becoming a problem then this might be the best solution. Mesa replaces Renato Sanches on the left of the two central midfielders and the experienced Andy King, on loan from Leicester City, replaces Carroll. King's tackling stats are identical to Carroll's but he has better numbers for composure and decisions.
Sam Clucas & Andy King
Something a little more out of left-field is this pairing. Clucas isn't entirely au fait with being a box-to-box midfielder but his work rate stat is high and that might be the most important thing to consider. Selecting him does lose us some creativity and passing ability but he's an honest hard worker. If Palace are to play three across the middle in some form, his industry could be the element that sees us through.
Leroy Fer & Tom Carroll
If you think I'm talking absolute nonsense about sacrificing work rate for creativity then this option might be more to your liking. I don't entirely trust Fer yet, every time he has been on the pitch for me I'm on the edge of my seat waiting for him to inevitably lose the ball via a sloppy pass. Having said that, he has never played a full 90 minutes for me so perhaps I'm being harsh. I know it sounds ridiculous but trusting a player is more important to me than their ability.
This is your chance to influence another Swansea fixture so click the embedded link below, have your say on twitter and if you think I'm naïve by not putting forth a Carroll-King partnership then please do tell me in the comments. Personally, I think that would be the most pedestrian option and hence why it is omitted (in addition to twitter only having four option slots) but you are entitled to your say.
Tomorrow we'll have the press conference that was missing from today's piece and then on Monday the usual match preview with what we expect the Crystal Palace lineup to be (spoiler alert; it's exactly how to you'd expect it to be) and then on Monday night we kick-off at 8pm from Selhurst Park. The weather is expected to be drizzly, so that's something else to look forward to.
On Monday night @CharlieTangoFM's Swansea travel to Selhurst Park to play
Crystal Palace in another six-pointer at the lower reaches of the Premier League. With Renato Sanches injured, who should start in central midfield?

— TheHigherTempoPress (@thehighertempo) February 9, 2018