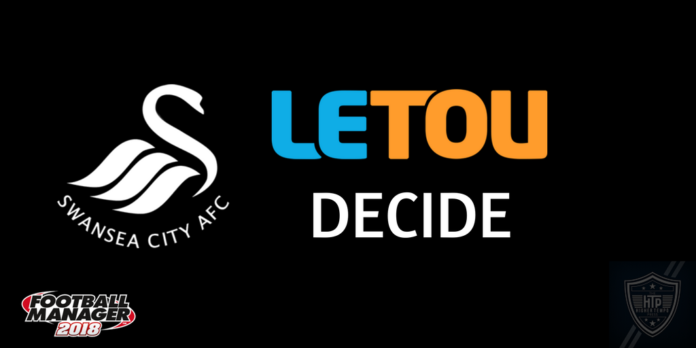 After the Arsenal game I was asked to react to my first defeat as Swansea City manager by the press. My response was that I want to move onto our next game. The next game is, of course, Manchester United at the Liberty. I was impressed by Arsène Wenger's response to a question about my praise of him, he was passionate in saying that he thought I was a tough opponent and admitted himself pleased to have got the result against someone he has a lot of time for.
My comments about Kristoffer Nordfeldt yesterday may have been harsh but he was listed in our post-game analysis as the one player most requiring improvement, validating my decision to return him to the Under 23 squad for regular football. Somewhat ironically, the two Ayew brothers had matching scores – both 6.8 – both our best players.
Just before I head off to watch Portsmouth versus Burnley in an FA Cup replay to determine who we play in the next round, there's the small matter of a press conference attend for tomorrow's game. Onwards!
Reporter: How do you think Renato Sanches will react to the current media interest in his performance?
Me: I don't think it's appropriate to answer this considering it's you lot creating the pressure. How about you leave the lad alone, yeah? Yeah?
Reporter: There has been a lot of speculation this week surrounding the future of Sean Dyche, with pundits critical and some fans apparently losing patience with the Burnley manager. What are your thoughts on the matter?
Me: Sean Dyche is a superb manager. Some of the criticism has been unwarranted. Speculation comes from you lot, have a word and wind your necks in. Sean's doing a fantastic job.
Reporter: Another big game for your players today. Is it a difficult one for them to face so soon after the match against Arsenal?
Me: We always take each game as it comes. We've got the play the big boys at some point.
Reporter: Jose Mourinho has a reputation for favouring a more direct style of football with his Manchester United side. What are your thoughts on the way they play and how do you plan to overcome it?
Me: I try to focus more on the way my team plays than the opposition, we'll concentrate on our own game and hopefully we can get a positive result regardless of Jose's style.
Reporter: Your response seems to suggest an unwillingness to adapt your tactics despite the variations of footballing styles you're faced with. Is there a danger that your stubbornness could see you come unstuck?
Me: I wouldn't call it stubbornness, I just have a confidence in my game plan and in the ability of my squad, there's nothing wrong with that.
Reporter: How important have Juan Mata's performances been to Man Utd this season?
Me: He's a quality player and has shown as much so far this season. He's a nice guy and I'm told he smells incredible.
I'm taking the trip over to Fratton Park this evening, I'll let you know how it goes tomorrow.