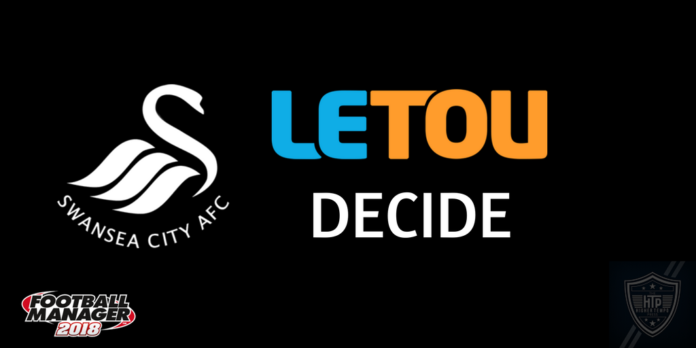 Thank you Francesco Guidolin. Thank you Troy Deeney. Thank you Kiko Femenía. Thank you Watford.
That might be a strange way to open today's piece and my personal 100th piece on Tempo so you may need to read yesterday's Letou Decide article to understand that Watford played Newcastle United on the Monday Night Football game and a win for Watford would have meant Newcastle marooned two points behind us.
Watford did win by three goals to nil at Vicarage Road, Deeney with a brace and Kiko contributing another just after the hour. Newcastle are therefore left in fourteenth just five points above Burnley in the final relegation place.

The league table is starting to look very positive as far as you, me and the rest of the Swans' fans. We're up to thirteenth on 36 points, only a goal difference of minus one and we've scored more goals than anybody else in the bottom half. In fact, we're now joint fourth in the entire Premier League for goals scored. Liverpool have scored 62, by far and away the leaders hitting the back of the net because second place is Manchester United with 48. Arsenal, the league leaders, have 47 and then both ourselves and West Ham have notched 46. Of the other big teams, Tottenham have scored 44, Chelsea and Manchester City just 42.

I'm sure your eyes are drawn to the same area on the league table as mine. Everton in tenth have 39 points from their 29 games, which is just three more than we have. With our goal difference and Everton still to play our Swans, that means the top half of the table is in sight! We could actually do this!
The other news from this weekend I released on twitter was that much like the reality you know and live through, Manchester City played Arsenal in the Carabao Cup final.
City did score three goals and Arsenal scored one back to see Manchester City take home the league cup. Sadly Pep Guardiola has been sacked, so Luis Enrique can celebrate that achievement with Claudio Bravo, Kevin De Bruyne and Gabriel Jesus.

As a result Manchester City have qualified for next season's Europa League, considering they are only seventh in the league (after being predicted to come first), that might be significant. Tomorrow we'll have news of our youth intake, which is always a big day for any Football Manager.