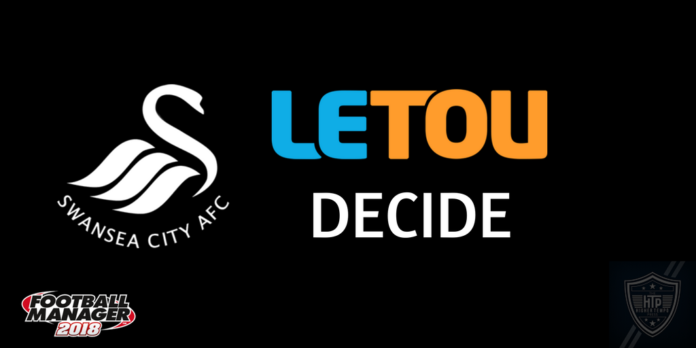 As it's Wednesday and nothing good ever happens on a day referred by some of my players as 'hump' day, I'm taking that to mean the crossing of the bridge over the middle of the week and not a more Netflix & Chill version, I've sent the players out onto the training pitch with Nigel Gibbs to work on attacking movement with Portsmouth in mind.
I want to take a good look at the league table. Here it is in its entirety:
Obviously, we are Swansea City so we're looking down to the lower reaches of the league, where most clubs have played 28 games. The ones who have only played 27 are up against Manchester City and Liverpool, so we may as well call it 28 each.
Newcastle a place above us are well in sight, at only a point above and one less goal difference. That would put us into thirteenth and after that, it's only four points up to Brighton/Southampton. Everton under Gerardo Martino on 39 are probably a step too far but a top half finish is what we should be aiming for. The ambition is still a Wembley appearance, which becomes a step closer against Portsmouth this coming weekend. We're on television for a 5:30 pm kick-off, which is one of three games on television in a row after Palace on Monday, then following Portsmouth we host Stoke City in a big game a week later at the Liberty.
I had a conversation across social media this weekend with Joe (@FridayNightFM) about planning for results and what a manager can expect, he has a very impressive spreadsheet. I've just looked at our fixtures and I think we can win six out of the last ten with Everton away the one I'm unsure about. If we can win that, we might just sneak ahead of them.
I also find the season chart interesting: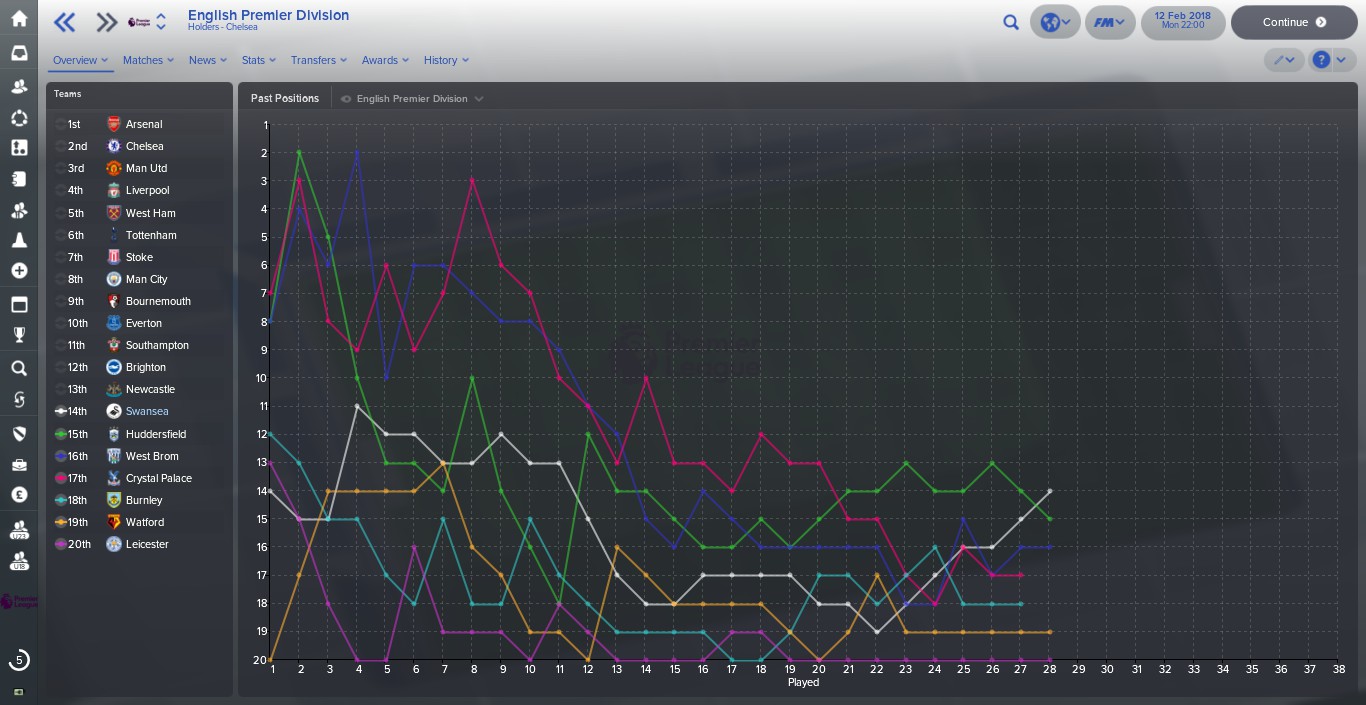 Huddersfield Town (green), Crystal Palace (pink) and West Brom (blue) have really experienced a drop-off since the start of the season while the likes of ourselves, Leicester, Burnley and Watford have pretty much been in trouble from the off.
We're also the only team down there to really make strides to escape, which is tremendous and let this be a lesson to all Chairmen out there, don't be afraid to switch managers for an upturn in fortunes.
Having said that, there are some good jobs out there. In addition to the Crystal Palace vacancy where the favourite is current Burnley manager Sean Dyche, a certain Borussia Dortmund are looking for a new boss as they find themselves in eighth in the Bundesliga. Somewhat controversially the favourite for that one is former Bayern Munich manager Carlo Ancelotti. Looking at his managerial history, his last six clubs are scary. Juventus, AC Milan, Chelsea, PSG, Real Madrid and Bayern. That is one hell of a CV.
My CV is a lot more modest. Inter Milan was good, we won a cup or two, then I had Palermo in Serie B, Dinamo Bucharest briefly and now Swansea. I think I'm safe from being offered the Dortmund job.