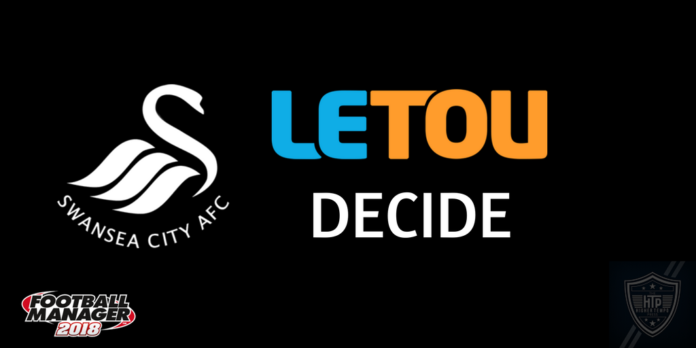 I think it says a lot about me as a Football Manager that after last night's victory over relegation rivals Crystal Palace and despite having amassed a fairly impressive record of six wins out of eight, I think there might be something wrong with me because I'm still angry about Arsenal. If we'd have avoided defeat, I would now be the manager of an unbeaten side.
Thank you to those who tuned into live coverage of the Palace game last night on the @TheHigherTempo twitter account, you were treated to a hat-trick from Jordan Ayew and a victory which vindicates your selection of Roque Mesa. Well done.

In essence, we were the dominant side that I expected Crystal Palace to be. Palace right now should be utilising the 4-4-2 as we have done, especially considering they could employ the pace of Andros Townsend and Zaha on the wings. Their squad is perfect for it with Benteke acting as their target man providing knockdowns and holding up the ball for somebody like Bakary Sako in the Jordan Ayew roaming forward role.
We had more possession, more than twice the number of shots and a slightly higher percentage of shots on target. While Palace's players were clustered centrally, our wingers and full backs stayed wide.
As you can see in the average position graphic above, wider and look at the gaping space between Benteke and the Palace midfield. That meant when he did get the ball, he had nobody in support. The deep position of the Palace central defenders also meant that Ayew and later Tammy Abraham could get a run on them, which is only going to end one way and hence our penalty.
If you look closely our forwards were actually closer in average position to their defensive midfielders than their centre backs, which creates confusion about who picked up who and gave us more of a tactical edge.
Yes, we did go behind to a headed goal from Scott Dann but it was a rare lucky moment for Palace, who were then swarmed and in Jordan Ayew we have a striker in a patch of cracking form. Jordan now has six goals in his last four games. The addition of his brother André has only served to improve his output.
In a week where I've read plaudits for the tactical nous of Chris Darwen and FM Samo, I should really be receiving plaudits for the way I have saved Swansea City. Those can begin now, yes right now, please? Thank you.