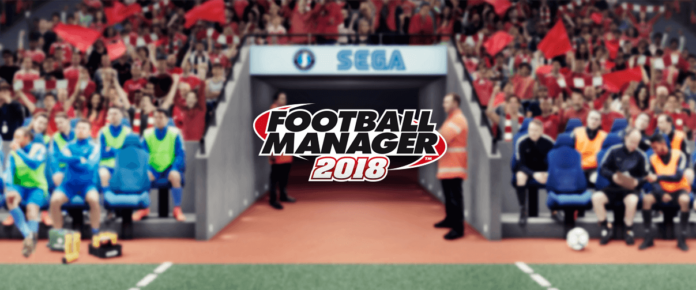 Before anyone jumps to, "where's the first seven parts of this foreign nonsense?"; 1. it's a continuation of The ICT Crowd world/story and 2. you're an idiot for not figuring that out by the title. Also, thanks should be given to FM_Samo for actually putting thought into the title of this series. I sure as hell wasn't going to.
Anyway, if you missed last week's post, I got relegated with Caley Thistle and (after getting Salernitana flashbacks) I couldn't really be arsed having to slog through another Championship season. So, it's a fresh challenge in a new, much nicer clime: Portugal.
I've taken over at Vitoria Guimaraes because, well, they're a decent side that aren't Sporting, Porto, Benfica or Braga. I want this series to actually have legs for Christ's sake. I've set myself some rules/tasks too:
Only one signing aged 21 or over per transfer window. Players aged 20 or under can be signed freely.
Try and give at least three academy/B team players their first team debut a season and try and feature them in ten games each.
As a side note, that first one is so I can bail myself out of trouble when I inevitably do get myself into some.
Shall we dive in?
Potential Stars
As I stressed in my final Caley update, I'll focus less on the first team in this series and look at the B team and U19s more. They're the ones getting my attention and, while success with the first team is important, I want the youngsters to be the stars of this story.
With that being said here are just some of the exciting prospects when I arrived in Portugal:
Click on any of them to take a closer look. I will say that I'm particularly taken by Antonio Diez because I love having a bit of a bastard in my midfield and he's got all the tools already. Marcelo David looks like a superb striker and Mama Gomes looks like he could be playing some first team football this coming season. Very tasty stuff.
Transfers
This summer, so far at least, has been about clearing out the deadwood fast and building up a scouting knowledge of young players. So, when you look at the screenshot don't be alarmed by the number of outs. They were all shite.
The ins do contain one man you may be familiar with from Caley. Sadly, I could only get one just now so I had to go for my boy, Colin Craig. A quarter of a million plus a return to Caley for the year is a good deal for, if nothing else, sentimental reasons.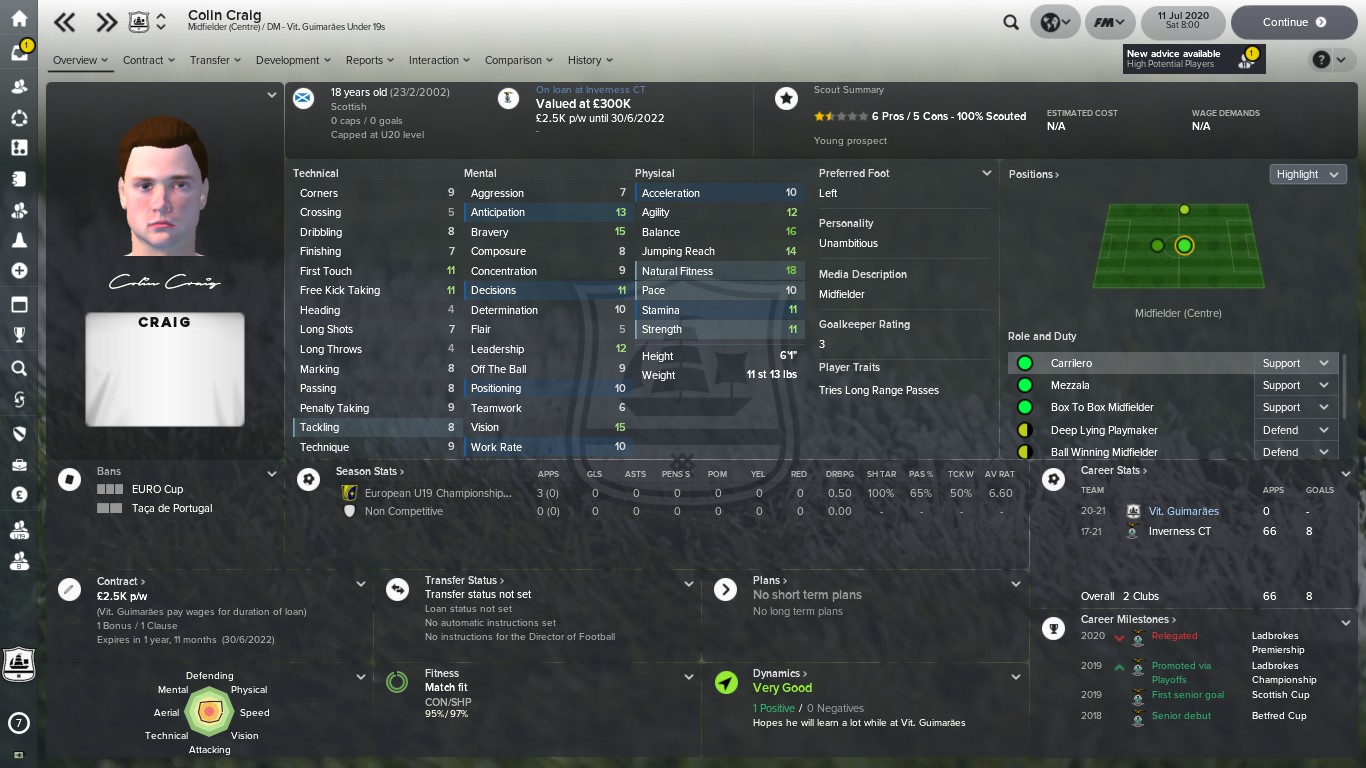 He was joined in the door by a man I also encountered in Scotland. Miguel Marques is actually a Guimaraes youth product who Liverpool bought at the start of last season. He spent the second half of last season at Hibs on loan where he scored twice in that final day game they had against Partick. You know, the one they threw away to let Partick stay up. At least Miguel tried and he's back on loan as a thank you.
The final arrival this summer is one for the B team. It pays to take time to scour the world because it can throw up interesting prospects like Yann Boukaka of Congo. He joins from AC Leopards for a mere £10,000 and is one I like but I don't know why. There's something there anyway.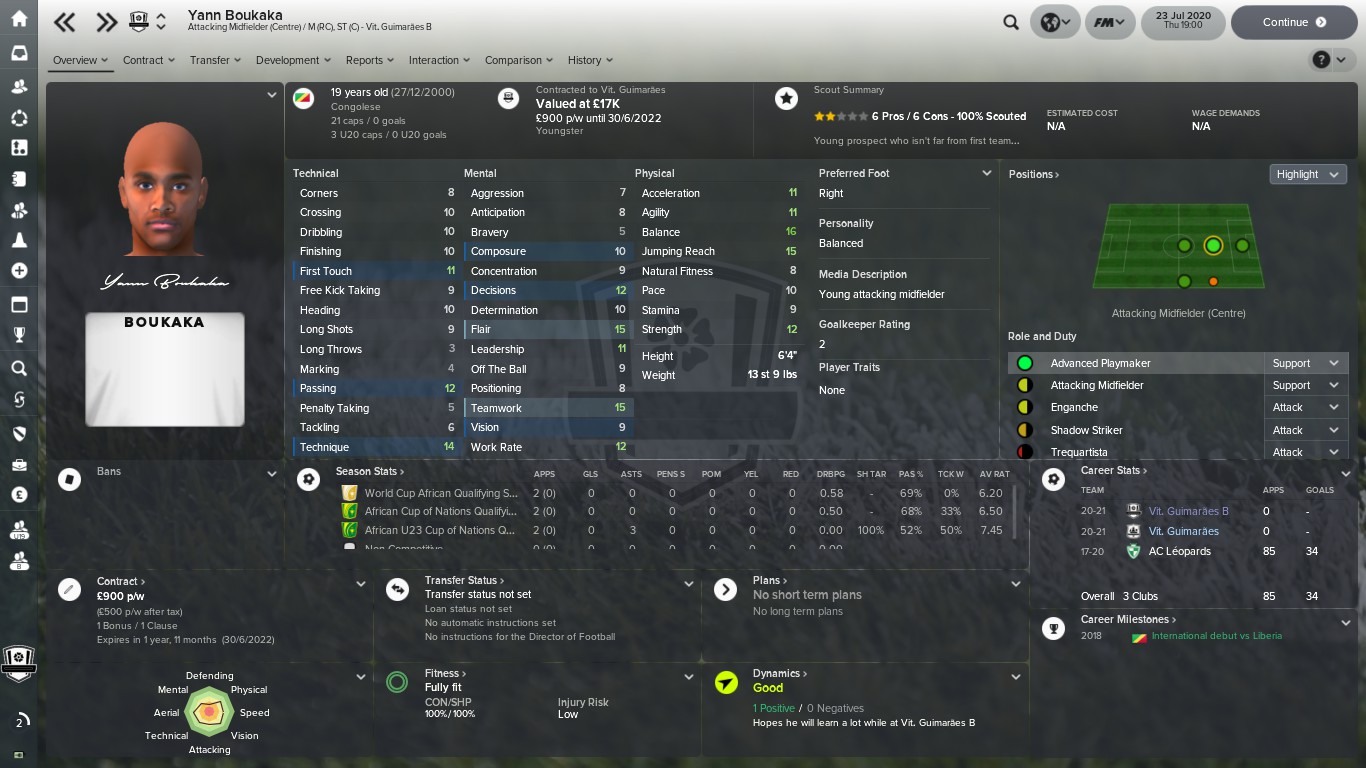 I did also confirm one more youngster but I've got to wait a couple of years for him to show up. It's another Scot but this time he's coming from Raith. Mark Crawford is a decent keeper who could do a job. Maybe. I'm not convinced yet.
God Denge Porto
Here's one that got away though. We faced competition for South African winger Tebogo Denge from Porto and, unfortunately, we lost out. That is a tough pill to swallow because he's very good.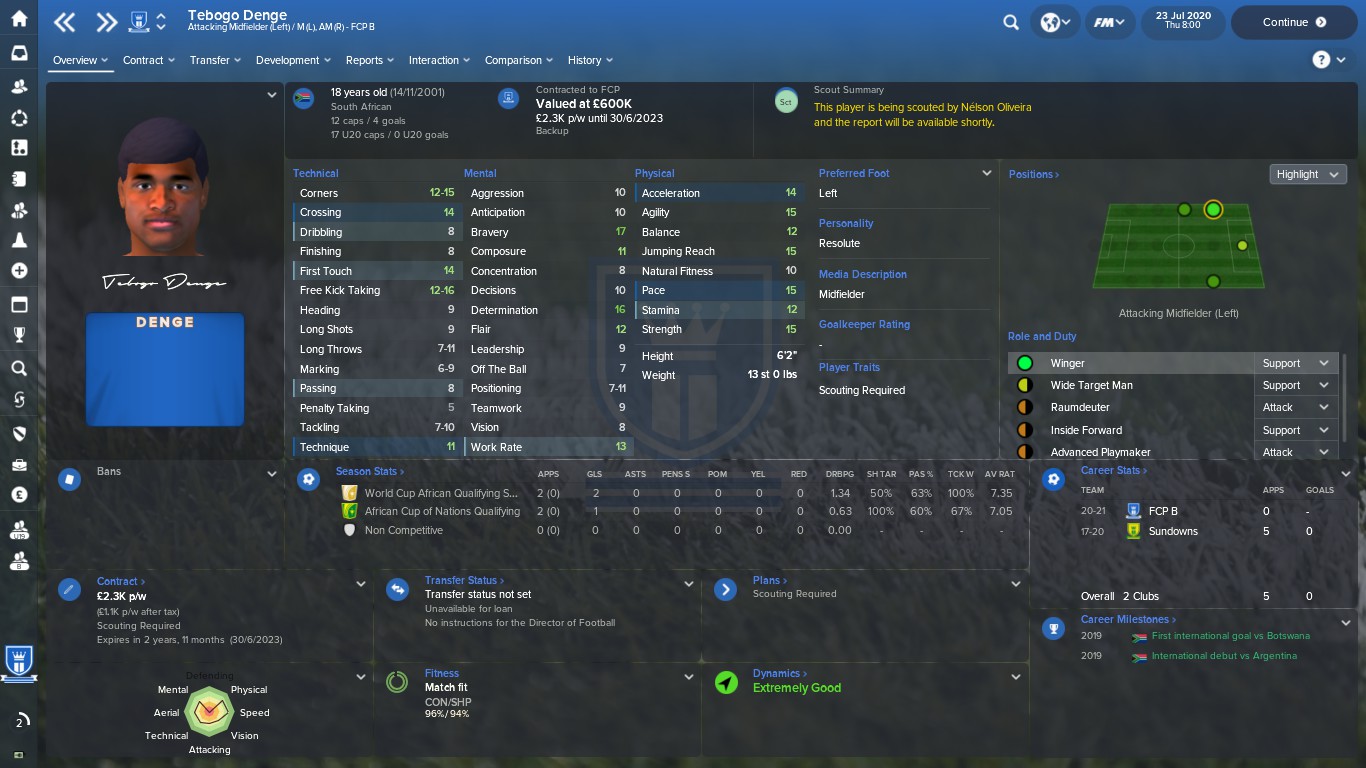 The Loan Rangers
I thought it'd also be a good idea to keep up with the guys out on loan. We have four guys I have hopes for out on loan and that includes Colin Craig. Here they are:
Again, click the photos to take a closer look. All three are on the cusp of the first team and just need regular games at this point.
And that's about it. I have played a friendly too which was, well, bullying a really bad Italian side. I learned nothing and felt a little bad.
Anyway, get in touch with me on Twitter @LongBallFoot or head to my FMSlack channel (#longballfoot) and tell me who you have high hopes for and whether or not you rate my incomings.
They're just the start though…