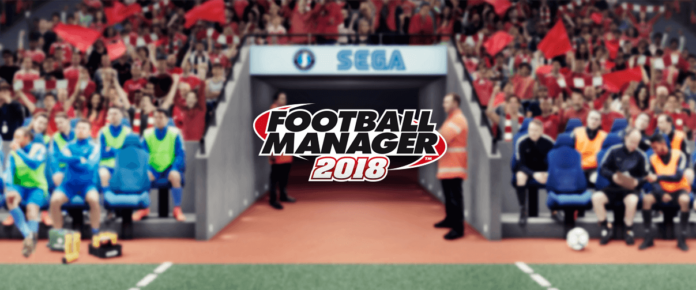 Welcome back to the MLS, where my success last season has turned heads. I've been inundated with job offers and the attention has now turned towards my players, who are now being chased by top sides in Europe. I said I wouldn't stand in their way and I won't but it leaves us in a difficult position.
Yamil Asad, a young Argentine winger who I inherited when I took charge, has joined Schalke for a deal worth around £4.5m and his departure immediately led to a squad meeting where my players quickly informed me that they feel we lack depth in attack. I agree and we're making movements.
The issue though is we're also set to lose Hector Villalba, one of our designated players, as he's been approached by Benfica following his World Cup performances with Paraguay. I need a replacement there too but I'm unsure whether to go for another designated player or to leave that slot open for the end of the season. I'll probably see who's available in Europe, perhaps some free agents? Who knows.
Anyway, on the field of play we've also seen some changes. The risk of us running away in the MLS was quelled immediately after my last update as we endured a four-game winless run, which blew the race for both the conference crown and the Supporter's Shield wide open.

Fortunately, we've quickly found our feet again and we're on course for another season of success – breaking our own record for consecutive wins. We continue to be sensational in attack and we have improved defensively, even coping without Brad Guzan when he was on international duty. He still needs to be replaced, by the way, but I've been unable to find someone – mostly because he's homegrown, which limits the movements I can make should he depart.
I'll have to learn quickly though as he's off to Ajax, which hands immense pressure to draft recruit Robin Tsosie. He has work to do but I think he's good enough and it means I can save money for moves in other areas – particularly replacing Hector Villalba and potentially Josef Martinez too, as a number of Spanish sides are keen on our Ecuadorian hitman.
My recruitment so far has been spot on though and our latest addition, Colombian winger Steven Lucumi, impressed on his debut by scoring the winner against New York. He's showing signs that he could be the perfect replacement for Asad – but I'm aware that there is more work to do, as Villalba has moved on too.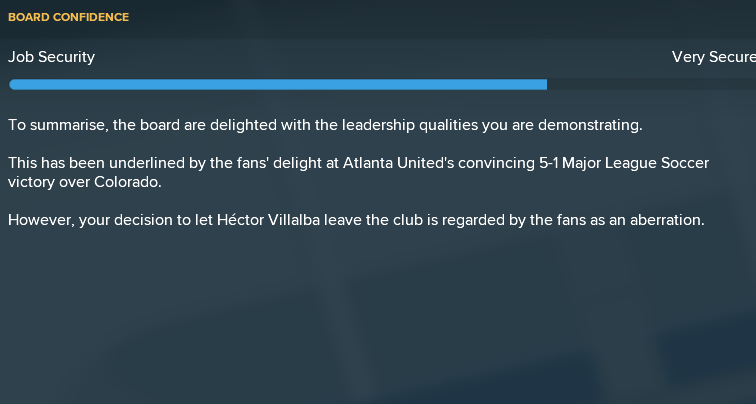 As you can see, it's not a popular decision but we got a good price for him and he deserved the step-up. I promised I'd give them their chances at a bigger club if it came about and I'm not going to stand in their way.
We make an immediate addition though in the form of Cameroonian Karl Toko Ekambi, who arrives for £4.2m from Angers. We have around £14k-a-week in our salary cap but our designated spots and our foreign spots are taken. Therefore, any other new signings will have to be from the US, Canada or Mexico (I think) and it limits our options.
Any other big signings will only come should we lose big players, like Josef Martinez, or if we can find a good deal. For the first time in my spell in Atalanta I'm happy with my squad and we also have room to move in the market, should I wish.
I was always expecting us to struggle to keep hold of our better players and, after shining for 18 months, it's exactly what is happening. We're in a good position though and the aim is to now win it all. It's what the board expects and surely they wouldn't get rid of me if I didn't?
Time will tell I guess. I'll check in at the end of the regular season!