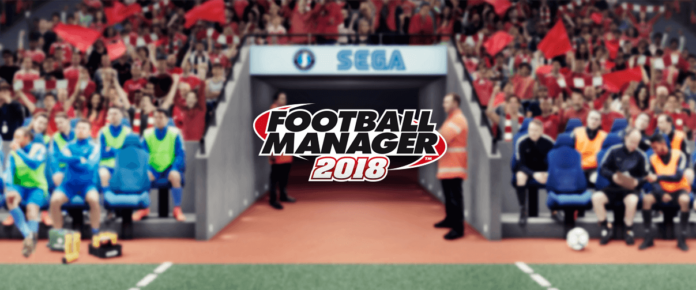 Atlanta United's first season in the MLS has proven to be an extremely successful one. The aim was to reach the play-offs and finish in the top-half of the standings in the Supporter's Shield. In the end, we won the latter and topped our conference.
It's our first honour but, in all honesty, it's not a vastly significant one. I'm keen to go all the way in the MLS and our success in our conference means we advance through to the semi-finals, skipping the wild card round, which fortunately hands time for my squad to return to full fitness after a hectic end to the season.
The draw for the semi-final hands us a tie with Philadelphia, who we faced twice this season- winning at home but losing on the road. Had that been a play-off tie, we would have gone out on aggregate so I'm desperate to ensure we get the right result- particularly in the first-leg.
Our main concern for the match is the absence of Yassin Asad, who is suspended, and the injury that is keeping Kenwyne Jones out of selection. Josef Martinez, therefore, leads the line and Alan Cardoso, who has been an excellent and versatile player since arriving in the summer, takes Asad's place on the left side of the attack.
We start brilliantly, with Martinez slotting home inside five minutes and it's better on the half-hour mark, as Hector Villalba doubles our advantage. He adds another with twenty minutes to go and we've set ourselves up brilliantly for the second-leg; even more so when Martinez doubles his tally for the afternoon.
Unfortunately, blisters mean Martinez is unable to feature in the second-leg and young Romario Williams, therefore, leads the line. We fall behind early on but Asad soon equalises, before then being forced off through injury. Cardoso, his replacement, sets-up Villalba to make it 2-1 on the night and we have more than just our foot in the final- even more so when Matheusinho tucks home from the spot and then doubles his tally before the break.
We're not out of the woods yet though and Villalba adds to our injury woes when he's forced off. My side stands firm, remarkably winning 8-1 on aggregate. Asad and Villalba are both short-term absentees too, so it's all very manageable, and Jones has also returned to training earlier than expected.
There's two weeks to prepare for the Eastern Conference final, where we play NYCFC yet again. My squad is pretty much exactly how I'd want it to be for this huge game but we still have a stern test ahead of us against Patrick Vieira's side- who have already hurt us this season.
It's crucial that we get a positive result in the first-half and I'm pleased we reach the break without any hiccups. Fifteen minutes before the finale, it gets better as Alan Cardoso gets us a crucial away goal and puts us ahead. It's not decisive but it does give us an advantage for the return clash.
The start to the second-leg is spectacular, as Josef Martinez fires us into the lead at the Mercedes-Benz Stadium and doubles our aggregate advantage. On the hour mark, Matheusinho caps-off a beautiful attacking move. It gets better as Carlos Carmona also chips in. It's an MLS record 25th Eastern Conference win in a season and we've already shattered the goal record- though they do give the travelling fans consolation, before Martinez heaps on the misery again.
Our victory sets-up a final against the Portland Timbers, who we played out a dramatic 4-4 draw with earlier this season. They won the MLS Cup in 2015 but we have home advantage in the final, which is significant as I don't recall us losing since moving into our new home earlier this year.
It all comes down to this and I'm delighted that we have a full-strength side. I'm even more delighted when Villalba fires us in front after eight minutes. We bang on the door for a second and it comes through Asad after half hour. Sebastian Blanco pulls one back minutes later to keep the tie alive but Martinez, with a record-equalling 27th goal of the season, restores our two-goal advantage- then breaking the record with his second.
At half-time we lead 4-1, it's beyond my wildest dreams. Remarkably, it gets better as Asad secures his brace. Darren Mattocks gets another for Portland but by this stage the game, barring a significant collapse, the game is done. Villalba then gets his second to put it beyond any doubt.
Ladies and gentleman, the MLS champions of 2017 are Atlanta United. My Atlanta United. This feels good but my work is nowhere near complete.