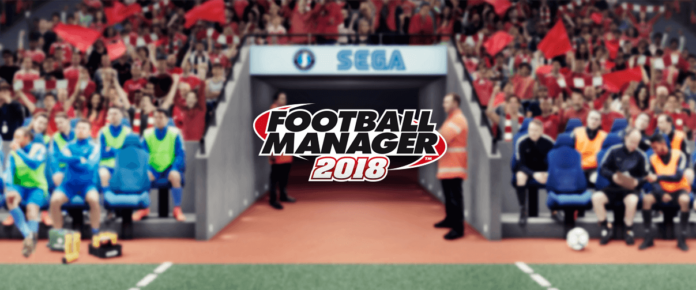 Oh boy, the situation has changed. As I pen this, it's just five games after I last wrote. You may recall I mentioned how making the top-two was a stretch and that we'd blown our chance at the title. Well, I was wrong. With five games to go, we lead the way – and we have games in hand.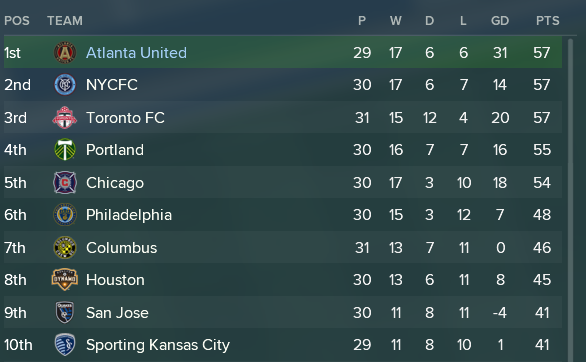 Philadelphia, New England, Minnesota, New York Red Bulls and Toronto are our opponents. The majority of them have play-off aspirations of their own and Toronto, who won the MLS in the real world this year, are gunning for the title. Amidst all this, injuries are taking their toll.
Yamil Asad is out for between one to three weeks, with Hector Villalba, Josef Martinez, Kenwyen Jones and Filippo De Col have recently returned. Anyway, below is a step-by-step recap of our season finale. I'm hoping it's successful.
Season Finale
Just six days separate the first three matches of our title run in, which is going to be a test of my squad. After almost squeezing through to the break against Philadelphia, Guzan fumbles a ball and we concede the opening goal. It takes a while but fifteen minutes before time, Martinez clips a cross to the back post where Villalba is lurking to head home. Then, Maurice Edu deflects into his own goal to give us the lead.
We start a lot better in the next match against New England, with Martinez firing us into an early lead, but we then lose Jones to injury. In the second-half, Matheusinho doubles our advantage but Nguyen Lee pulls one back. We hold firm but Jones is out for the remainder of the season.
The next game against Minnesota is important as it's our game in hand – win and we're five points clear with just two to play. It's an electric start, with Matheusinho firing us ahead just a few minutes in before smashing home a second half an hour later. It's another three points and we qualify for the Eastern Conference semi-final.
After an extended break due to the international break, we return to face the Red Bulls. Despite the fact their arch-rivals are gunning for the title with us, they're not easy opponents and Cole Grossman gives them the lead – and that's how it finishes. The good news though is that NYCFC dropped points, so the Supporter's Shield is ours with a game to spare.

Play-Off Prep
In the final game of the season, we beat fellow MLS title hopefuls Toronto 3-1. It shows yet again we're capable of overcoming the best of the best but, if I've learned anything from Football Manager this year, it's that inconsistency is a cruel mistress.
I'm focusing on my defending in the build-up for our play-off bow and the loss of Yassin Asad, who was sent off in the final game, is an issue I'll have to tackle head-on. Amidst all this, I'm still working actively behind the scenes to improve the squad, our stature, complexes and everything else.
I've still got a lot of work to do, that's for sure. The exciting thing about the MLS is that it strives to regularly be a level playing field. We've established ourselves as the best side this season but there are still huge holes in our squad – so I'd hate to be one of the sides nearer the bottom of the division.
The draft in December is going to be the biggest challenge I've ever faced in my years playing FM, as I'm used to just negotiating deals. I'm still yet to wrap my head around trades properly and that's something that needs to change this summer, as my international slots are all taken and, barring any major departures, will stay that way.