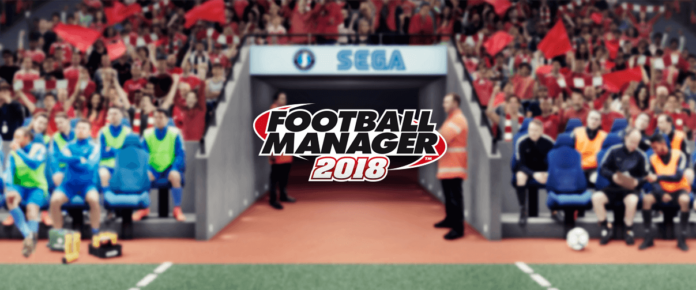 Well, the MLS is a bizarre place. The expansion draft has just gone, which saw me select 11 players (but not really 11 as some youngsters were protected) from being snatched by the new team, LAFC. I think we came through without too much damage but, honestly, I'm completely lost.
The next draft is the re-entry draft, where in all honesty there isn't too much to get excited about and we pass. Honestly, these things are just popping up everywhere and I have no idea when another will appear. What I do know is that I have second pick for the regens, after trading away Romario Williams- who made a couple of appearances for us but is only expected to become a three-star player. Not good enough in my eyes.
The scouting for a draft seems to be a bit broken though. I get a message to my inbox saying about the draft and who we should look at before it happens, with the option to scout the players. However, those scout reports don't return in time so I'm going in somewhat blind. Fortunately, that's not the case for the SuperDraft in a few weeks.
We're boosted by the news that the salary cap has been raised by another £3k, which means another squad player can be added. The mock drafts have started to come through, which gives me an idea of who the best players available are, but I'm still waiting on my reports. Meanwhile, both Swansea, Deportivo, Eibar and Real Sociedad request a job interview which I decline.
Finally, it's draft day. My academy intake is actually very good, better than a lot of those in the SuperDraft, so I'm not sure how this will play. All I know is that my first choice will be a goalkeeper or a right back, depending on what is available, but I should get a decent option as I've got the second pick.

Above is my three picks- Robin Tsosie was the second pick overall and was the best rated goalkeeper in the draft, though he'll probably play understudy to Guzan or whoever I elect to sign, whilst Jesus Garza is a talented left-back. Jordan Espinoza was more of a long-shot and plays at left-wing. The press don't rate my choices but I trust my staff.
Preparations have now begun for my second season Stateside and there is some movement available in my squad, as I have five slots available and £6k left in the salary cap, as things stand. In all honesty though, I'm not entirely sure what my plan is in the market- we shall see what happens, especially as the international slots are taken and I have two signings who will arrive shortly.
I'm actually surprised that no European sides have made moves for my star players and that has limited the movements I can make- I'm obviously delighted but it really is surprising. My services, however, are highly sought after and I reject advances from Espanyol and St. Etienne.
Marian Sarr, who you may remember spent time on-loan with us last year, joins permanently from Wolfsburg and I also bring in 21-year-old Benjamic Kusevic. Both are defenders and will significantly improve my ranks there, as we're slim on options- especially with our current quota ageing.

Pre-season has gone well but retaining our MLS title will be extremely difficult. The board expect me to do the double yet again, which is ridiculous, and to reach the semi-final in the MLS Cup. I'm assuming that the NACL is operating a year behind, as the likes of Seattle (who were terrible) are involved but, in all honesty, I have absolutely no idea. I'll probably need to look into that.
The big news ahead of the MLS season is that Patrick Vieira has gone to Inter Milan, with NYCFC approaching me, and I of course reject. Back in Atlanta, much better squad management from me this time around means the only big decision I have is removing Zach Lloyd from the squad. He's ok but eats up £3k on the salary cap and we have better options.
It is a bold call though, as he was a decent player last season, and it's much easier to oust Bobby Boswell and Miles Peterson from the side. Both were ageing and poor- and Kenwyne Jones, who is injured and amounts to £6k on the salary cap, may also head out the door.