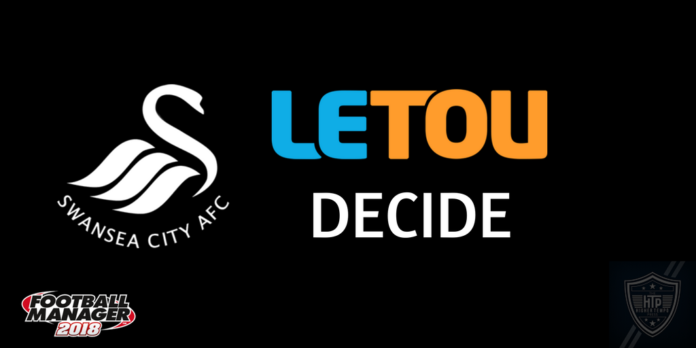 Later today I will lead Swansea City to take on my hometown club, Preston North End. I never liked Preston, despite the geography. My father was from Stockport and instilled in me a dislike that remains to this day. I could easily tell you the best place to park five miles from Edgeley Park in a free space beside a primary school but not the best road to get to Deepdale. January 3rd, 1998, might not mean anything to you but it means something to me, County overcoming Preston in the FA Cup as I sat hidden, smuggled in the huge Tom Finney stand sat between my father and uncle.
This will be more like the game against Bristol City than any game we have played recently. Preston will be playing four at the back, two central midfielders and three attacking midfielders behind a central striker.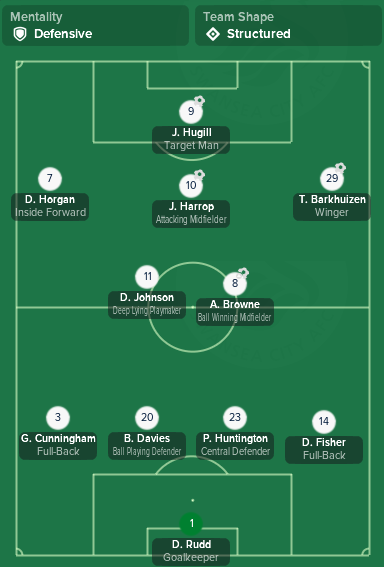 Look at all that lovely space between the two central midfielders and the defence.
One man who has been in the news is left back Greg Cunningham. The former Leicester, Nottingham Forest and Bristol City defender is a Republic of Ireland international and it seems has his fans. He'll be up against Roque Mesa, getting an opportunity to start in place of Nathan Dyer and Mesa is one of our better players.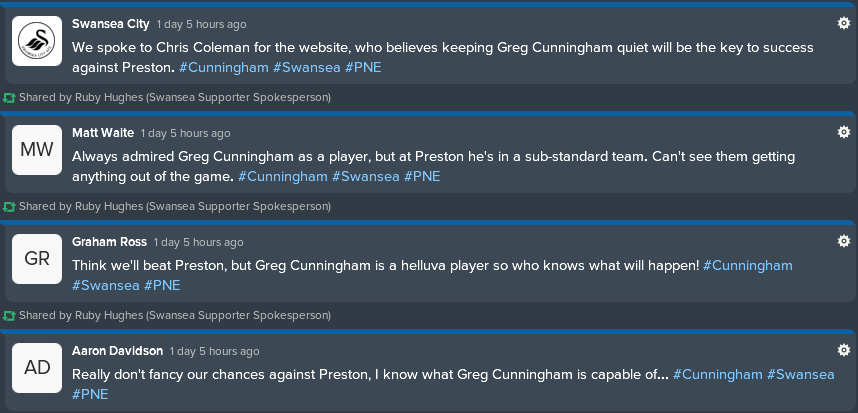 There's been a late change this morning because Mael Davies has suffered a late injury, a slight bruised shin, and that means he's been replaced by fellow young Welsh talent Aaron Lewis, who has been attracting the interest of Yeovil Town. Good on him.
Thanks to the vote hosted by our friends at the Higher Tempo Press, Kristoffer Nordfeldt will be replacing Lukasz Fabianski in goal with Erwin Mulder taking up a place on the bench as he normally does. The Swede has been wanting an opportunity so a clean sheet could put him in the discussion for the first team squad. Despite some backlash over the use of cup 'keepers, Fabianski deserves a rest after his exploits especially over the last few games.
Follow all the action in real time coverage on the @TheHigherTempo twitter account from 2:45pm.