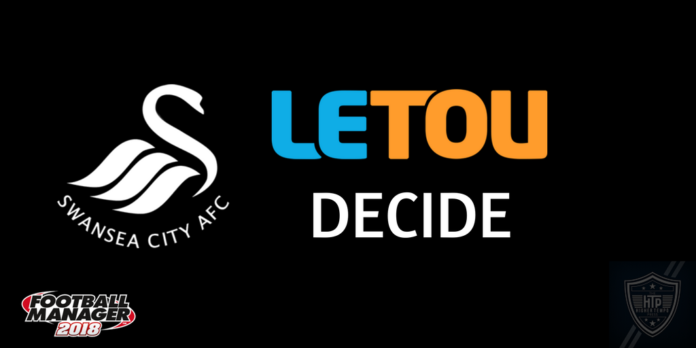 Once more unto the breach, dear friends, once more.
I'm feeling positive, but I have been feeling positive since I arrived in Wales to rescue the Swans. As a matter of fact I was the only member of staff this past Saturday who was positive as we played Manchester City and my brilliance was vindicated as we narrowly survived an onslaught to win 1 – 0 thanks to a Luciano Narsingh goal.
While, yes, you the Swansea fans deserve credit for voting him to replace Sam Clucas… it's my tactics which saw us over the line. I did warn you, football matches do not tend to happen in isolation. A bad run is a bad run and playing us, just as we are turning the corner, was bad timing for City. Best of luck to Luis Enrique in his new position.
It's Friday, that means press commitments. Let's get it done.
Reporter: The draw for the FA Cup has given Swansea a home draw against Preston, with supporters pleased to have the advantage of playing at Liberty Stadium. Is that an assessment you agree with?
Me: I think it's pretty clear that a home draw boosts our chances of qualifying for the next round. It's great, I can give them a lift, I was on my way here anyway.
Reporter: The transfer window slams shut in just a few days. Are you still looking to do business in that time?
Me: These things can happen very quickly, so I wouldn't rule anything in or out. PLEASE, CARLOS SIGN SOMEBODY! PLEASE! ANYBODY! SPEND SOME CASH!
Reporter: Preston come into this match fresh from a resounding 4-0 victory against Nottm Forest. How does that affect your preparation for this match?
Me: I think we're the better team and favourites to win. We have to play well of course but I like our chances. Come on, Championship side visit Premier League mainstays. We all know the result.
Reporter: Can we expect an attacking focus from your team in this match?
Me: I am looking to play a free-flowing, attacking game. Or sit back and put up the barricades depending on the situation. We're very flexible like that.
Reporter: Are you confident ahead of the upcoming tie?
Me: I would say that we have an excellent chance. Preston are solid but we've got the players to overcome them.
Those are my last words, I mean to the press… this week. That sounds rather haunting. They might have put four goals past Nottingham Forest but Alfie Mawson and Mike van der Hoorn are in good form. I'm confident. Again.